Our 2021 Scholarship Recipients
Every year, Kids Cancer Care awards scholarships to young people in southern Alberta who have history with cancer. The award is meant to help level the playing field for these young people who have endured so much and often face a lifetime of health problems related to the cancer treatments that saved their lives. In 2021, we awarded scholarships to 12 deserving young people who are attending post-secondary schools this fall to study in a range of fields, from engineering and health care to education, law, business, hospitality, culinary arts and fashion. These are their stories.
ALASTAIR MCLAUGHLIN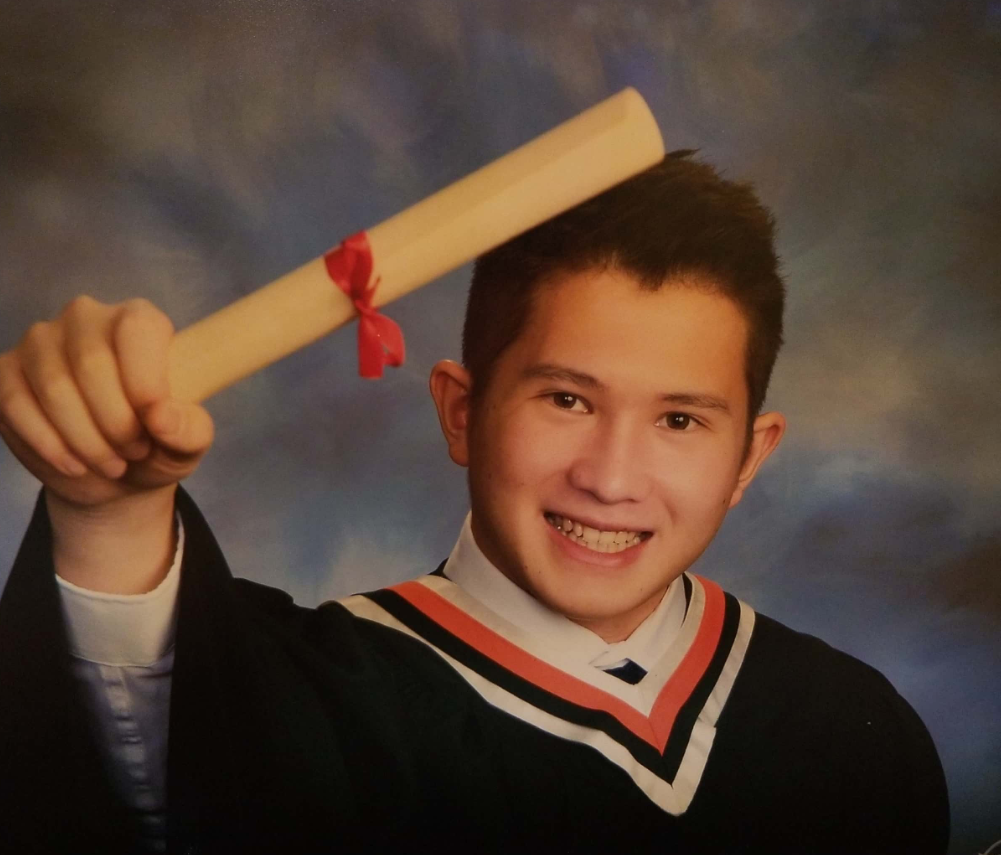 Just six months after moving from Japan to Canada Alastair McLaughlin (A.K.A. Riki) was diagnosed with acute lymphoblastic leukemia. Riki had to start school a year late due to treatment and had to put sports on hold, which is something he loved. Riki is fluent in three languages and will be attending the University of Calgary in business with hopes of specializing in International Business Strategy. His long-term goal is to start his own business to help Canadian businesses incorporate Japanese business culture in their work. Riki is part of Kids Cancer Care's Teen Leadership Program and has developed a love of volunteering through this program. One of his teachers says Riki is "open-minded, curious and passionate to make a difference in the world."
AMY GILLESPIE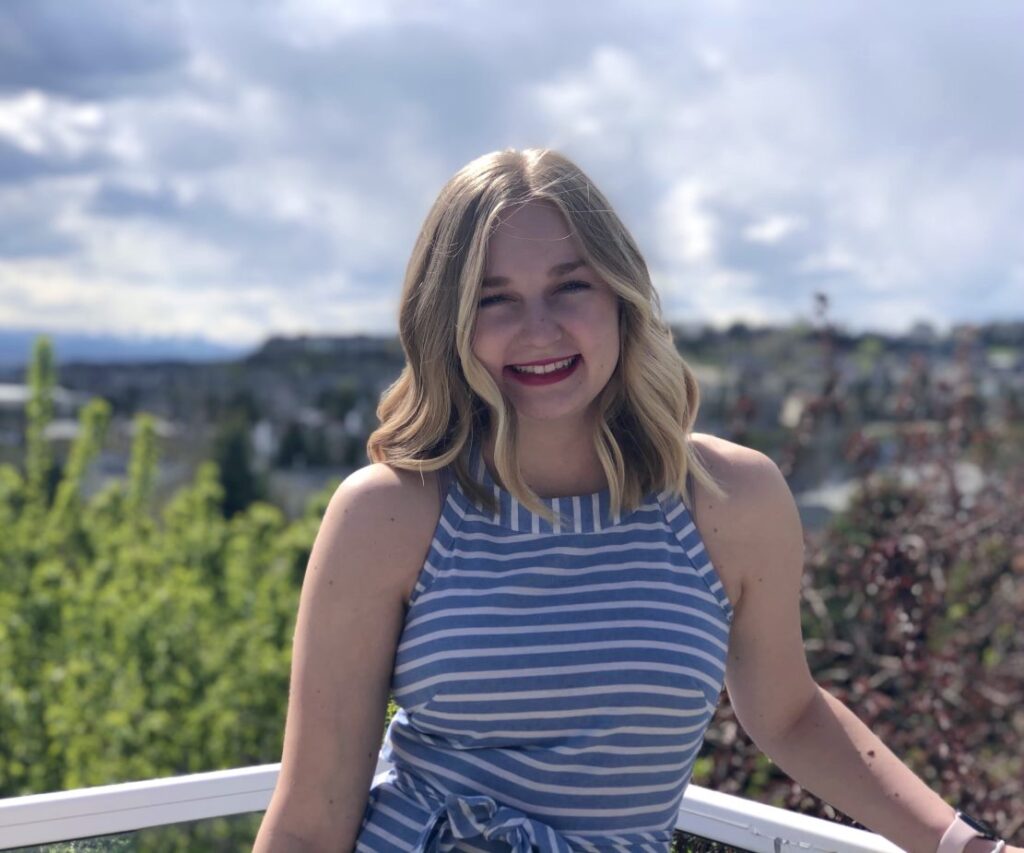 When Amy Gillespie was a toddler, she was diagnosed with leukemia, but this has not stopped her from generously giving back to her community. Amy is a dedicated member of the Health Occupational Students of America Club and has volunteered at the MD Anderson Cancer Centre blood drive in Houston, Texas. Through her volunteer work with the Future Leaders of America, Amy was inspired to pursue a career in health care. She has also learned to wake surf and become fluent in Spanish. Amy is planning to attend the University of Western Ontario to earn a nursing degree with the goal of becoming a travelling physician's assistant, specializing in oncology.

BRENDAN SCHMIDT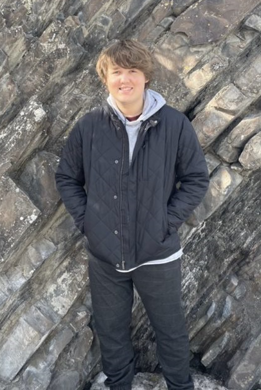 Brendan Schmidt was recently diagnosed with aplastic anemia and is eternally grateful for his mom and sisters for supporting him during the many treatments he has endured. Brendan is active in the community, volunteering with the Mustard Seed and playing for his school's rugby team. Whatever he takes on, he demonstrates compassion and motivation to help others. Since his diagnosis, Brendan has displayed a positive attitude, resilience and courage and he continues to set big goals for himself. Brendan will be attending the University of Victoria this September to study computer science and in his words, "get busy living."
INOLI NISSANKA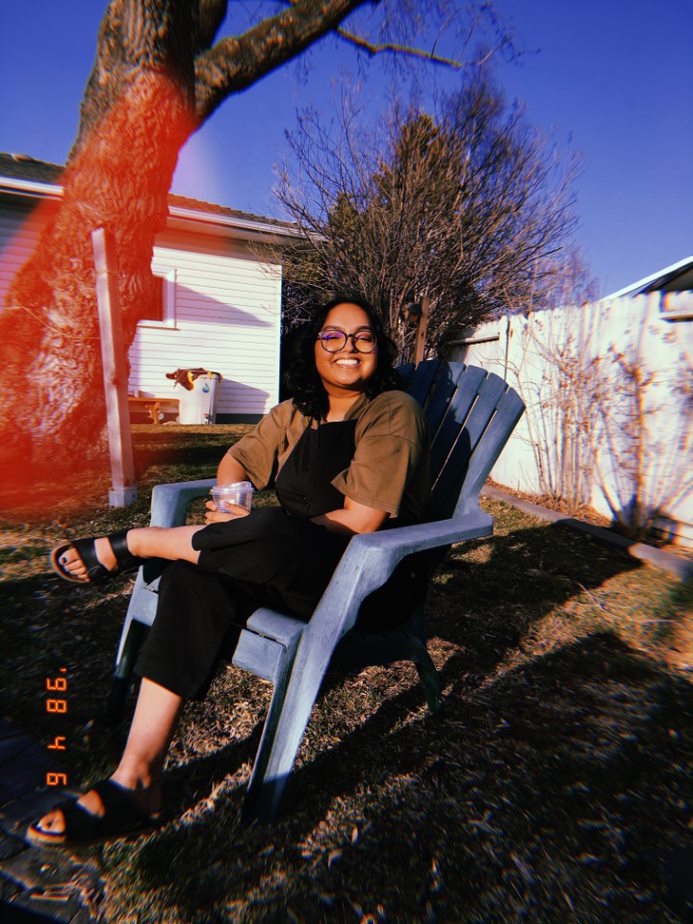 Inoli Nissanka was diagnosed just weeks before her 18th birthday with acute lymphoblastic leukemia. She recently finished treatment and just completed her second year at the University of Calgary as a full-time student – something she didn't think was possible when treatment first began. Inoli enjoys playing soccer and making music. She is an avid pianist and baritone saxophonist, travelling to Hawaii in grade 12 to perform with her high school band. Inoli also gives back to her community by volunteering with children affected by cerebral palsy and other disabilities. She has worked one-to-one with a child with autism and has developed creative ways to help that child accomplish their goals. Inoli plans to pursue a career in pediatric oncology as she was truly inspired by the doctors at the Alberta Children's Hospital who helped her and her family through her cancer journey. Inoli is hardworking and self-motivated, and we all know she will do great things!
JARED HENKELMAN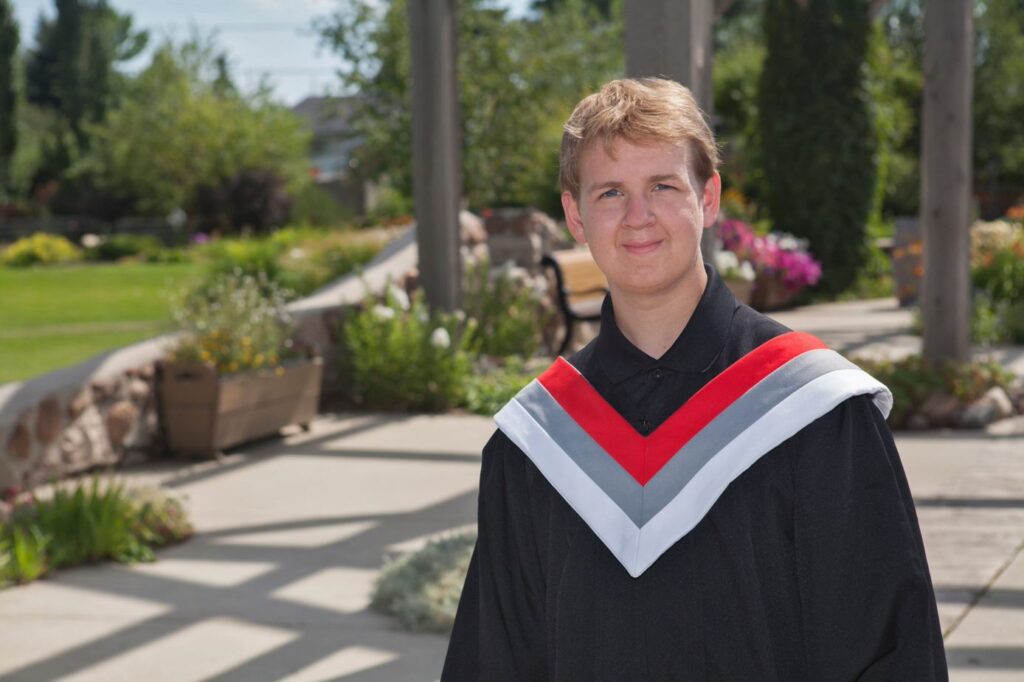 Diagnosed with acute lymphoblastic leukemia in October 2003, Jared later relapsed with the cancer forming in his central nervous system. He had the opportunity to attend Kids Cancer Care's SunRise day camp and later to attend Family Camp at Camp Kindle. Jared enjoys mountain biking, golfing and camping. He is also a big hockey fan! Jared has been accepted into the Hospitality Management Program at SAIT and hopes to work in hotel management or in a resort setting one day.
JOSHUA SLUIJMERS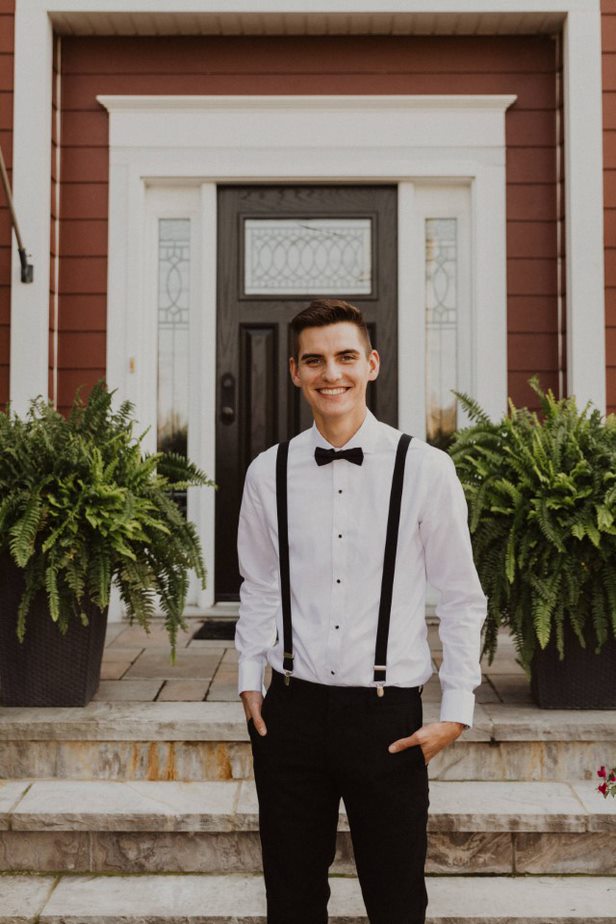 Joshua Sluijmers was diagnosed in his last year of high school with testicular cancer, which later moved into his lungs. He is actively involved in local and national politics and loves to read, exercise and listen to podcasts. He believes that young people should be involved in the political realm and make their voices heard by those in power. In high school, he served on student council, chapel singing teams and on the Lethbridge School District Student Advisory Board. He has also served on multiple political boards and been involved in numerous political campaigns. He currently serves on a church committee that strives to establish better relationships between parents and their children. Joshua has been accepted at the University of Lethbridge to do a combined degree in history, social studies and education with the goal of becoming a high school teacher. While Joshua was going through treatment, he had a teacher who mentored and supported him through parts of his cancer journey. He wants to do the same for his future students. Joshua wants to help them to see their worth and inspire them to follow their passions.
KALEB SKINNER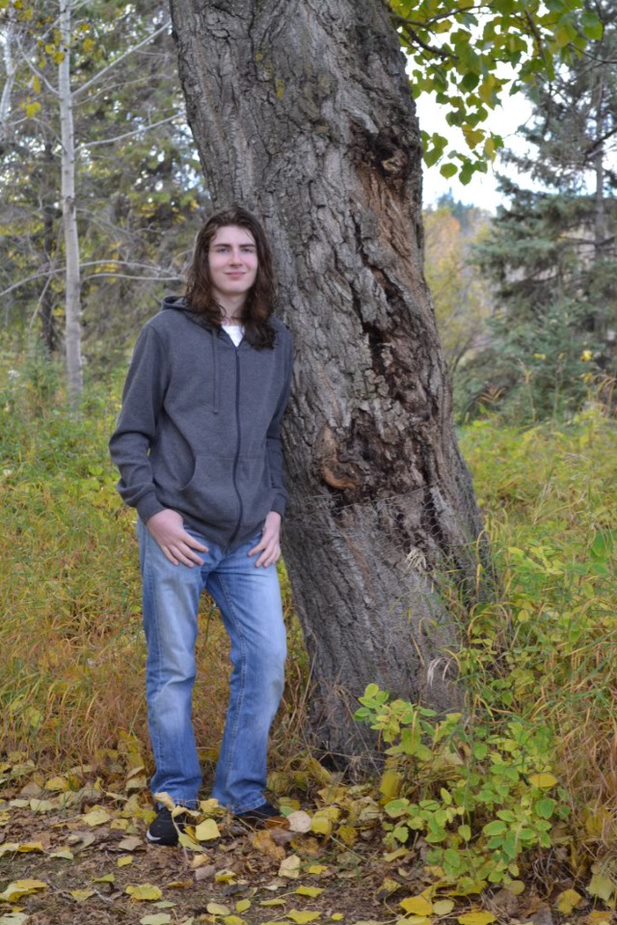 Kaleb Skinner was diagnosed with Hodgkin's lymphoma at the age of nine. He is an avid volunteer and helps raise awareness about childhood cancer. He has volunteered with Canadian Cancer Society, Light the Night Walk, Ronald McDonald House and has also shaved his head for cancer, raising $2,000! Kaleb is known for his generosity in the community and within his circle of peers. He plans to travel and volunteer abroad on building projects in low-income countries. Kaleb is planning to pursue a diploma in engineering at SAIT and then transfer into a degree program.
MICHAEL MANCINI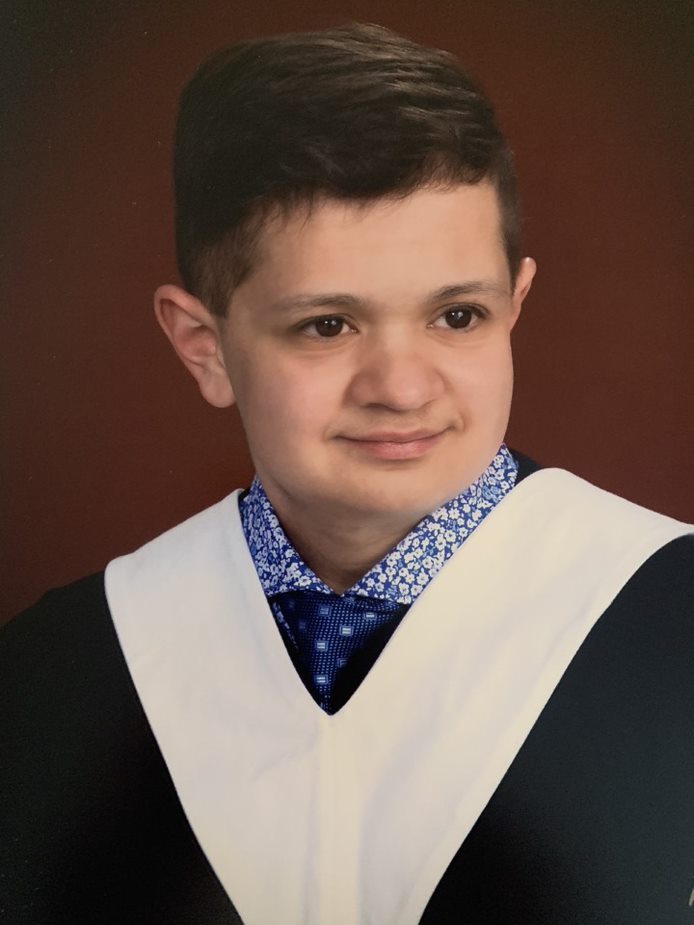 Michael Mancini is a long-time cancer survivor, who was diagnosed with leukemia at 10 months. Michael enjoys hockey, football, basketball and playing PS4. He also supports his community by volunteering at his school and working at the local grocery store. Some of Michael's teachers describe him as driven, a team player, responsible and always building a great rapport with others. Michael has always enjoyed being around the kitchen and eating all the amazing dishes that were created in his home when he was a child. Michael has been accepted at SAIT's culinary program in the hopes of becoming a Red Seal Chef. One day, Michael plans to open his own restaurant, which he will call Mancini's Authentic Italian Cuisine.
QUINN LAUDERSMITH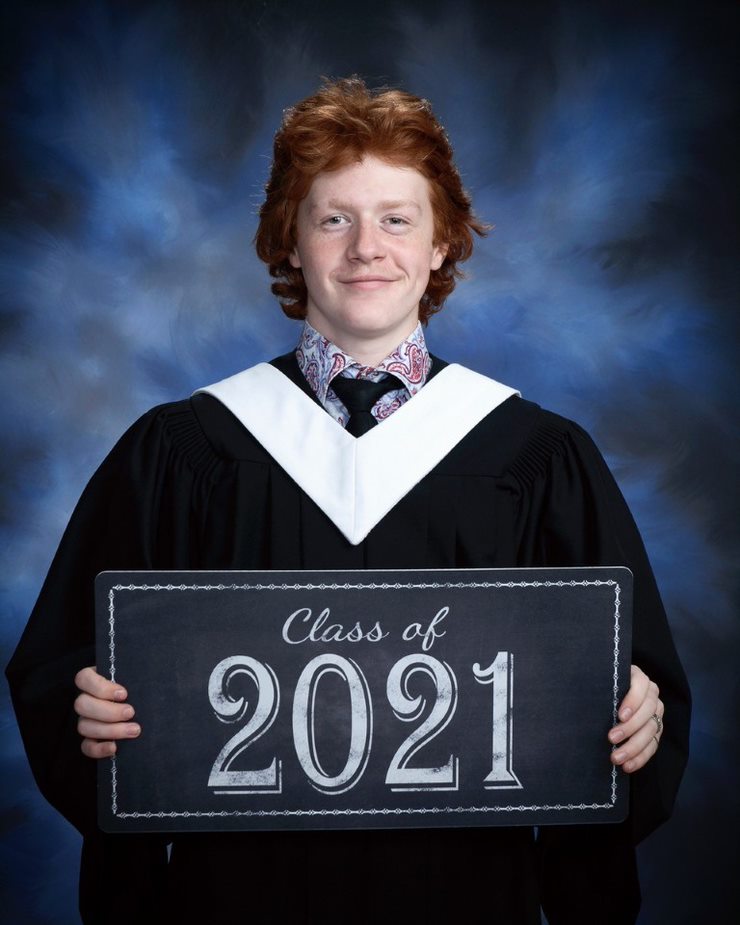 Quinn Laudersmith was diagnosed with Wilms tumour at a young age. He is proud to call himself a survivor as his cancer journey presented him with many challenges that he has overcome. Quinn also maintains a positive attitude and continuously thrives to improve as a person. His close contacts describe him as thoughtful, courteous and mature for his age, but he is also kind, good natured and has a great sense of humour. Quinn has given back to the community in countless ways—raising $70,000 for Kids Cancer Care, helping seniors, serving as a cadet and canvassing for the Heart and Stroke Foundation. He enjoys everything to do with 'avant-garde' fashion. Historically, advanced guard in the French military referred to a small military group that scouted ahead of the main force. Quinn hopes to create a business in the men's fashion industry that does just that—stays a head of industry. He's jump-starting his career with a degree in business administration at Mount Royal University.
RILEY ZIMMER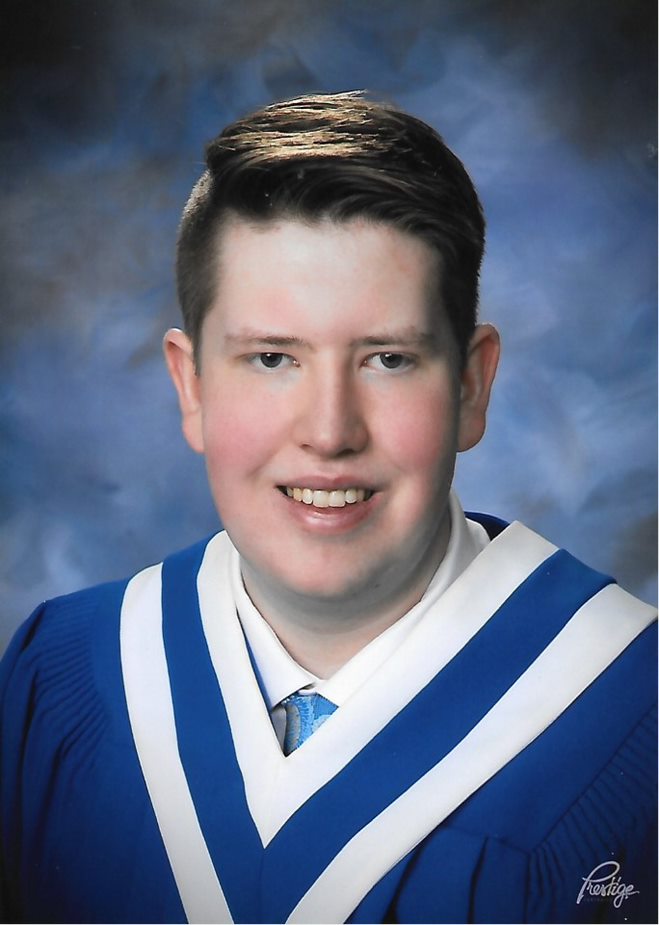 Riley Zimmer was diagnosed with Burkitt's lymphoma four years ago, but that hasn't stopped him from smiling and remaining positive. Riley enjoys basketball, soccer and was a goalie in hockey. He and his family enjoy camping and going on family holidays. Riley has always felt very lucky to have the support of family and friends (and hospital staff) during his treatment. Riley is always giving back and is inspired to make a difference in his life. Not only has he been on the honour roll for three years, but he has also had the opportunity to speak at various events to raise awareness about childhood cancer. He took on a leadership role on his school's robotics team and worked during the pandemic to build his own computer. Riley has been accepted into the University of Calgary's engineering program.
RYANE NETHERY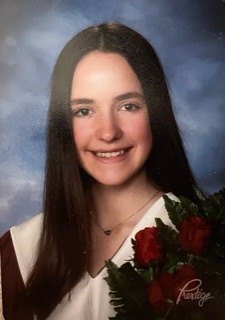 Ryane Nethery was diagnosed with Wilms tumour at the age of three and has grown up going to Kids Cancer Care's programs. In 2019, Ryane was accepted into our Teen Leadership Program and had the opportunity to travel to Guadalajara, Mexico with the group of teens to help out at a local children's cancer shelter and pediatric oncology hospital. Ryane was also the Kids Cancer Care spokekid in 2019 and took part in the High Hopes Challenge fundraising event in 2015. When she is not at school and giving back to the community, Ryane enjoys playing volleyball, rock climbing, mountain biking, painting and drawing. Ryane has also worked during the pandemic. She is described by her mentors as outstanding, mature, kind, considerate, committed, responsible and professional. One of her teachers says, "she is a true role model for her peers and for the younger students." As a result of cancer-related learning issues, Ryane and her family were told that she wouldn't graduate from high school—WELL—you showed them, Ryane. You are a shining example of what hard work and determination can do. Ryane has been accepted into Mount Royal University and is looking forward to a career in nursing.
TRISTAN JAMES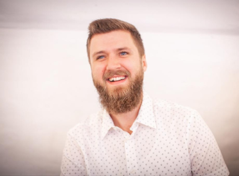 Tristan James was diagnosed with Wilms tumour when he was 18 months old. Today, he is an active volunteer and entering his final year of law school. Tristan has a passion for doing well and for helping others. Prior to law school, he worked at a charity for three years, giving motivational speeches to inspire youth to follow their passion, volunteer, fundraise, advocate for themselves and make conscious behavioural changes. Currently president of the Law Negotiation Club at the University of Calgary, Tristan also volunteers with the Animal Justice Club, Environmental Law Society and participates on multiple sports teams, such as rugby, basketball, and more recently, golf. Tristan volunteers at Pro Bono Students of Canada, the Public Interest Law Clinic and at a human rights organization called Justice Base. But his passion for helping society doesn't stop there; he recently applied to become a big brother with Big Brothers, Big Sisters.
The Kids Cancer Care Derek Wandzura Memorial Scholarship is an endowed fund administered by the Calgary Foundation. Learn more about our scholarship program here.