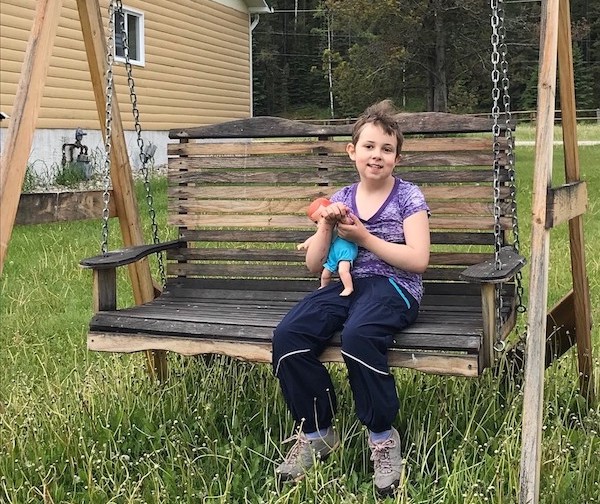 You made camp a reality when it seemed impossible
Auralia went to Camp Kindle for the first time in 2019. She spent the next year regaling her parents with stories of her camp adventures and questions about when she would go again. But as 2020 unfolded it became clear that camp would not be a reality this year. Instead, 2020 has become the year of the pandemic and her parents had to tell her that, sadly, she would not be able to attend Camp Kindle this summer.
But then she did!
Thanks to you and the dedication and ingenuity of our hardworking staff, Auralia and her parents are one of 44 families, totalling 198 individuals, who will enjoy Camp Kindle this summer.
Glamp Kindle: Family VayCay 2020 has been an enormous pivot this year. After temporarily shutting down Camp Kindle in the early days of the pandemic and laying off most of our camp staff, those who remained got creative, envisioning a safe way to still provide cancer camp to kids and families. Collaborating with Alberta Health Services to ensure all pandemic safety protocols were in place, we welcomed our first two families to Camp Kindle on June 5.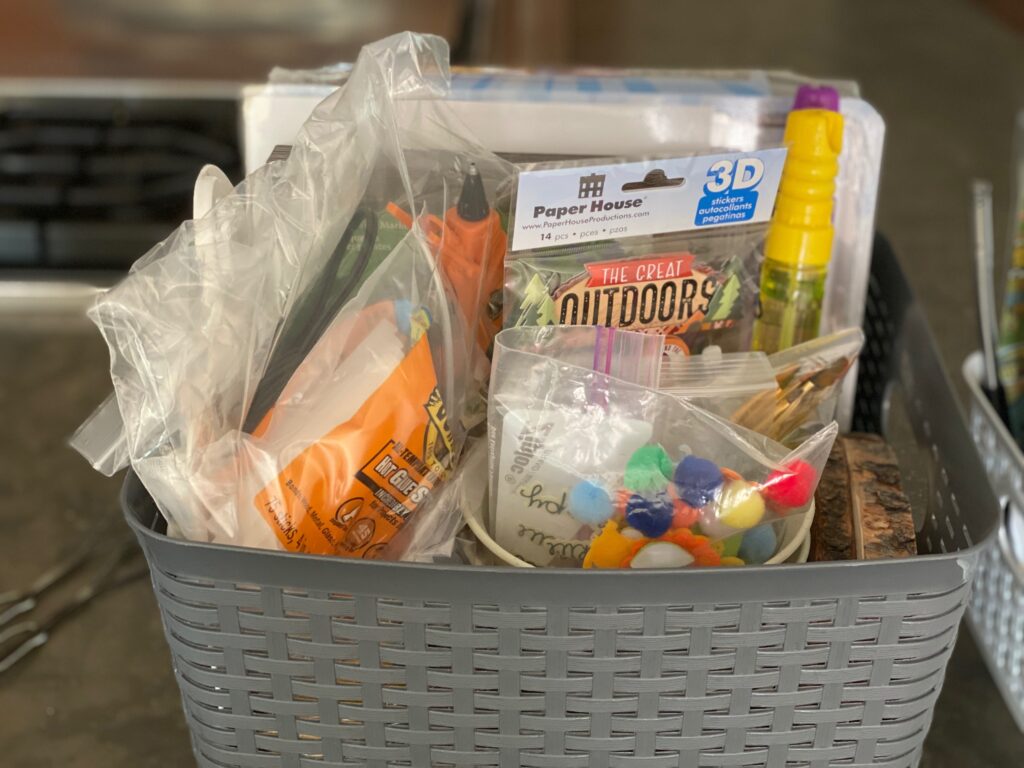 With your support, each week, four different families will spend three days each at Camp Kindle in one of our two self-contained family units. They have the run of camp and are provided with welcome baskets full of ideas, activities and snacks like s'mores to keep them busy and having fun. Kids get to show their parents around, introducing them to all their favourite spots and sharing memories of past summers. Parents finally get to spend time at their children's home away from home.
And Camp Kindle really is a home away from home for Auralia. Her world turned upside down on November 14th, 2018, when she was diagnosed with B-cell acute lymphoblastic leukemia. Treatment started immediately and her mom Trinda said the trauma and PTSD of diagnosis and early months of treatment really cannot be understood if you haven't lived it.
Auralia quickly became disconnected from friends, spending all of her time at home or hospital with just mom, dad and her pets to keep her company. The family of avid hikers lost that activity too, as Auralia went from tackling 12-kilometre hikes to barely being able to walk a kilometre. Returning to school did not go well for her either. Despite everyone's efforts, Trinda did not feel there was an adequate level of cleanliness to protect Auralia's health.
Thanks to your generosity, summer 2019 marked a turning point for Auralia. She attended Camp Kindle and had the time of her life. She found a new school to attend that fall and began the hard work of regaining her strength and endurance. That year, Kids Cancer Care's PEER exercise program became a highlight of her week and she made a new friend at school. Despite the ongoing treatment, less than a year in to a two-and-a-half-year schedule, her family felt like they were starting to get the hang of things.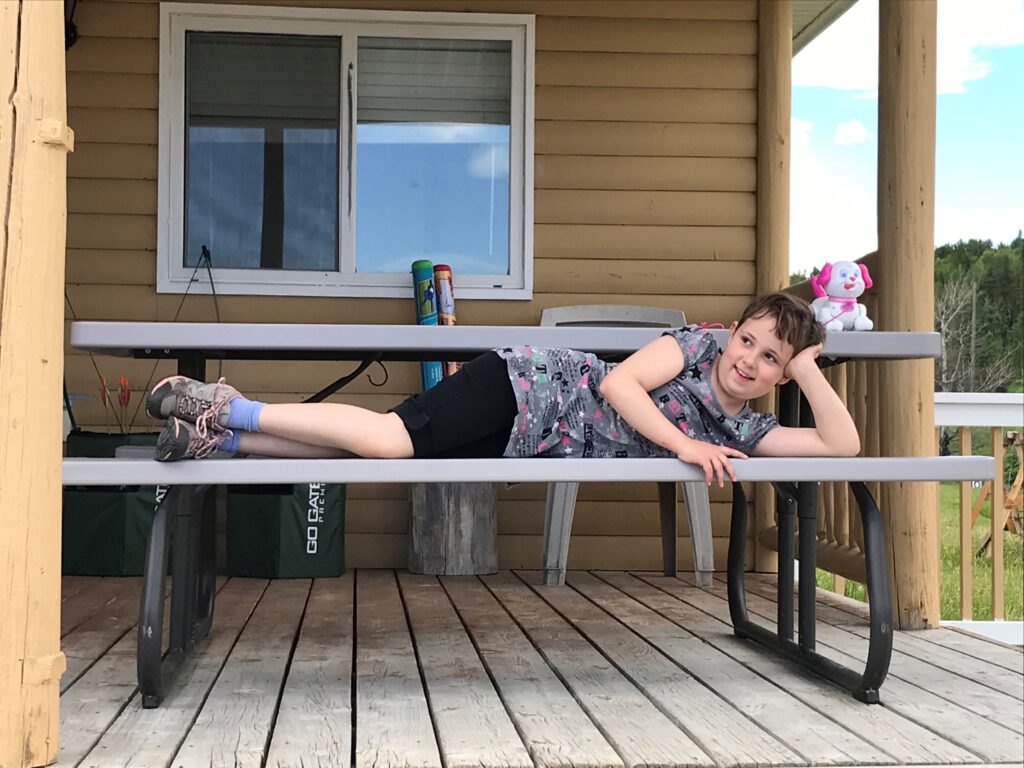 But winter 2020 and the Covid-19 pandemic returned them to a heightened state of fear for Auralia's health. Locked back into intense isolation, Auralia became distanced from her friends again as virtual conversations proved very challenging for her. Trinda and her husband Ryan returned to the roles of playmate, teacher and besties to their daughter and they spent the spring trying to figure out a new dynamic. 
When they heard about Glamp Kindle: VayCay 2020 they were quick to say, "Yes, please!" An opportunity to get out of their home to a safe place and spend time outdoors was exactly what they needed. It would be the perfect little pick-me-up. Auralia was so excited to share Camp Kindle and all her memories with her parents. Her family could not believe their luck to have a few days of retreat in the Foothills. After months of isolation at home, you gave them a family vacation in the only place safe for them.
They made the most of their time at Camp Kindle, fitting in as much activity as possible. They tried out the archery range and discovered Trinda had a knack for it, hitting the bulls-eye while Auralia and her dad Ryan struggled to match Mom's skill. They had so much fun they went back to the archery range a second time to try their luck again!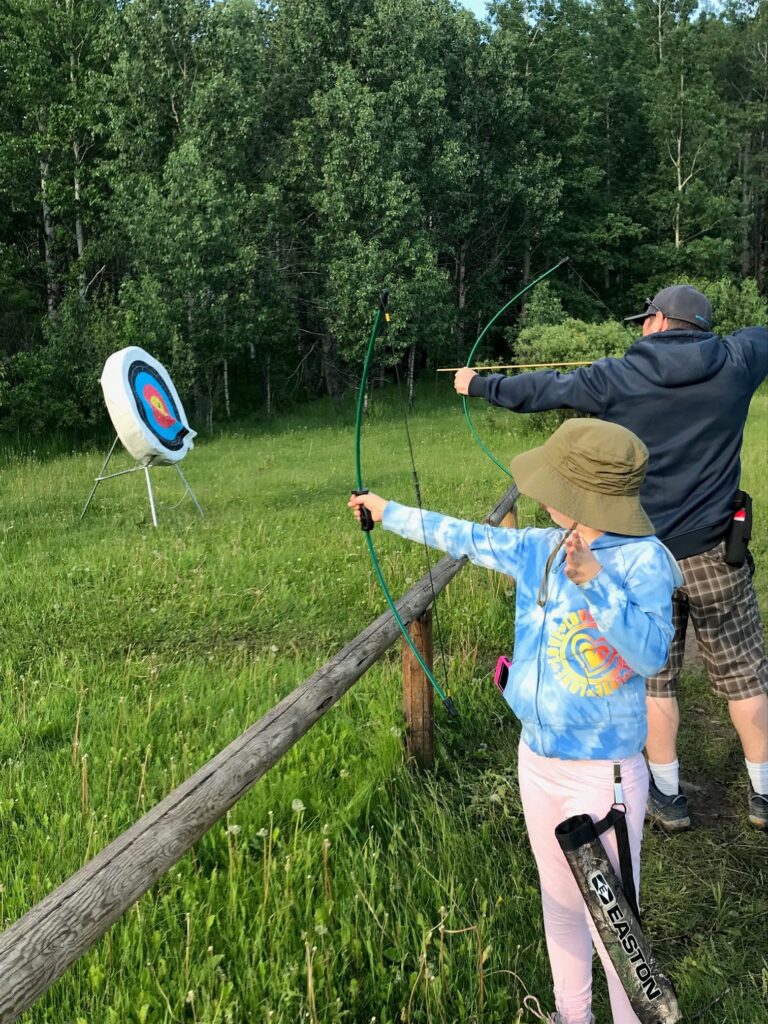 They watched the wildlife in the pond – beavers, muskrats and geese – and tried to figure out why in the middle of a beautiful thunderstorm, the mother goose brought her goslings outside their cute little island house to brave the elements.
With camp at their disposal, Ryan, Trinda and Auralia were quick to get out hiking again. They headed up to the Reflection Garden where they took some time to be quiet, thinking about the important people in their lives. Sensing the serenity of the place, they found not only a four-leaf clover, but also a five-leaf clover! These are now preserved in books at home as memories of their time together at Camp Kindle.
Also to be treasured, are the art projects provided in their welcome baskets including Ryan's beautiful painting of the Remington Barn on a wood cookie and their Scrabble name collage.
Glamp Kindle is giving families a break from isolation and treatment this summer and opportunities to celebrate important milestones such as the end of treatment. If there's one thing Trinda would love friends of families going through childhood cancer to understand, it's that they don't have the capacity to keep asking for help when they need it. The journey is too long and too overwhelming to keep making requests. They simply cannot keep reaching out, but they never stop needing support – they just need their friends to be the ones to keep reaching out to them.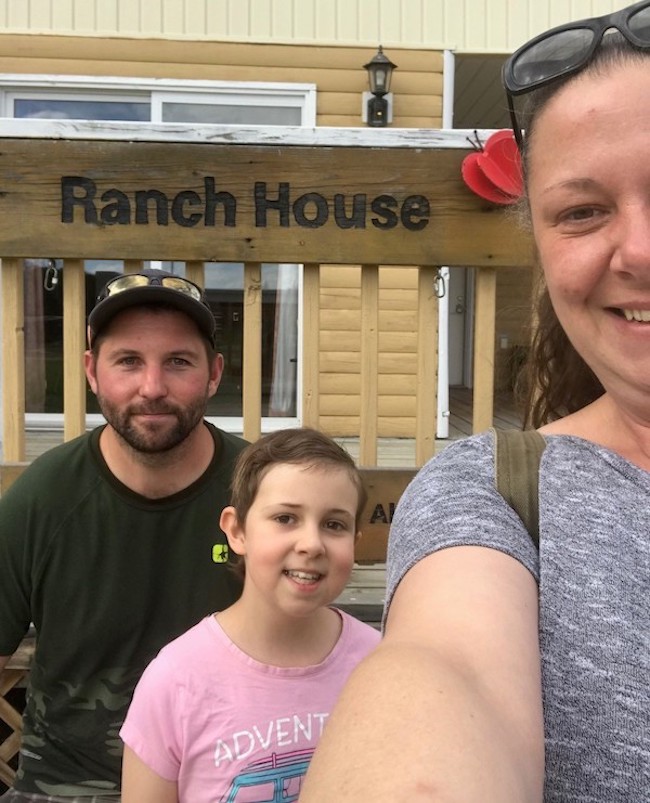 That is the beauty of Kids Cancer Care. It exists to meet the needs of families and anticipate the needs some may not even know they have yet. Thanks to you, we can reach out to them over and over again with new opportunities for their kids, the family and parents, so that when they are ready, they can participate in ways that meet their unique needs. Summer camp, family camp, tutoring, ski days, parent cooking class date nights, therapeutic supports like the PEER exercise program and child life to manage fears and anxieties are just some of the opportunities available to them when they are ready.
This is only possible because of you. Thank you for your ongoing, generous support, brightening the lives of children with cancer and their families.
On the road to camp

At the archery range

Bulls-eye for Mom

Perfect aim & technique

A quick break

Hiking at its best

Arrived

Special girl & bear

Four-leaf clover

Five-leaf clover

The artist

The art

Scrabble art

Auralia's first s'more

The gathering storm

Auralia flies her kite

Silver Creek

Besties: Auralia & Pippin

A quiet moment a Kindle Pond

All smiles at Camp Kindle