Tundra: heating up philanthropy
"Tundra is the ideal community partner." – Jill Miller
When you think of tundra, you typically think: "Vast rocky terrain in the frozen hinterlands—cold winds and permafrost." But there's another kind of Tundra in North America that's a whole lot warmer, a lot more fun and definitely a lot more charitable.
Tundra Process Solutions Ltd. joined Kids Cancer Care in 2010 as a community fundraising partner and has given with gusto ever since. Specializing in industrial equipment solutions for companies across western Canada, Tundra manages to build fun and friendship into everything they do. Their work-hard, play-hard attitude has seen the company grow 50 per cent every year for the past decade. They are the seventh fastest growing company in Canada today.
Fortunately for Kids Cancer Care, successful fundraising seems to come as naturally to Tundra as hard work and serious play.
"We've always been a community-minded company," says Iggy Domagalski, partner and chief operating officer at Tundra. "And a few years ago, we were looking for a charity to support. It had to be a local children's charity that could really engage our staff and give them a chance to make a meaningful contribution. Kids Cancer Care was a perfect choice."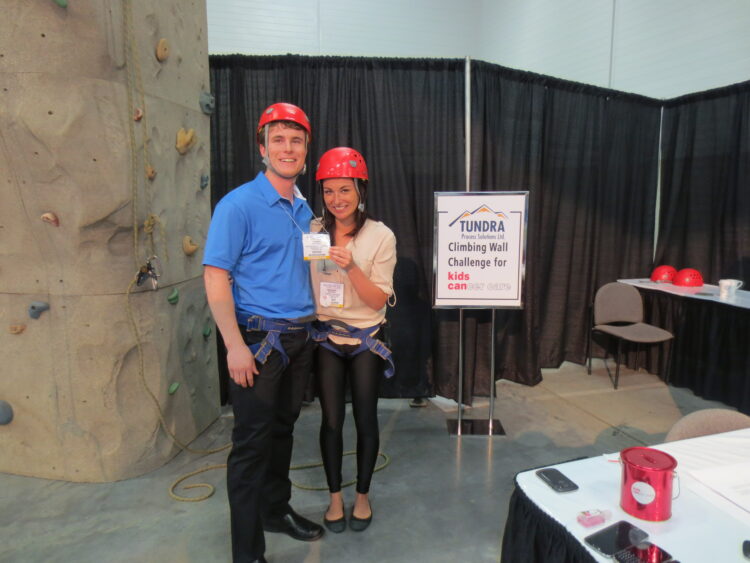 Since then, Tundra has become a major fundraising force for children with cancer. They annually host ugly sweater days, curling bonspiels, indoor rock climbing events and Stampede ho-downs. With matching gifts from the company, Tundra's 200-strong team has raised $100,000 for Kids Cancer Care.
Tundra has also donated significant amounts of time and equipment to a large heating project at Camp Kindle. Valued at $25,000, the new heating and ventilation systems will ensure our campers stay warm at night and provide a safe and warm indoor space where they can play all year long.
Their philanthropic spirit has not gone unnoticed. Giving at least one per cent of their profits to charity, Tundra is an official Imagine Caring Company.
"Tundra is an ideal community partner," says Jill Miller, manager of community and signature fundraising events at Kids Cancer Care. "They have literally given across all areas of the foundation. And they're amazing to work with."
Tundra even manages to help Kids Cancer Care, while building up Tundra employees. They rented Camp Kindle for their 2015 staff teambuilding retreat, where any profit generated from the rental goes toward our cancer camp programs.
But that's not all.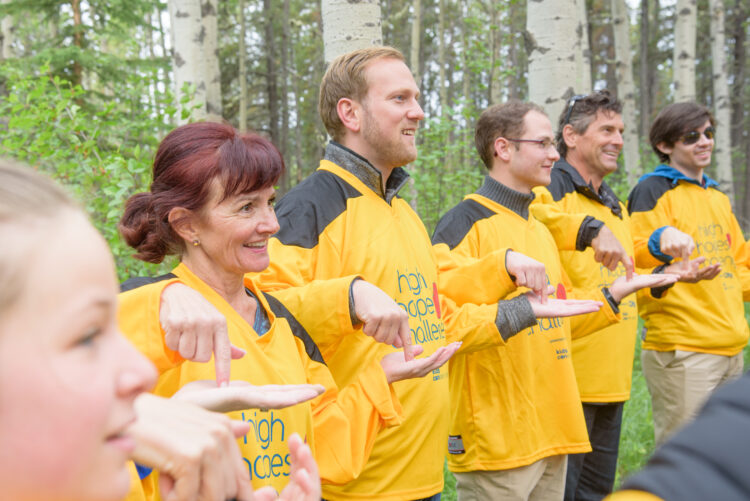 Iggy took part in the 2015 High Hopes Challenge, raising over $20,700 doubling his $10,000 fundraising goal, before he and the other challengers headed for Camp Kindle to master the challenge course with their kid coaches.
Iggy is also an active member of the Kids Cancer Care Board of Directors, where he is the volunteer chair of our fundraising committee. As a member of the board, Iggy and the other board members are responsible for the financial oversight and strategic direction of the foundation.
"When we came to Kids Cancer Care in 2010, we were looking for a partnership, something where we could be fully integrated with the charity's mission," says Iggy. "We originally chose Kids Cancer Care because they met certain criteria, but we stay because of who they are as an organization. We share the same culture of fun and our staff has really identified with their work and cause."
Indeed, even children of Tundra staff are getting involved. In 2014, eight-year-old Kaydence asked her friends to donate money to Kids Cancer Care in lieu of birthday gifts. The daughter of Casi Simcoe, an accountant at Tundra, little Kaydence raised $110 to help kids with cancer.
And, of course, Tundra matched every dollar she raised.