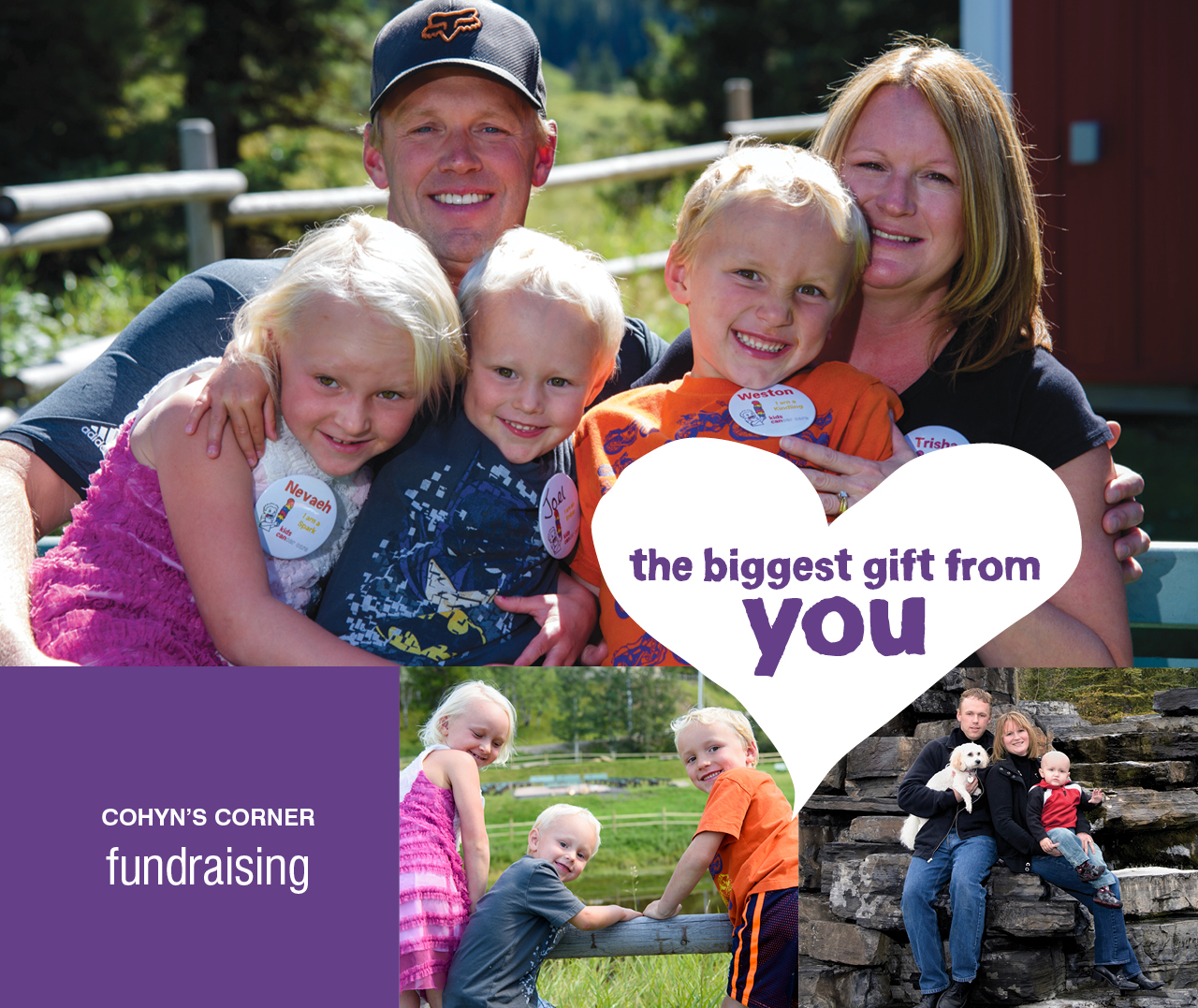 "Until you experience it yourself, you can't understand what a big difference generosity and support can make in a family's life."– Jason Jaskela
You can feel it the moment you walk in – a bright, elfin energy dancing in the Jaskela household. Three young children, brimming with questions and stories and explanations on life.
"My name is Nevaeh," the oldest one announces. And she spells it out loud: "N-E-V-A-E-H. Nevaeh is heaven spelled backwards." Then she explains that she has a brother in heaven and that is why she is named Nevaeh.
Although Nevaeh (7) and her younger brothers Weston (5) and Joel (3) have never met their big brother, they know him. His memory is still very much alive in their home.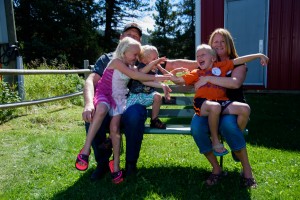 As with most bereaved parents, Jason and Trisha Jaskela have come to dread the inevitable question:
"How many children do you have?"
The answer they offer is often the simplest one: "Three."
This is the point Nevaeh jumps in: "You have four kids. Our big brother Cohyn is in heaven. He's up in heaven now, but he's all better now."
Cohyn's journey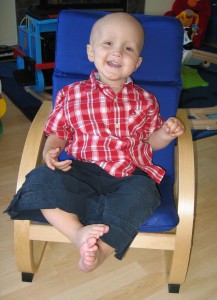 Cohyn was just a year old, when he was diagnosed with a rare and aggressive brain tumour called atypical teratoid rhabdoid tumour (AT/RT). That summer in 2007, Cohyn and his parents embarked on the most difficult journey of their lives.
The cancer had spread throughout his entire brain and spinal cord. Cohyn underwent emergency brain surgery, followed by five rounds of chemotherapy and three stem cell transplants. Five months later, Cohyn and his parents were finally able to come home just in time for Christmas.
"He went through all of it like it was a walk in the park," says Mom Trisha. "For Cohyn, it was all about playing and, of course, flirting with the nurses and high-fiving with the doctors. As long as he could play, everything was great."
Cohyn was a strong, happy-go-lucky little guy, who loved sports and camping. When he wasn't at the hospital, his life was all about fast vehicles – motorbikes, boats, golf carts, tricycles.
Cohyn also loved to travel with Mom and Dad. Arizona, Mexico, Fairmont Hot Springs, Vancouver, Niagara Falls, Medicine Hat, Sylvan Lake – he travelled more in two years than some do in a lifetime.
But Cohyn's biggest love was hockey. He even played it in the hallways of the hospital.
"We never treated him like he was sick," says Trisha. "A couple of days before his last round of chemo, we took him to a Flames game and sat in the third row. Cohyn wouldn't even talk to us or look at us for two full periods. His eyes were like saucers."
Trisha and Jason fondly remember the outpouring of love and support they received during Cohyn's cancer journey. And, for this, they are grateful.
"Thanks to our amazing support system, Cohyn wasn't alone for a minute the whole time," says Trisha. "Friends, family, people from church and work bent over backwards to help. They dropped off meals. Cohyn's grandparents immediately dropped everything and came to Calgary to help. They even took turns doing overnight shifts at the hospital, so we could get some sleep."
Kids Cancer Care was one of the organizations that helped Trisha and Jason through this challenging time. Every Wednesday evening, the Jaskelas found comfort in our weekly Pizza Nights at the hospital. During Pizza Nights, they were able to meet other parents facing childhood cancer, exchange stories and share information over warm pizza.
"Until you experience it yourself, you can't understand what a big difference generosity and support can make in a family's life," says Dad Jason.
Cohyn's legacy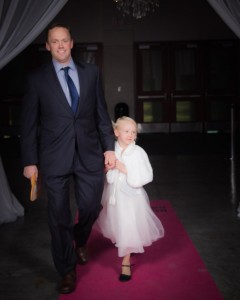 Inspired by their son's memory, the Jaskelas are helping families facing this disease.
Jason and his daughter Nevaeh are regulars at the Dad and Daughter Gala and, in 2016, the family made a significant gift of shares through Raging River Explorations Inc., where Jason works as chief operating officer.
"The current economic situation seemed like the perfect time to make the biggest impact," says Jason. "Our experience with Cohyn was so challenging and Kids Cancer Care was one of the organizations that was there for us. They are investing wisely in areas that are impacting the lives of children and families today, so it made sense to us to give here."
Christine McIver of Kids Cancer Care couldn't agree more: "A gift of this magnitude could not have come at a better time. It is a gift from the heart – from one family to many other families. Their generosity will be felt by many."
But the gift of shares in 2016 wasn't the first gift the Jaskelas made to pediatric cancer. Their first gift actually came nine years ago. Moments after Cohyn passed away in 2008, Jason and Trisha donated his tumour and spinal fluid to research.
Slowly, with some scientific arm-twisting, the tumour cells became a cell line and managed to survive in a Petri dish, allowing scientists a glimpse into its inner workings. The cell line ultimately gave researchers an invaluable tool to test for new treatments.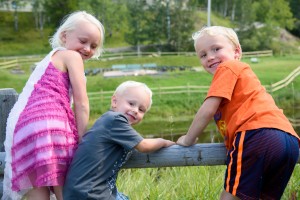 "The Jaskelas are an exceptional family," says Dr. Aru Narendran, the Kids Cancer Care-funded researcher, who developed the immortal AT/RT cell line in his University of Calgary laboratory. "They are the true heroes and I hope they know that their kindness continues to work quietly in many laboratories across the world, so maybe one day this cancer will no longer hurt children and families."
Although Cohyn's life was brief, his legacy is far-reaching and enduring. It lives in the love and generosity of his family. It survives in the tissue and blood samples his parents donated to science a decade ago. Soon, his memory will live in a quaint little park named Cohyn's Corner, overlooking Kindle Pond at Camp Kindle. And, perhaps most importantly, Cohyn's legacy lives in the hope his family continues to offer countless families facing childhood cancer today.
Thank you to the Jaskela family. With love and compassion, you are bringing hope to countless children and families facing childhood cancer.
 The biggest gift from YOU.