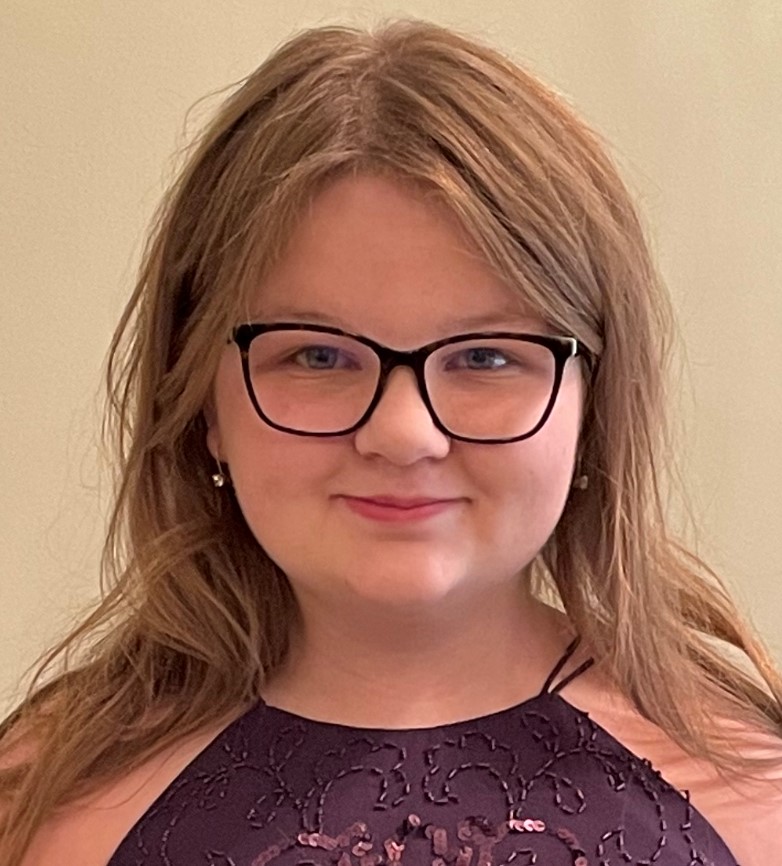 When I was two and half years old, I was busy playing dress up with her older sister Allison. I squeezed into a shirt that was way too small. When my mother finally rolled it off my arms and head, she noticed it had left little dark spots. Mom immediately booked an appointment with the pediatrician, thinking I should be eating more of those vegetables I hated and still hate today.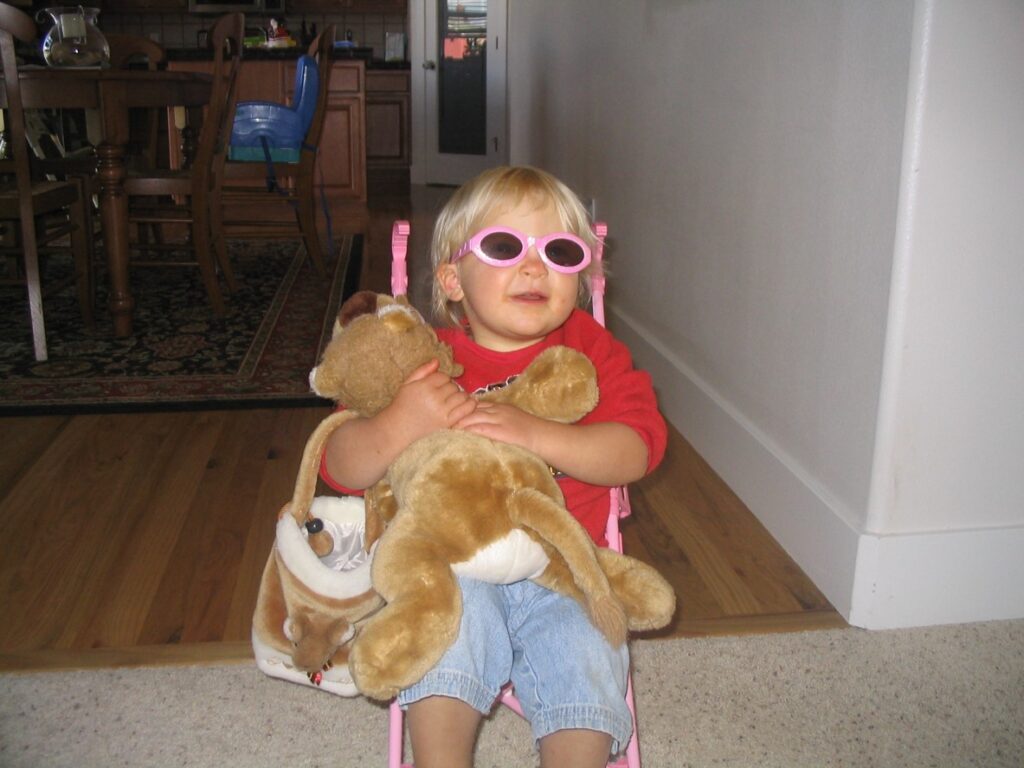 The appointment was scheduled for Friday afternoon, March 30, 2007 at 4:45 pm. By 5:30 pm that same day, I had my first blood draw. In less than 24 hours I was admitted to our local children's hospital in Spokane for further testing. Five days later, they received the results. I was diagnosed with MDS (myelodysplastic syndrome) and AML (acute myeloid leukemia), both are types of blood cancers. Those little dark spots? Petechiae. The first of many visible signs that I had cancer.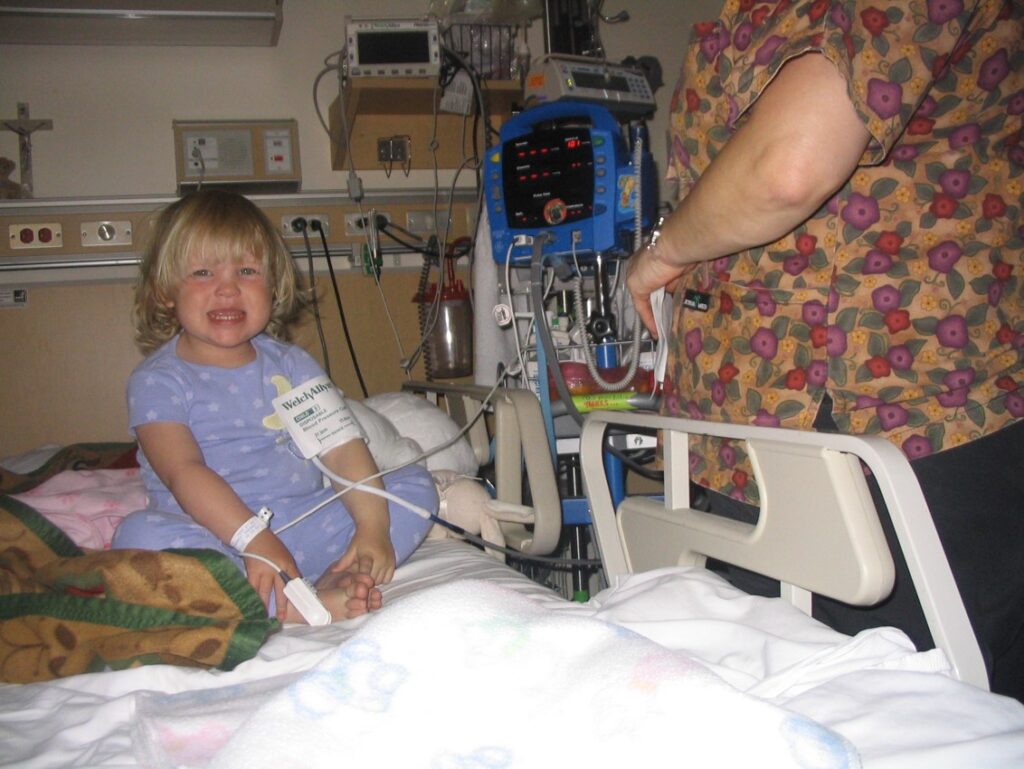 I had only one treatment option — a bone marrow transplant. We didn't have to look far for a donor as my four-year-old sister Allison was a six out of six match. My treatment regime included total body irradiation. In my opinion, this is similar to having your entire body placed in a microwave oven. As I was too small for the machine, I was placed on a gurney against the wall with a radiation beam concentrated on her entire body. Combined with high doses of chemotherapy, this would kill all the cancer cells and all the healthy cells in my body.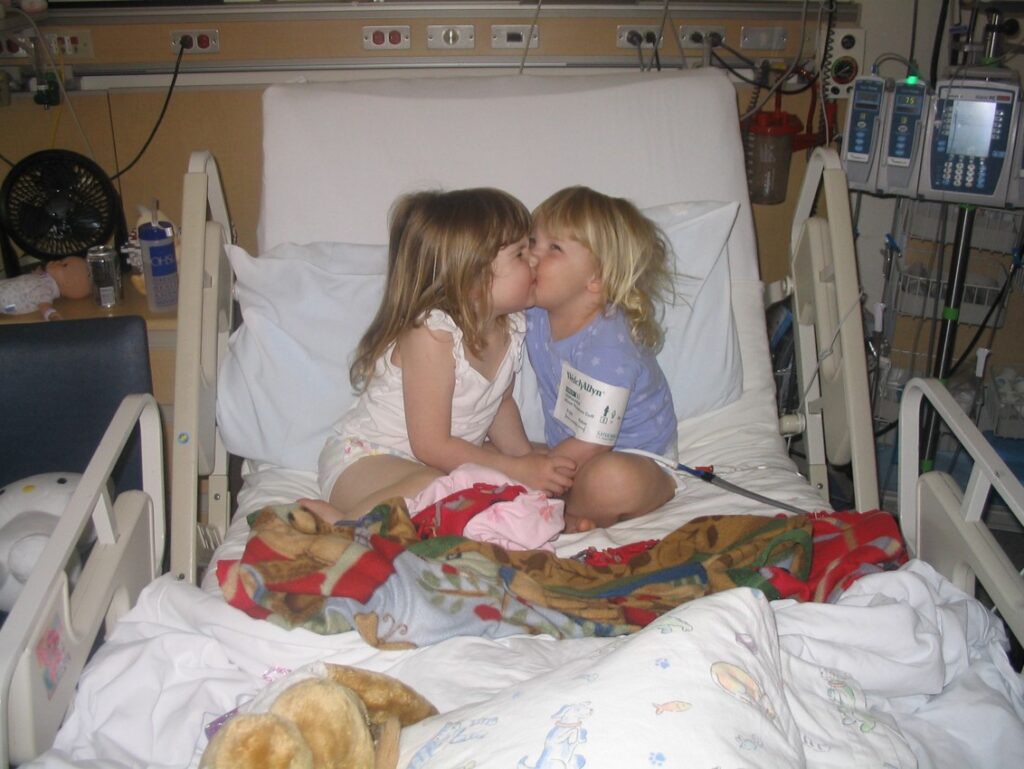 I became very sick from the treatment. I had painful blisters in her mouth and throughout my GI tract, making eating nearly impossible. My skin was burnt bright red and my gorgeous blonde hair began to fall out in chunks. I was receiving blood transfusions daily and platelets every three days. I spent most of my days in isolation as her immune system was depleted, putting me at risk if I was exposed to something. The purpose of the protocol was to take my immune system to ground zero, so my body was less likely to reject the donor cells. I spent the next five months in a hospital room.
Once I was cleared to go home, I was excited to see my bedroom, toys, and dogs. I was scheduled to start pre-school in the fall of 2008. That was all put on hold when I relapsed. I would spend my fourth birthday in the hospital, waiting for another bone marrow transplant. This hospital stay was much longer. I had more complications and a thirty per cent chance of survival.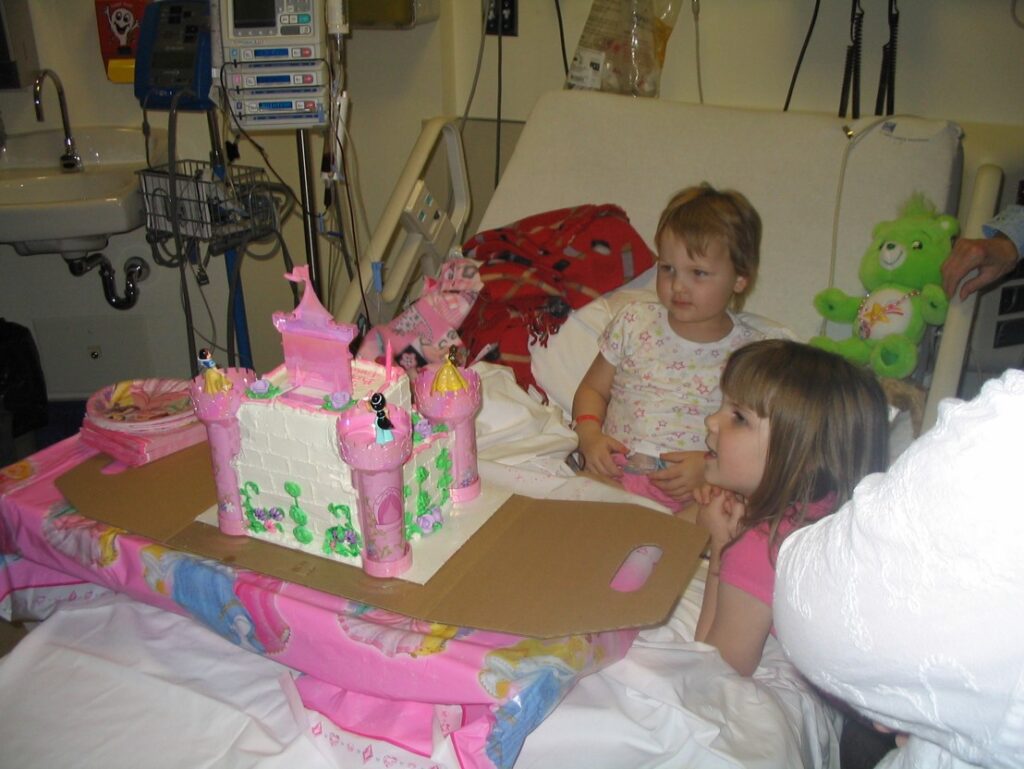 My second transplant would be in Calgary at the Alberta Children's Hospital with a life-saving donation of a stranger's cord blood. At this time, my family was introduced to Kids Cancer Care. My sisters Allison and Annaka were able to attend Kids Cancer Care programs as siblings, but I was too sick. One of the first programs I attended was the Halloween Howler. It was hosted in the gym at the hospital, but I was in isolation, so the volunteers, dressed in their costumes, came to my hospital room, and waved through the window. The following summer, I attended SunRise, a weeklong day camp that included one night at the big camp. I only remember that night by a picture of myself standing on the dance floor with my blanket, watching the big kids dance.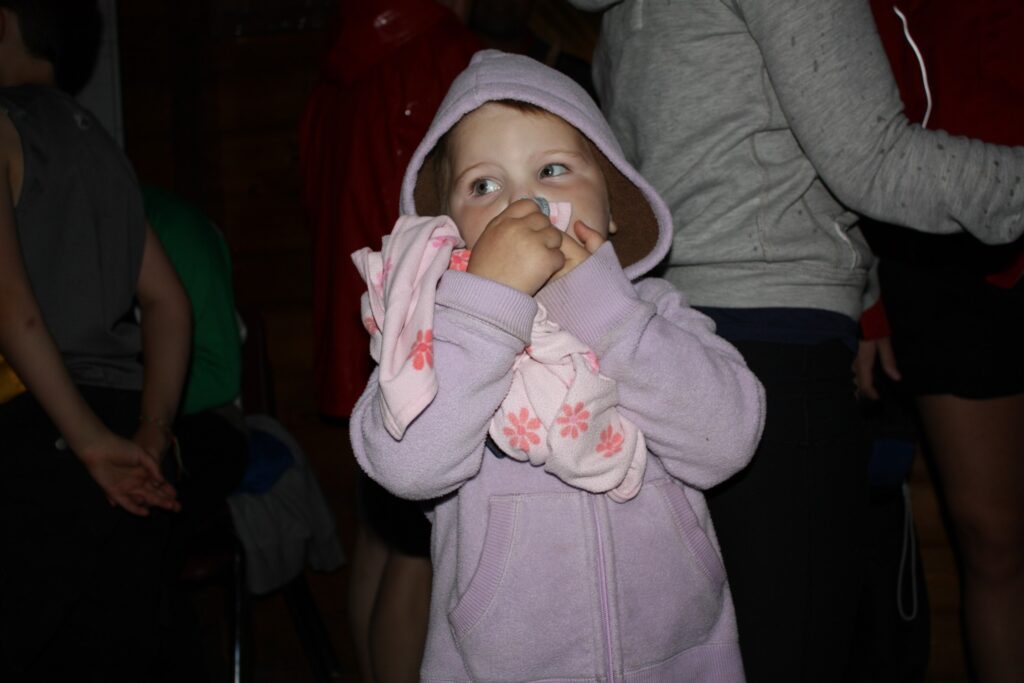 I may look like an ordinary kid, but my 4′ 11″ stature tells another story. I had cataracts at age five and have artificial lenses. They will need to be replaced in a couple of years once I reach adulthood. The high-dose chemotherapy and total body irradiation damaged the development of my teeth, so I will need dental impants. Before I am able to have dental implants, I will need reconstructive jaw surgery, which involves taking a bone graft from my hip. I have 70 per cent lung capacity and my bones are extremely brittle. The list of my long-term side effects is endless. Some are known, while others are yet to be discovered. I will see specialists multiple times a year for the rest of my life.
Through the years I have participated in many Kids Cancer Care programs and events. I have taken part in the High Hopes Challenge at Camp Kindle, helping to raise much-needed funds for kids like me. I participate in the PEER exercise program, which helps reduce long-term side effects and makes movement fun.
I am also in the Teen Leadership Program, known as TLP. The TLP program helps teens build leadership skills while having opportunities to give back. One of my first TLP events was volunteering at Halloween Howler, the very same event I had experienced through my hospital window when I was four. I had come full circle.
All of these programs would not be possible without the support of generous donors. Thank you for your continued support.
~ Amanda
Baby Amanda

Cutie

Two princesses

Amanda early in her cancer journey

Losing her hair

Second time around

With a cuddly friend at the hospital

Check! Check!

At the High Hopes Challenge

Volunteering with the Teen Leadership Program

Still undergoing endless medical procedures

All grown up at Dad & Daughter Gala
~ Amanda