Healing Made Possible by You
"I've never missed a year and have overwhelming gratitude for the staff at Kids Cancer Care who dedicates this time to our kids every year. It's amazing."— Anne
Anne Cameron's journey with childhood cancer began when her 13-year-old son Ty was diagnosed with acute myeloid leukemia (AML). Ninety per cent of his blood cells were cancerous. That whirlwind journey still confounds her 11 years later.
"It was simply a sore throat. Swollen glands. Possibly mono," says Anne. "How on earth did three visits to the walk-in clinic over Christmas break and two visits to the Alberta Children's Hospital over a sore throat, become cancer?"
Ty's treatment protocol involved six months of high-dose chemotherapy, which took him to the brink of death several times.
After an 11-month remission, he relapsed. A bone marrow transplant (BMT) was his only option but finding a perfect match would be next to impossible as Ty was mixed race. When they did find matches in September 2010, Ty underwent a dual cord blood transplant.
While the BMT was successful, the worst of his journey was yet to come. Ty developed graft versus host disease (GvHD), a serious condition where the donated bone marrow attacks the patient's body.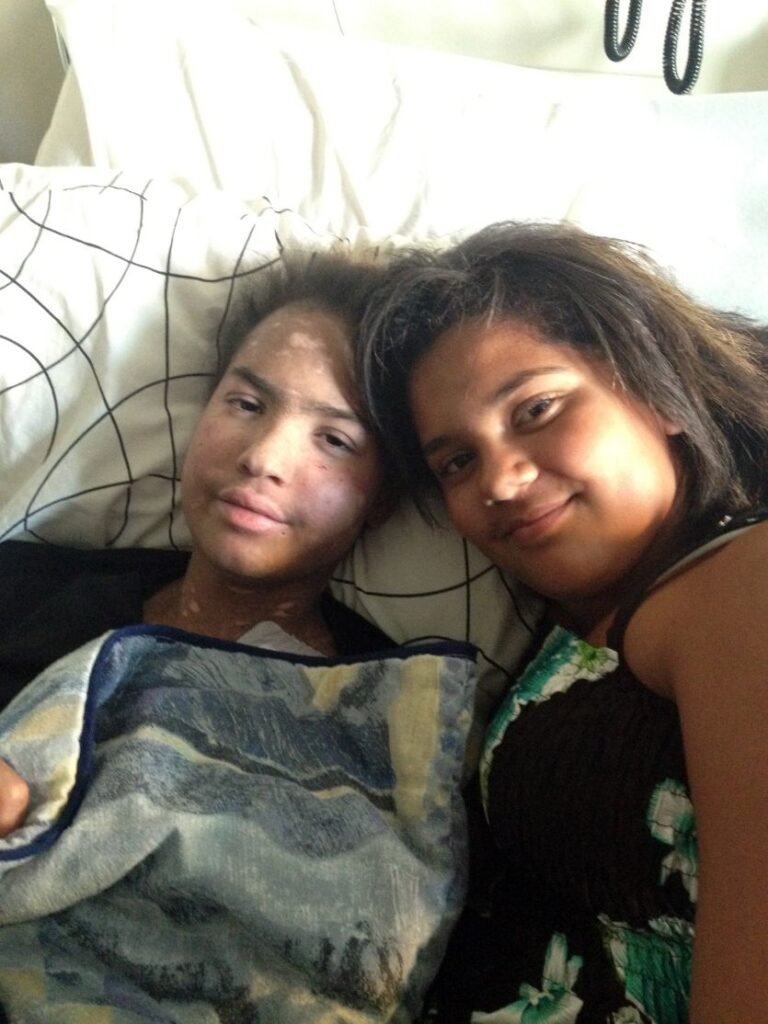 "It began attacking — his skin, eyes, mouth and lungs," says Anne. "Everything that could go wrong seemed to. He had infection after infection, bacterial, viral, fevers. During his third visit to the intensive care unit on September 10, 2012 at 4:18 am, Jesus took Ty home."
Anne marvels that Ty was actually in remission when he left this world and understandably feels robbed by that cruel twist of fate: "Seven days later would have marked his two-year cancer-free point. After that date, the chances of relapse were next to none."
There are many ironies in their family's cancer journey, and they are not lost on Anne: "I am actually the one who has been the most involved and received the most from Kids Cancer Care," she says. "From Pizza Night while in hospital to Bereaved Family Camp and Time to Remember, Kids Cancer Care has been a lifeline for me."
Thanks to you, Kids Cancer Care is there for families like Anne's, offering healing and support at each stage of the cancer journey — even in bereavement.
Your support has helped build a robust Bereavement Program for families facing the unbelievable pain of losing a child. It started with Time to Remember, followed by Bereaved Family Camp and later Bereaved Parent Cooking Classes.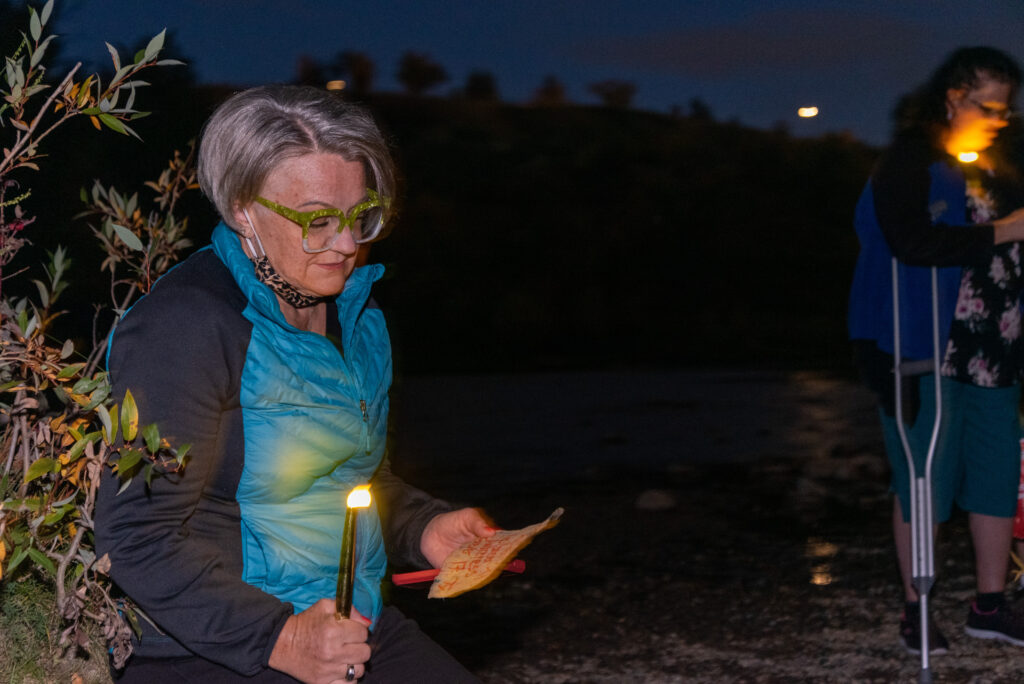 "We bond, we grieve, we celebrate, and we heal together," says Anne recalling these programs. "Time to Remember is sacred — the tea lights, the twinkle lights, the poetry. Every year, it is incredible and it's everything I hoped for. Kids Cancer Care puts an amazing amount of thought and energy into this special evening honouring our kids."
"Kids Cancer Care has been a lifeline for me."
— Anne.
With your ongoing support, we plan to expand the Bereavement Program, adding social worker Pam Birch, who specializes in grief, to develop the program.
"Newly bereaved families have asked me: 'How do you laugh? How do you smile when talking about your son?' I respond, 'We are so fortunate to have the support of this group. We have Kids Cancer Care.'"
Thank you for being there for bereaved families like Anne's. Your generosity means that no family will have to grieve alone.