Where do I even begin? CANCER – it knocked the wind right out of me! My sweet baby boy forced to battle something so early on in his precious life seemed so unfair. But there we were and battle it we did.
Along the way, we were embraced by Kids Cancer Care who showed our son how to celebrate 'Magical Moments' at their SunRise day camp – those extra special beautiful experiences that light you up from the inside out. Even now, Sebastian (Bash) ends off each day by sharing his Magical Moments with us.
It's little things like this that saved us and got us through our darkest days. Now, I'd like to share some of our Magical Moments with you, so you can see how much your support matters to families like ours.
In December of 2016, my husband Nate and I travelled to Saskatchewan with our 6-month-old son Bash. We were eager to celebrate Bash's milestone 'First Christmas' together with family. What began as a joyful holiday, quickly turned into a fight for Bash's life.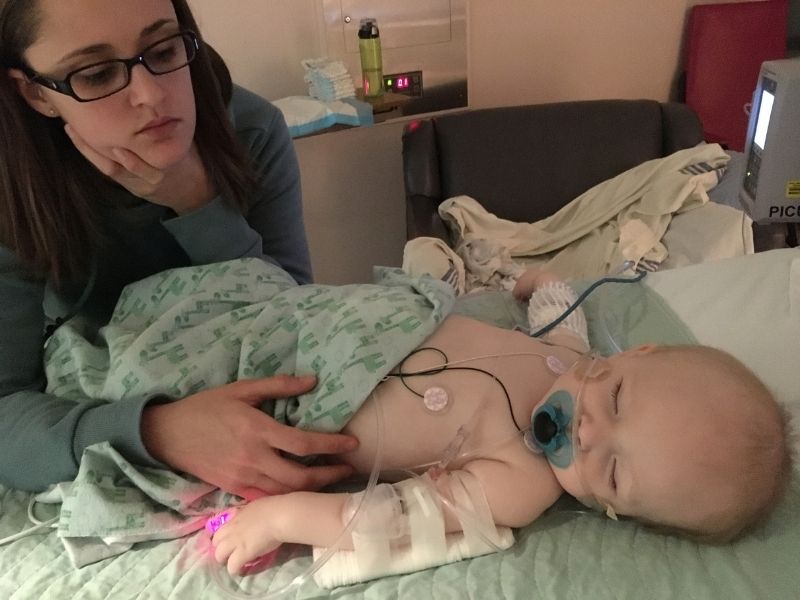 Want to help? Share on Facebook, Instagram and Twitter!
On December 30, Bash was fussy, unable to settle, and I noticed his abdomen was hard, but only on his left side. That seemed very odd as it wasn't noticeable that morning and being a nurse, I knew something wasn't right. We rushed him to the emergency where the doctors ran tests. At around 3:00 am on December 31, after what seemed like eons waiting, doctors came to the bedside and asked us to come to a quieter area to talk. My heart sank. At that very moment I knew I was about to hear terrible news. They said, "We are sorry, but it looks like your son has Leukemia." We were devastated.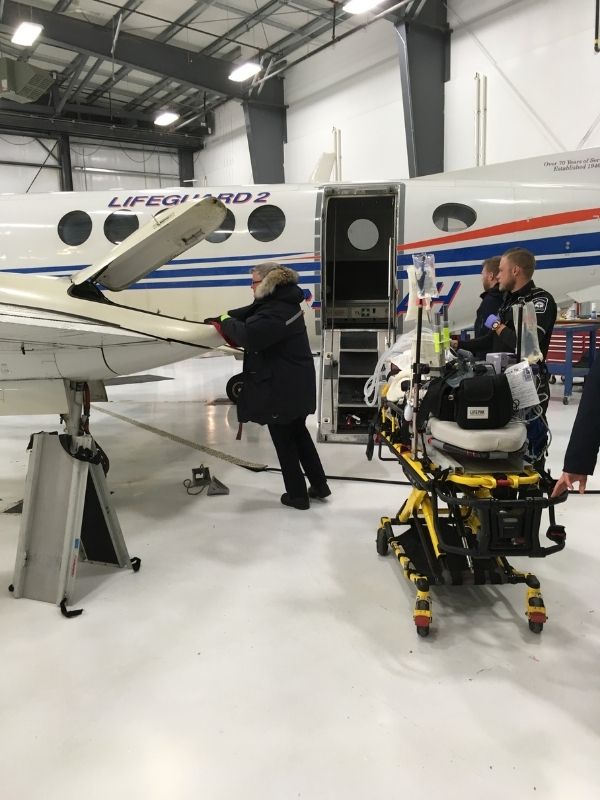 Bash was diagnosed with high-risk infant B-cell acute lymphoblastic leukemia (ALL). It was the worst day of my life. I have never felt so helpless, so overwhelmed, or so much heartache all at once. It was a horrible, ugly day. We were suddenly faced with a tragedy and our tumultuous cancer journey began.
Bash was airlifted home to Calgary 3 days later once he had stabilized enough to travel. We then met with the care team and discussed his diagnosis and treatment plan. They said infant ALL is curable, with a 40%-50% survival rate at 5 years post diagnosis – and that was a tough blow.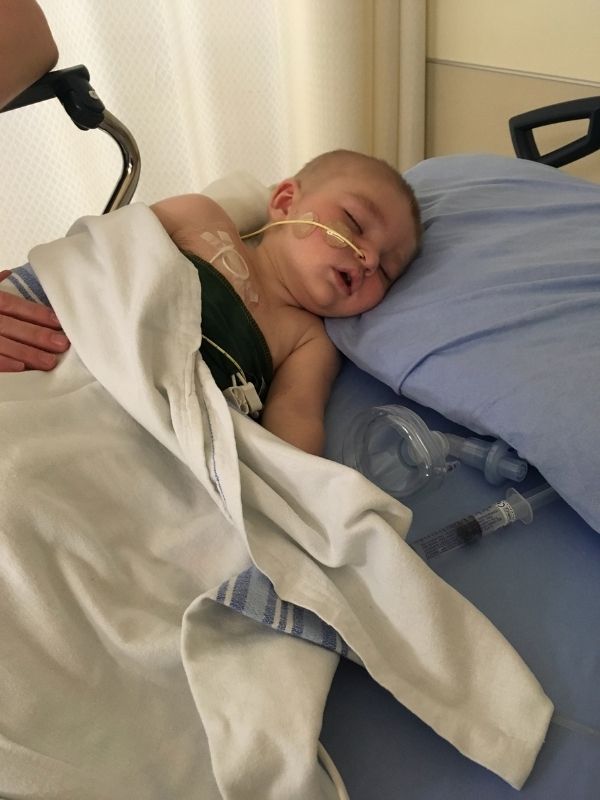 In his first year of treatment, Bash spent 152 days in hospital. His first-time home after diagnosis was on January 14 for 1 hour. His first overnight pass home was on January 21. He had 57 days of IV chemotherapy, 49 dressing changes on his central line, more than 640 injections of blood thinner for his blood clot and central line, 6 bone marrow biopsies, 10 trips to the operating room for lumbar punctures and line changes, 27 blood transfusions, 50 outpatient clinic visits, and multiple additional tests and procedures.
I'll never forget how the child life specialists always made sure that Bash had a balloon to help him through his treatments. Bash loved those balloons!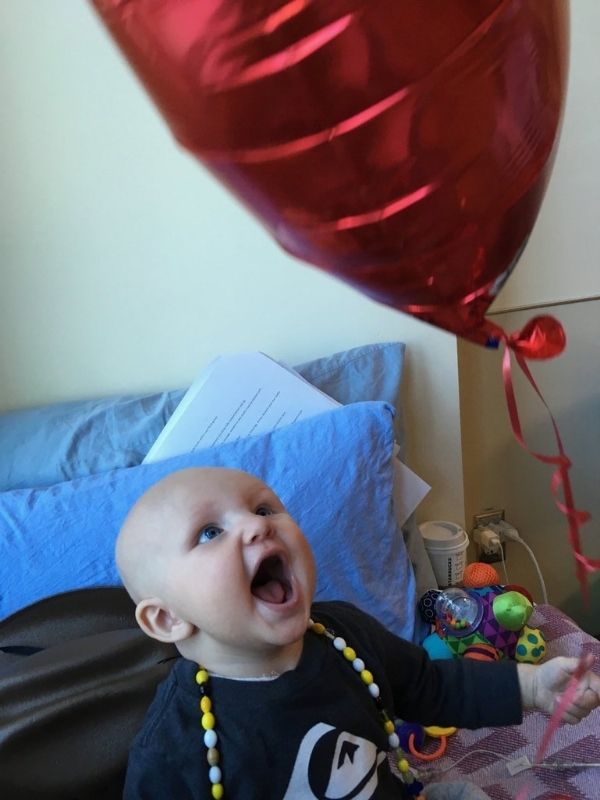 On March 30, 2017, we found out that Bash needed a bone marrow transplant (BMT). It wasn't the news we were hoping for. We had hoped that the chemo was working, and it would put him into remission. It was another kick in the gut.
On July 7, 2017, Bash underwent a bone marrow transplant. He was the first leukemia patient in Canada to receive a new treatment that had been used in Europe since 2007 with really great results. I was terrified that we had to do it, that something could go wrong, and that we could lose our baby.
We learned on October 18th that Sebastian was cancer free and in remission!!!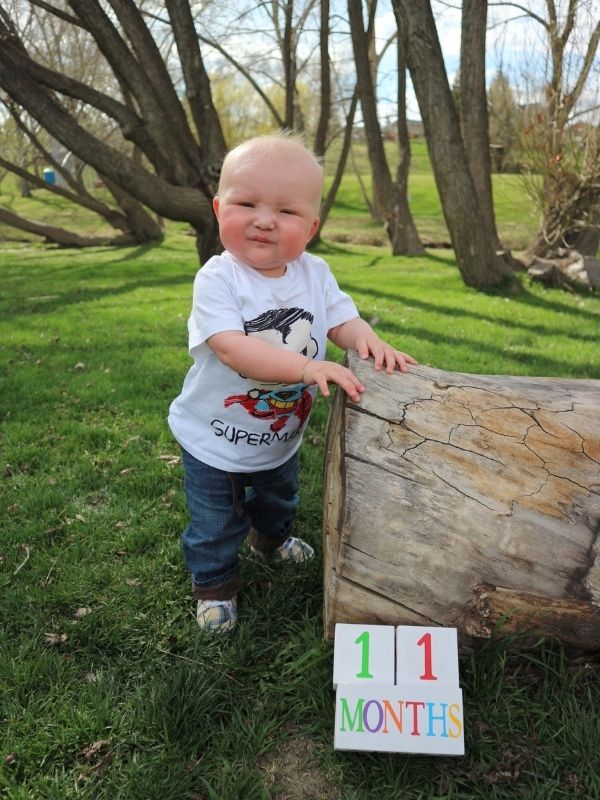 I had to work on trying to let go and enjoy the moment, trying not to worry about the future and what it held. I had to work on being ok without cancer – which was wonderful, but cancer really changed me, changed us, and it was tough to accept that.
Bash is still at risk for GvHD, a serious condition where the donor's bone marrow attacks the patient's body. And because he had chemotherapy, he is also still at risk for secondary cancers later in life, as well as a host of other side effects that may or may not rear up later. He will most likely be infertile. He still has a blood clot in his leg which he will likely have for the rest of his life, and which may affect his ability to participate in sports.
Throughout Bash's cancer journey, the waiting was hard, and the not knowing was even harder. But this quote really spoke to me, "Sometimes when you are in a dark place you think you've been buried, but actually you have been planted." It was quite a journey and every day we are grateful for the people who were behind us helping to get through.
Kids Cancer Care was there for us at the beginning of our journey during our lengthy stay at the hospital. Wednesday pizza night became an opportunity for us to enjoy a bit of normalcy while surrounded by other families enduring similar situations.
Kids Cancer Care has been supporting us through every stage of Bash's cancer journey since. And their support hasn't stopped just because his treatment has.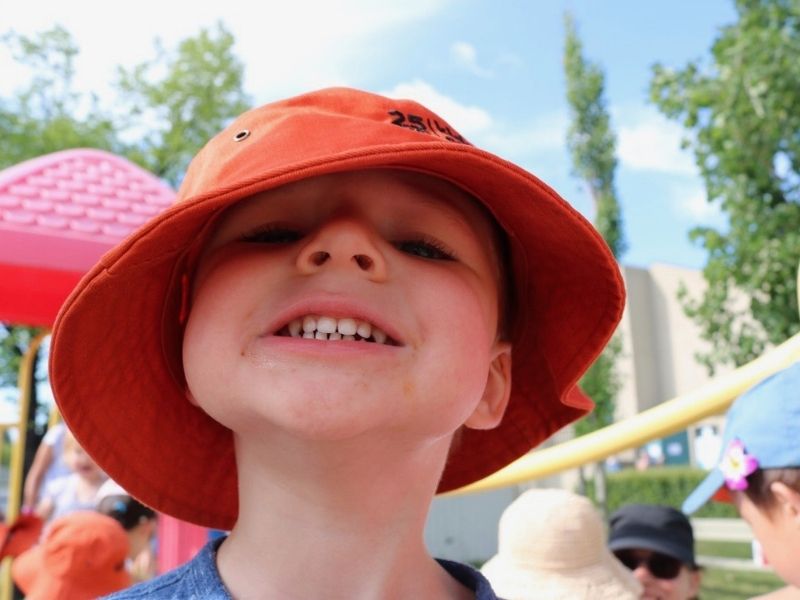 Bash loved attending SunRise Daycamp in the summer of 2019. He was able to play, explore and connect with other children affected by childhood cancer. He can't wait to attend camp again once COVID restrictions are lifted! He learned to appreciate and share the Magical Moments of each day with his camp friends.
Due to the long-term aftereffects of chemotherapy, Bash has been attending Kids Cancer Care's PEER exercise classes. It's been helping him develop strength, endurance, coordination, and flexibility while improving his physical and mental well-being.
Our family spent a unique weekend experience at Camp Kindle's Glamp Kindle program for Bash's 4th birthday. We spent quality time together in a beautiful, peaceful, and safe setting while reflecting on the difficult path we've travelled, appreciating the blessings in our lives, and focusing on the future that lies ahead. Bash's Magical Moments at camp included rock climbing, hiking, and playing with the 3 camp dogs.
Our family has also participated in many of Kids Cancer Care's outreach programs such as the Halloween Howler, Polar Express Train Ride and Mother's Day Brunch. These events provided us with an opportunity to come together as a family, and as a larger childhood cancer community in a safe and understanding environment.
Bash is eligible to participate in Camp, Outreach, tutoring, and Teen Mentorship programs and will be eligible for a post-secondary scholarship when he's ready.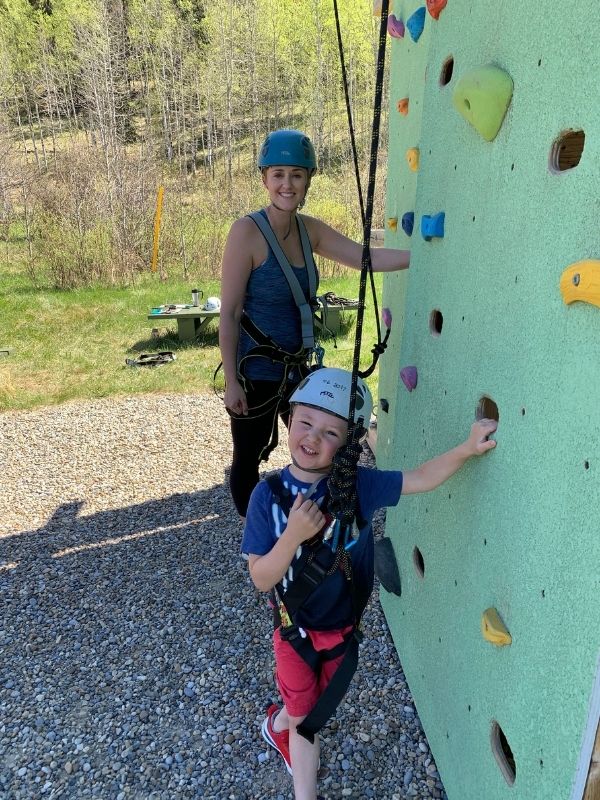 There were a lot of tears and feelings of how unfair it had been. Then there were memories of all the Magical Moments; the first crawl, first words, the first steps, Bash's ability to light up a room and send his visitors away with smiles, birthdays, laughter – so much laughter! Through everything he went through he still managed to make those milestones and show those around him what a fighter he is. To look at him is to love him, you would never have known he was sick.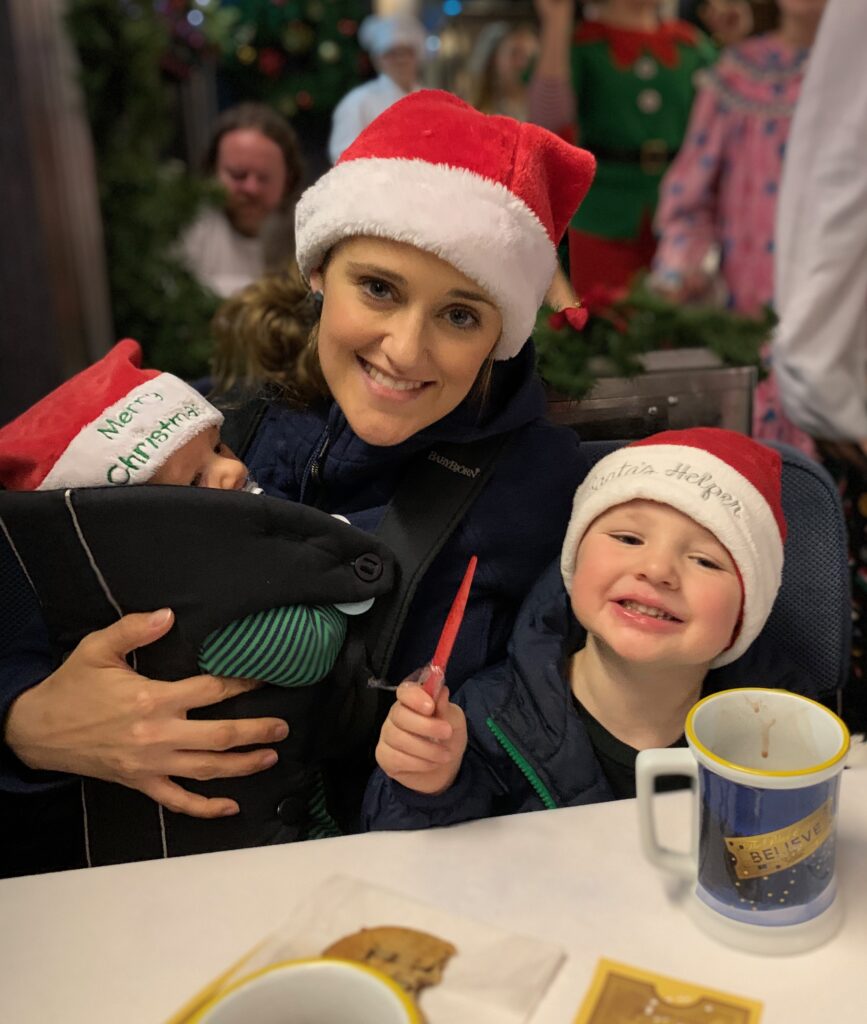 We couldn't have been prouder of him and the accomplishments he made throughout his cancer journey. Not just in treatments, but in growing up with all these roadblocks. His resilience is astounding, his strength and courage not only amazed us but also helped Nate and I get through it. Our goofy, sensitive, and light-hearted baby boy was sunshine even during the darkest days.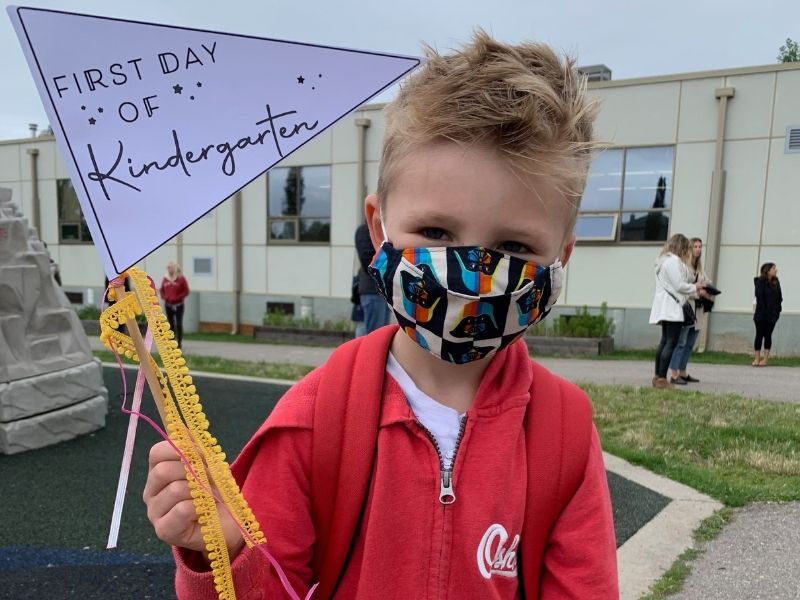 Cancer robbed us of many things. I was angry for a long time, I am still angry, but it also taught me to be grateful, to cherish every moment, to love with all your being, to not sweat the small stuff, and that family is everything. It showed us how strong we are, how much love surrounds us, what the important things in life are, and it taught me how to be humble.
And the quote that speaks to me the most in this moment, "Always pray to have eyes that see the best, a heart that forgives the worst, a mind that forgets the bad, and a soul that never loses faith".
Never lose faith in the strength and courage of childhood cancer patients and their families. Together, we can change the course of childhood cancer and create more Magical Moments for children with cancer.
Gratefully,
Terra Carnie (proud Mom to Bash and Jackson)
Want to help? Share on Facebook, Instagram and Twitter!
Sunrise Daycamp

At Sunrise

At Kids Cancer Care's 25th Anniversary

At Kids Cancer Care's 25th Anniversary

With the Shriner's at Camp Kindle

Mother's day at Camp Kindle

At Camp Kindle

At Camp Kindle

At Camp Kindle

At Camp Kindle

At Camp Kindle

At a Kids Cancer Care summer program