"There is news that you never expect to hear. You see and you hear stories about people with Cancer, but you never expect it to happen to someone you love, let alone your child."


– Sergio Urbina, Melanie's father


My daughter Melanie was diagnosed with leukemia (ALL) on April 17, 2019. She was 11 years old. At that time, Melanie was living in Mexico with her sisters and my ex-wife. Melanie had been feeling sick for a couple of weeks. She had been throwing up constantly, and at first, the doctors said that she just had a stomach flu and was sent home.
As Melanie continued to be sick, she was admitted to a children's hospital in Mexico for further testing. I had remarried and had been living in Canada since 2013, so I asked my mother if she could go and support my ex-wife at the hospital and to keep me informed of what was going on.
On Wednesday, April 17, 2019, my parents-in-law showed up at our house. I knew right away that something was wrong. My mother had called them from Mexico and had asked them to come to my house to give me the news. My daughter Melanie had leukemia. I remember my wife breaking down in the living room, while I stood in the kitchen frozen.
As soon as I came out of the kitchen, I called my mother and my ex-wife, and they confirmed the news. My first instinct was to get on a plane and get to my daughter, but my wife told me that we needed to get Melanie to Canada as soon as possible. My wife's brother is a leukemia survivor, and he was treated at the Alberta Children's Hospital. I think that is part of the reason my mother called my in-laws to give me the news, because they had been in that position themselves. They could understand better than anyone what I would be feeling, but they could also offer me a sign of hope. If my brother-in-law could make it, so could my daughter, but we needed to get her to Canada.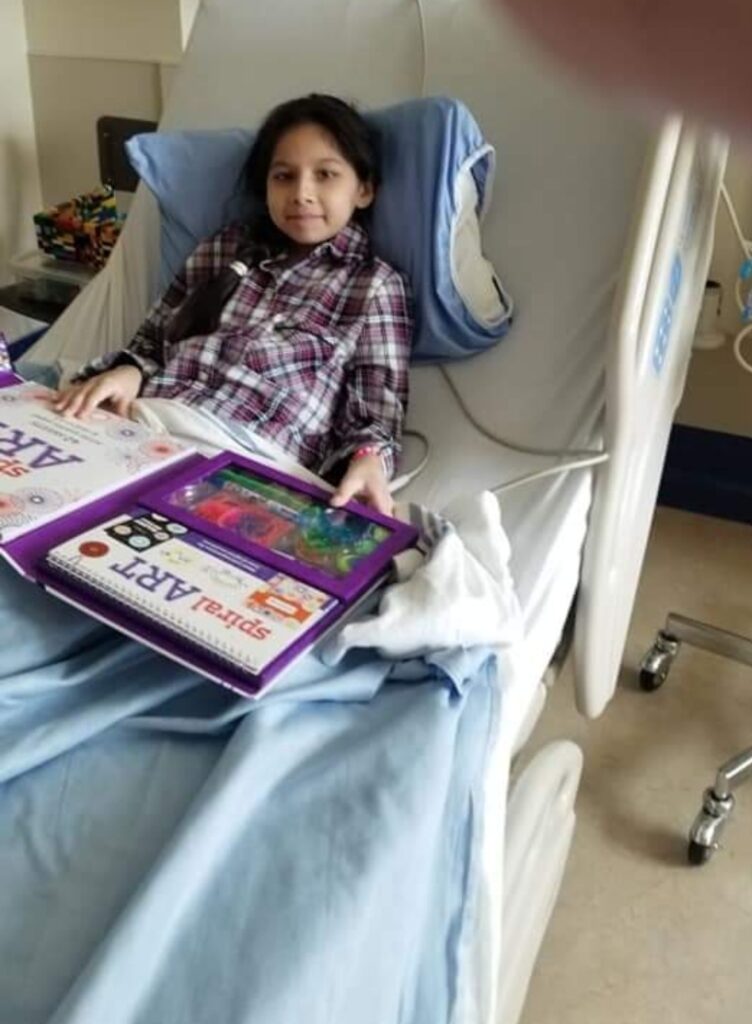 We were clear that if my daughter was going to have a chance of survival, she had to come to Canada for treatment. With the full support of my wife and Melanie's mom, we decided that we were going to bring Melanie to Canada and would do whatever was necessary to save her. The problem was that she was not a Canadian resident, and we couldn't afford to pay for her treatment.
The next day, my wife and I went to the Harry Hays building to get some information on how to bring Melanie to Canada. Unfortunately, we found out that the immigration office there only sees people by appointment. They gave us a phone number to call, and the only answer was that we needed to start a sponsorship application, which could take up to a year. We did not have that kind of time.
From the Harry Hays building we drove to the office of our MLA's office. We explained our situation and were advised again that without a sponsorship application there was nothing they could do. They suggested that we call Alberta Health Services for a bit of guidance. From the MLA's office we drove to the passport office. I had recently become a Canadian citizen and did not have my passport yet and I needed to get to Mexico as soon as possible.
While we driving to the passport office, my wife called Alberta Health Services and again explained our situation. The man she spoke to advised that there wasn't much they could really do, that we needed to apply for sponsorship and then Melanie would get her Alberta Health Care card. Within seconds of hanging up the phone, the same man called my wife back. He had found out that as a daughter of a Canadian citizen and with her visitor record, Melanie could get a temporary Alberta Health Care card. It wouldn't cover everything, but it would cover most of the expenses. My wife and I had to pull over to the side of the road because we were so overcome with emotion. We had figured out a way to get my daughter Melanie to Canada.
On Sunday, April 21, 2019, I flew to Mexico. I can't explain what I felt when I arrived and saw Melanie. She was skin and bones. They had her on a very strict diet at the hospital. The hospital room was the size of a shoebox and my mother, who had been staying with Melanie, was sleeping in a plastic chair by Melanie's bed. At that moment, I realized that we had made the right decision, because there was no way my daughter was going to survive in that hospital.
Meanwhile in Canada, my brother-in-law went to the Alberta Children's Hospital and asked what was necessary to have Melanie treated at their oncology clinic. He was advised that they would need a referral from the hospital in Mexico or from a family doctor in Canada. As I was taking Melanie out of the hospital in Mexico under my discretion, they refused to give me the referral, only her test results. My wife reached out to our family doctor Dr. Haniff and he kindly agreed to see Melanie as soon as she arrived in Calgary to provide the referral, so she could be seen right away.
On Thursday April 25th, 2019, I flew back to Calgary with Melanie and my mother. By this time, Melanie was so weak she couldn't even walk on her own. She was extremely thin. She barely spoke. She wasn't herself at all. The next day, we took Melanie to see Dr. Haniff, and from there, to the emergency centre at the Alberta Children's Hospital. We were put right away in a private room, and within minutes, Dr. Strother came to see her. He took a quick look at her tests from Mexico and within the hour Melanie was admitted to the oncology clinic.
That first week my wife and I didn't leave the hospital. Our daughter Sofia was three at the time, and we left her with my mother and my in-laws, so that we could focus on Melanie. This was extremely difficult for us, but we are forever thankful for the support we had from our family and friends.
When the nurse came to the room that first day, she realized that Melanie's veins were like colanders. While she had been hospitalized in Mexico, Melanie was poked 18 times. They needed to bring in a paramedic to start an IV as neither the nurses nor the lab could find a suitable vein. To this day, we still need to use numbing cream for Melanie to be poked. The one time we went for blood work without the cream, she had a full-on panic attack. All because she clearly remembers the multiple pokes.
One of the other problems they encountered at the Alberta Children's Hospital was that because Melanie had been put on a "diabetic diet", she needed all kind of supplements. We went from having all these dietary restrictions, to trying to have her eat as much as possible.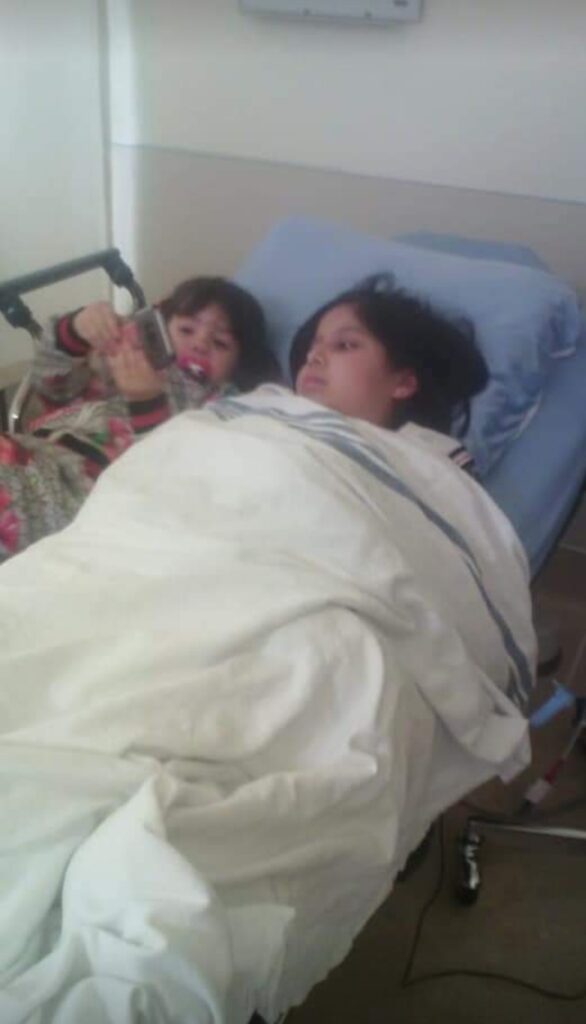 I will never forget that first conversation we had with Dr. Strother, when he explained what leukemia was, what the treatment would look like and what Melanie's chances of recovery were. The first good news (and believe me, even in the bad you learn to find the good) was that Melanie had a "garden variety" leukemia. Her chances of full recovery were good.
Learning about the medication that she would be given was a bit harder. Melanie would lose her beautiful long hair. She would be moody at times. Her weight would fluctuate, her ability to learn, especially math, would be compromised…but she would live. A few days later, Melanie had surgery to have her port inserted, and then we were able to go home.
I cannot even imagine what was going through Melanie's mind through all of this. First of all, she did not speak English. She is a shy girl by nature. And she had been separated from her mother and sisters without being asked. The adults in her life made the decision to save her life, and she understood that, but it didn't make it any easier for her. To this day, she still asks herself, "Why me?" Thankfully, Melanie had been to Canada before for a visit, and she has been very close to my wife since she was four years old. We also had my mother here to help us, and that was another source of support for Melanie. Still, there was a space that we were unable to fill.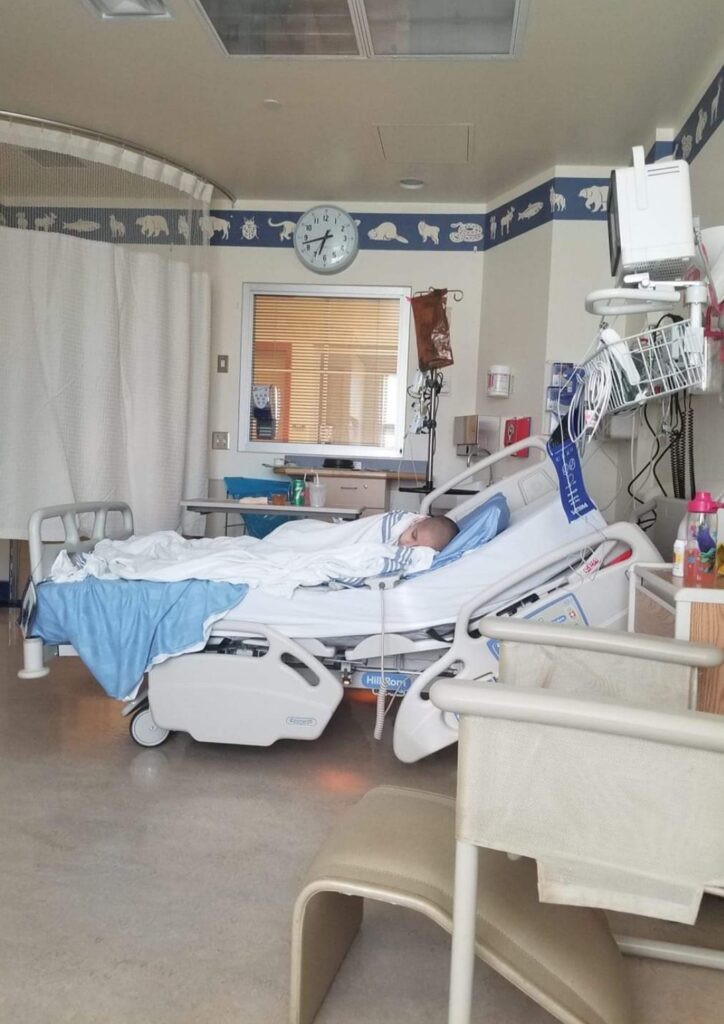 As treatment progressed, we had to stay at the hospital on multiple occasions, for treatment, and thankfully, only a few times due to complications. Every time we had to stay, Melanie would fall into a depression. She hated having to stay at the hospital. My wife and I took turns staying with her. Trying to keep her spirits up, playing games, watching movies, and ordering her favourite foods. We tried to have her see the oncology psychologist, but with the language barrier, it just wasn't working. Thankfully, with time, we didn't have to go to the hospital as often.
We finally received confirmation of her resident status in September of 2020. The relief was immense, but even though that first year was a financial nightmare, my wife and I never regretted the decision to bring Melanie here. As soon as she had her papers, we enrolled her in junior high school. By that time, her hair was back, and she looked healthy. She made friends and she was happy.
We were told that her last day of chemo would be August 7th, 2021. The day we found out the news, we cried. Finally, the end was in sight. We gave Melanie the option of having an end-of-chemo party in Canada or going back to Mexico to see her mom and sisters. Obviously, she chose to go back to Mexico, so we started planning. We all got the COVID-19 vaccine and took the appropriate measures.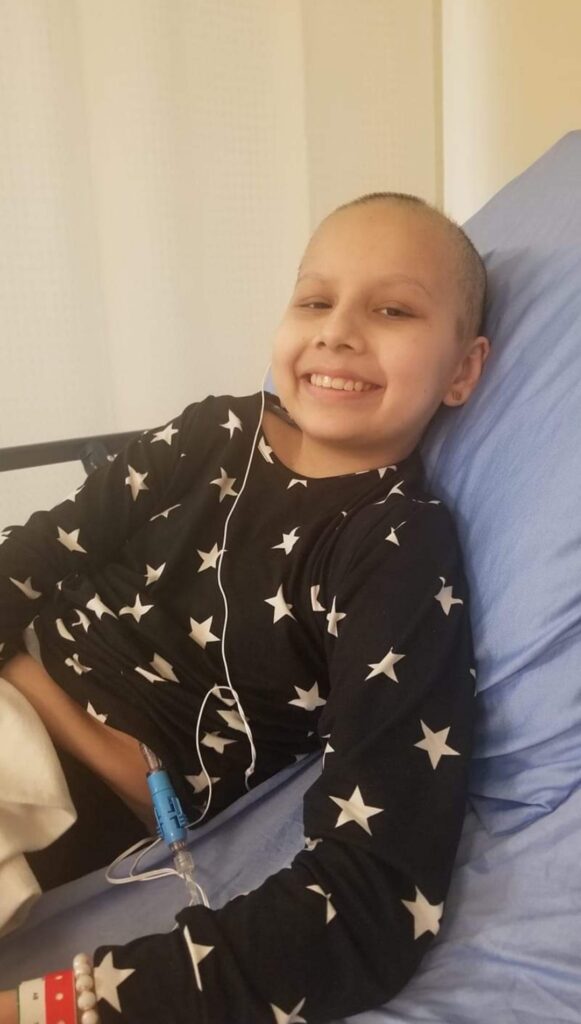 A few months ago, we started to see some changes in Melanie. She was throwing up and her eyes were yellow. After a few tests and hospital visits, we found out her bilirubin was high. The doctor told us that we needed to stop chemo for a couple of weeks. As we didn't see any improvements, we took her back to the hospital where she ended up getting a transfusion. Something that isn't talked about enough is how many blood transfusions kids get during cancer treatment, and what a huge and immediate improvement they make. A week after her transfusion, Melanie continued her treatment.
On July 1, 2021, after a weekend of camping, Melanie told my wife that she was losing some hair again. Over three days, the hair loss became so bad that we called the doctors in a panic. We were told that although it wasn't common to lose hair a second time, it could happen. That was one of the most difficult days over the past two and half years. I don't know if it is because we were not expecting it, or if it was Melanie's reaction…but we made the decision right then and there that we would shave her head again. Melanie cried the entire time as my wife and I held her. It simply broke our hearts to see her that sad. Her biggest concern was that she does not want to go back to school in September without her hair. She didn't want to look sick or weak. She wanted to look like a normal girl.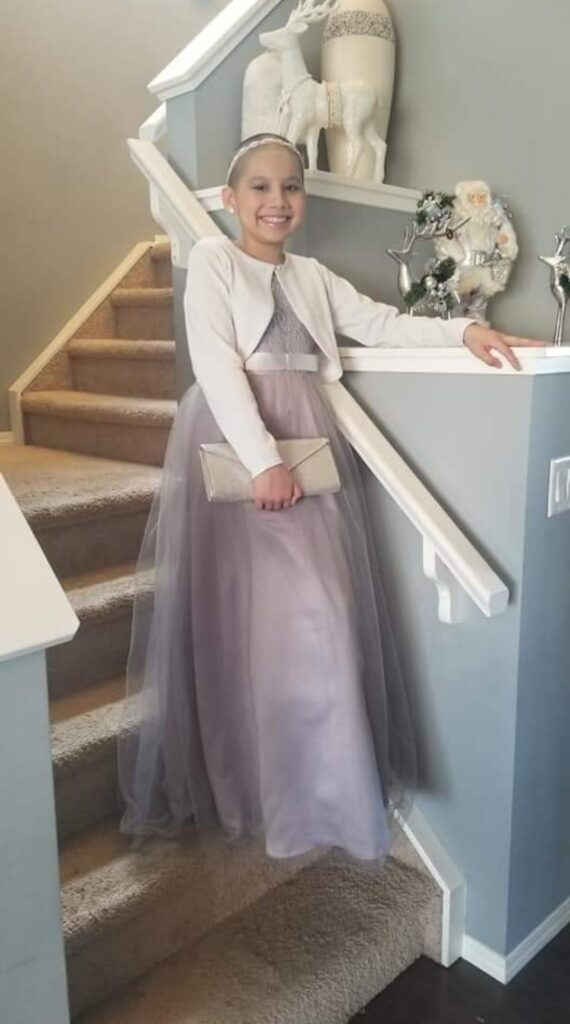 I'm happy to say that on August 7, 2021, my daughter took her last chemo treatment in Mexico, surrounded by family. I'm proud to call her my daughter. I'm proud of the way that she has handled her journey. My daughter is the strongest person I know, and although we still have a ways to go, we know she can handle anything the future throws her way.
We are forever thankful to the doctors and nurses at the Alberta Children's Hospital and to Kids Cancer Care for their unconditional support. And we are grateful to our family and our friends. This is something we will always carry with us, but the people around us have made the load much lighter.
~ Sergio Urbina, Melanie's father