Stronger, healthier lives created by YOU
"I'm very glad I did it. It was absolutely amazing." – Jo Pricca
If you ask Jo Pricca how cancer changed her life, you might be surprised by her answer.
Having high-risk leukemia as a teenager sucks. For Jo, it meant nearly four years of harsh treatments, missing school, missing friends, losing hair, gaining weight, and losing confidence.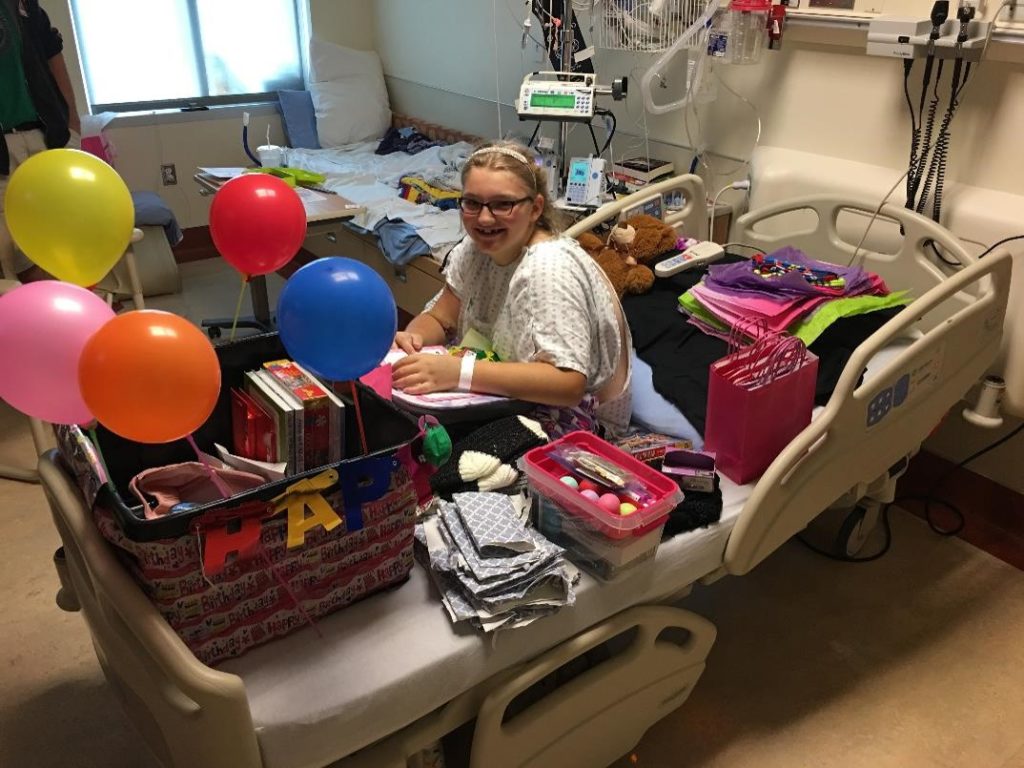 Thanks to you, early in her cancer journey, Jo found Kids Cancer Care and a new lease on life. It wasn't something she immediately embraced. As with most teens, Jo needed some coaxing.
"Cancer treatments can really take a toll on kids," says Carolina Vina-Chamorro, the PhD. exercise specialist who oversees our PEER exercise program. "It diminishes their muscular and cardiovascular strength and affects their balance and coordination. All of this can impact their confidence and motivation."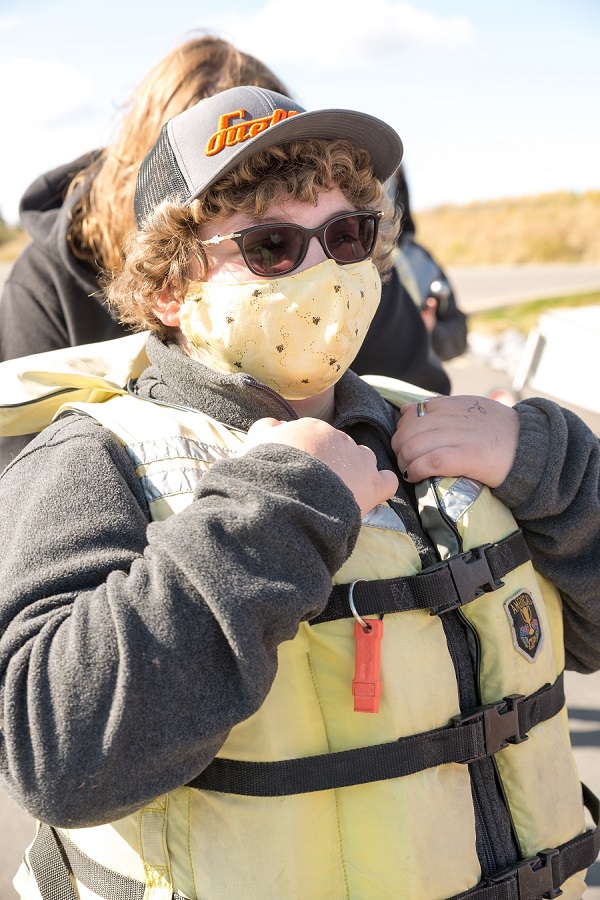 Quite understandably, Jo didn't always feel up for an exercise class after a long day of chemo, but with a bit of urging from her parents Nadene and Omar, she went.
When the pandemic hit and group exercise sessions were no longer possible, Jo started one-to-one sessions with a PEER volunteer Rachel McInnes. It was just what she needed.
"The one-to-one sessions really helped because it gave me extra support and helped with my motivation and commitment," says Jo. "It was also really good because we got to build a bond and it was like, the human connection was really important because we were able to actually do activities in person at times."
Jo's fitness tests bear this out. "We saw huge improvements," says Carolina who tested Jo in March and again in July. "Her aerobic capacity improved by 10%, but her recovery after exercise and her overall strength improved drastically—by 100%. Her activity levels more than quadrupled but it was her motivation and attitude that saw the biggest gains. She's amazing!"
Perhaps most importantly, when Jo's family registered for the Kids Cancer Care Cycle Challenge in July and the Teen Leadership Program (TLP) embarked on a three-day bike trip in August, Jo was more than eager to take on these adventures.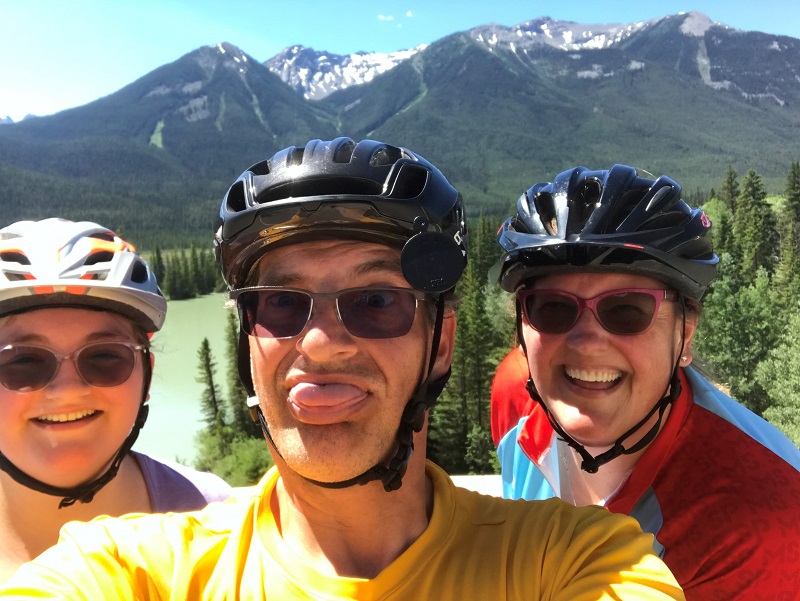 In August, 21 teens set out on two weekend bike trips, which involved raising funds for the trip, grocery shopping, cooking their own meals, pitching their own tents, camping, hanging out by the campfire and visiting Urban Farm School, where they learned all about gardening and composting.
"It was the perfect way to cap off a really difficult year," says Kaity Doiron, who oversees the TLP program. "It was a tough year for the teens, and after a year and a half of Zoom and isolation, they really needed this. They needed to connect in person."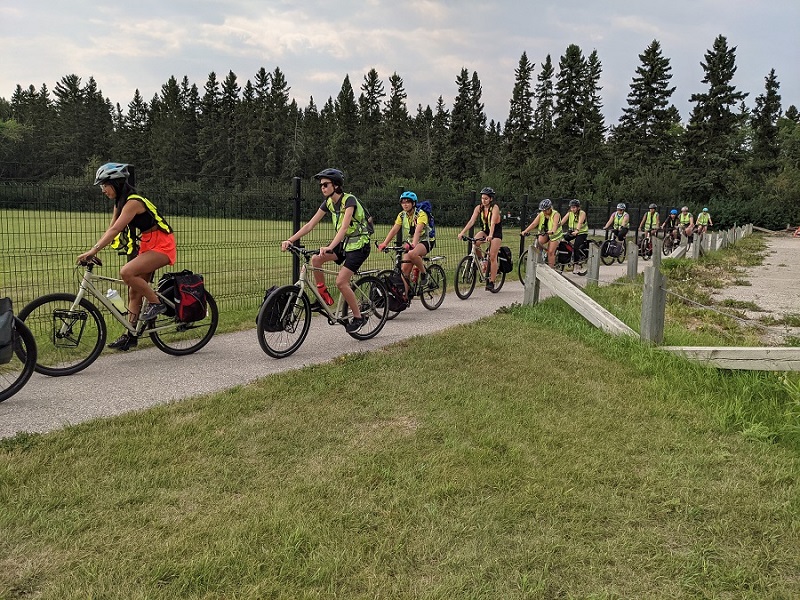 Jo couldn't agree more. As with many of the teens on the trip, she had already endured years of cancer-related isolation before the pandemic. "It was nice to finally connect with everyone in person and have those really silly conversations. We stayed up really late the first night, just giggling."
Now entering her third year of TLP and preparing for veterinary studies at Olds College in the fall of 2022, Jo is proud of the positive changes she's made in her life and grateful for the leadership opportunities offered by the program—even if it meant crouching to walk over wire mesh on a highway underpass with panniers and a bicycle in tow.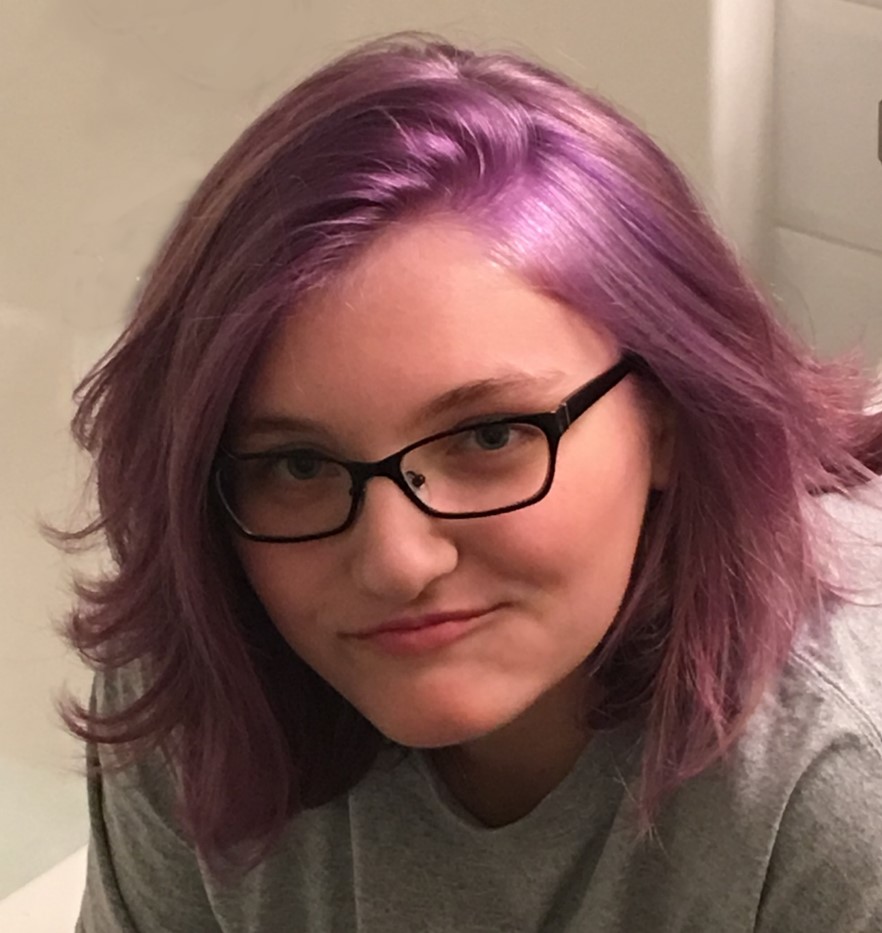 "The teamwork was amazing," says Jo. "We worked together and passed our panniers to each other, like an assembly line. Then we walked our bikes over one by one. It was scary with two lanes of traffic overhead, but it wasn't as bad as I thought it would be."
While Jo enjoyed every minute of the trip, she was grateful to return home, where a hot shower and a warm bed waited.
Special thanks to RBC for supporting our Teen Leadership Program and to the Flames Foundation for sponsoring our PEER exercise program with support from Truman Insurance. Together, you and other generous donors are transforming young lives. 
Omar and Jo at the 2018 Kids Cancer Care Dad and Daughter Gala

Jo in hospital

Jo and her dad Omar at the Polar Express with other Kids Cancer Care families

Jo takes on the Kids Cancer Care Cycle Challenge

Jo and other teen leaders wrap up a year of TLP with a BBQ event