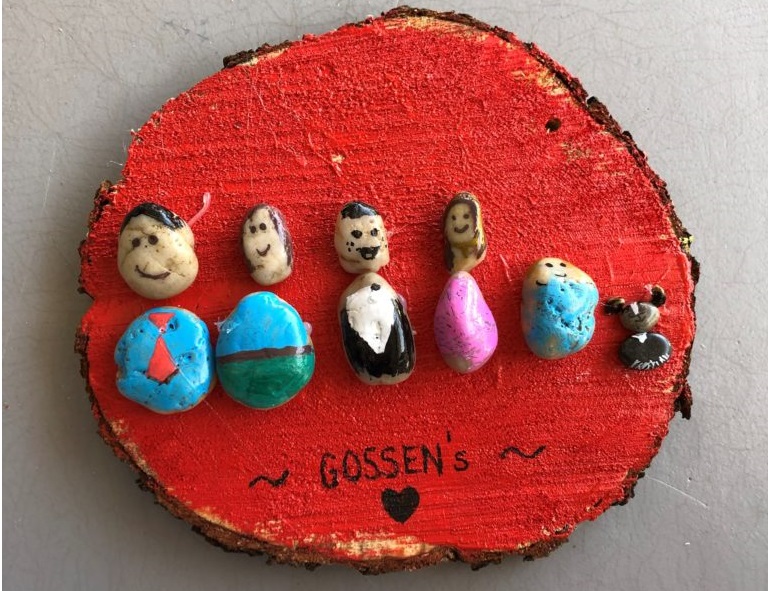 The Gossen Family and the magic of camp
In 2017, Ciara and Chris Gossen were 'floored' when their sweet little boy Jude was diagnosed with acute lymphocytic leukemia (ALL) at the tender age of three. In a heartbeat, their world was turned upside down, including the world of Jude's sister Aoife, age 6, and brother Joaquin, age 10.
The family was soon introduced to Kids Cancer Care and discovered that our programs are open to every member of the family, including our camp programs at Camp Kindle.
Camp Kindle is a magical place nestled in the beautiful foothills of the Canadian Rockies. Kids are everywhere – playing, laughing and running. You look a little closer and notice kids without hair, kids in wheelchairs or wearing prosthetics and others helping a friend. They're having fun with each other, enjoying one of the best weeks of their young lives. This is a place where mental and physical limitations become gateways of possibility, where empathy is celebrated and understanding is the norm. For siblings, parents, children on treatment and children off treatment.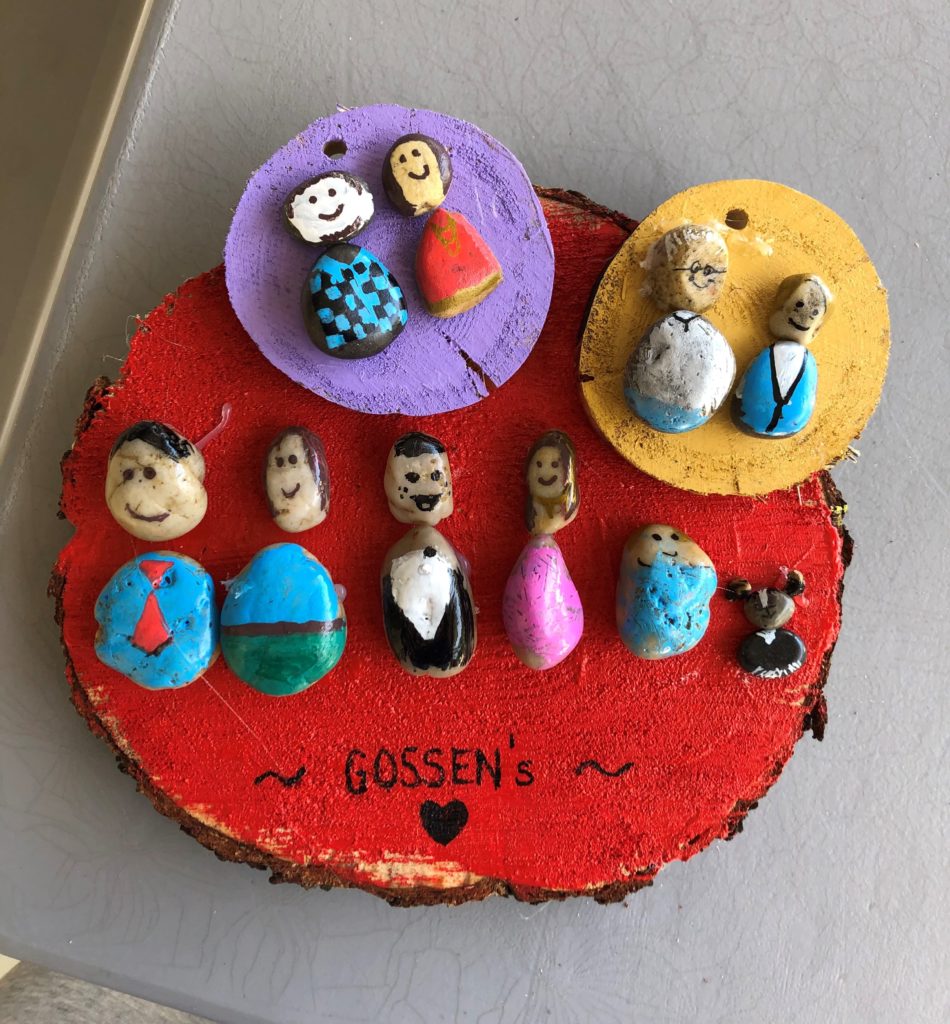 Together, the entire Gossen family first experienced Camp Kindle through our Family Camp program in June 2018. They enjoyed a relaxing weekend family getaway with the chance to make connections with other families in similar circumstances. They were amazed at the beauty of Camp Kindle and the multitude of activities it offered.
The following summer, Ciara arranged for Joaquin and Aoife to spend an amazing week at Camp Kindle's summer camp. Although Jude was still too young to go to camp that year, it gave Chris and Ciara the opportunity to focus their attention solely on Jude for a whole week. And it started Joaquin on a path of healing.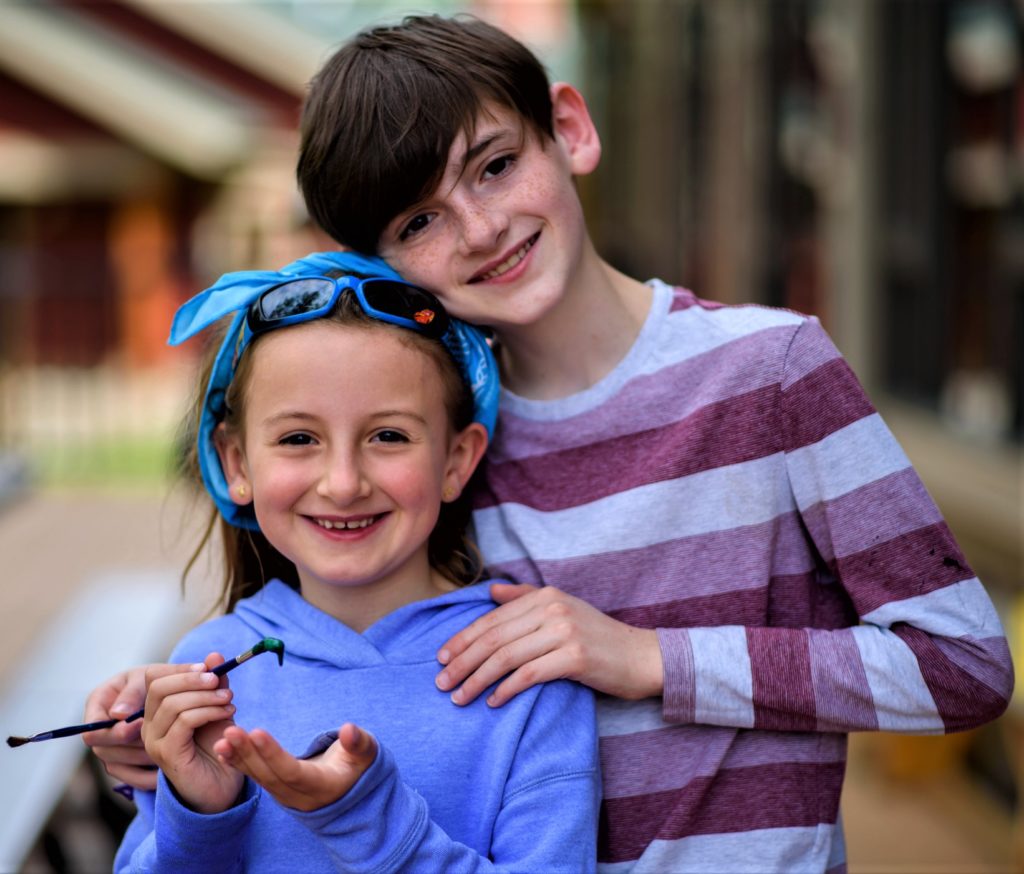 Before camp, "Joaquin was an anxious child who was reluctant to attend," says Ciara. Thankfully, the Gossen's experience at Family Camp helped reassure them that Joaquin would be safe and in good hands. "He absolutely loves and adores his little brother Jude and worries about Jude's needs when he isn't by his side." Understanding Joaquin's anxieties, Kids Cancer Care partnered him with a fellow camper and peer guide during camp who regularly checked in with him to ensure he was feeling okay and that his own needs were being met.
For a tween who previously struggled with peer issues, Joaquin surprised his parents by not only thriving at camp, but also making deep connections with two new friends. Both friends were in remission from cancer and he remains in touch with them today. Ciara believes that these new relationships "provided Joaquin with hope." He saw with his own eyes "that remission is possible and that there can be light at the end of the tunnel for his brother Jude. This experience helped build up Joaquin's resilience" and being surrounded by kids at camp who were experiencing similar journeys helped, "normalize Joaquin's situation."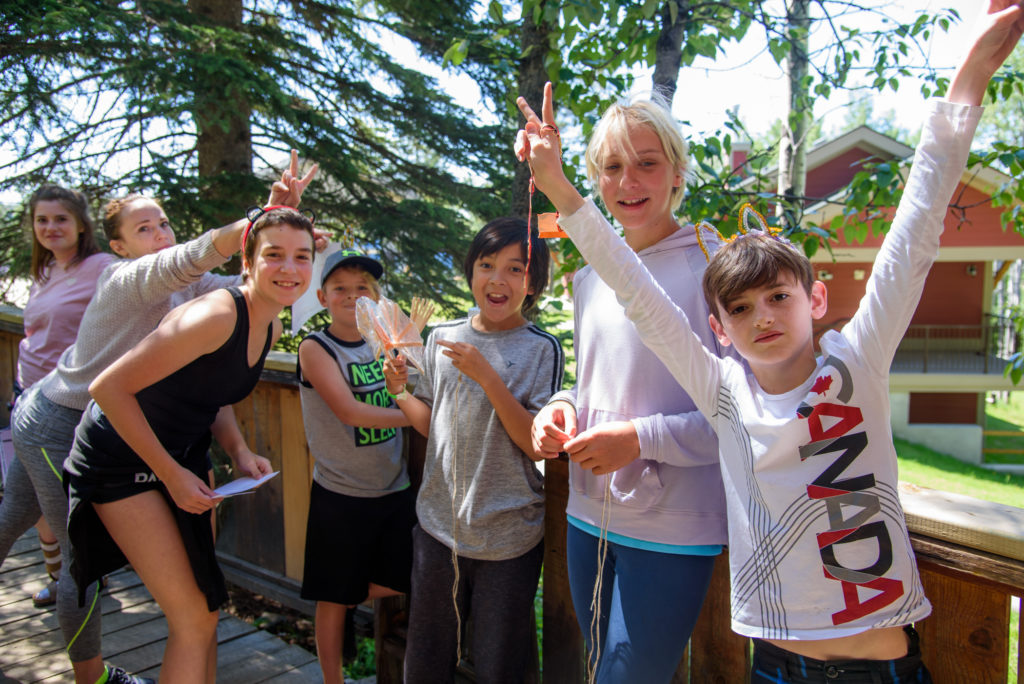 When asked today, Joaquin says his favourite thing about camp is "the companionship I received from kids who were going through the same thing." And the worst thing about camp is, "having to say goodbye to my friends."
Aoife's summer camp experience was equally great but in a different way. Aoife's focus at camp was gaining independence and enjoying the simple pleasures of camp activities: singing songs around the campfire while making s'mores, swimming in the pool and participating in crafts such as painting.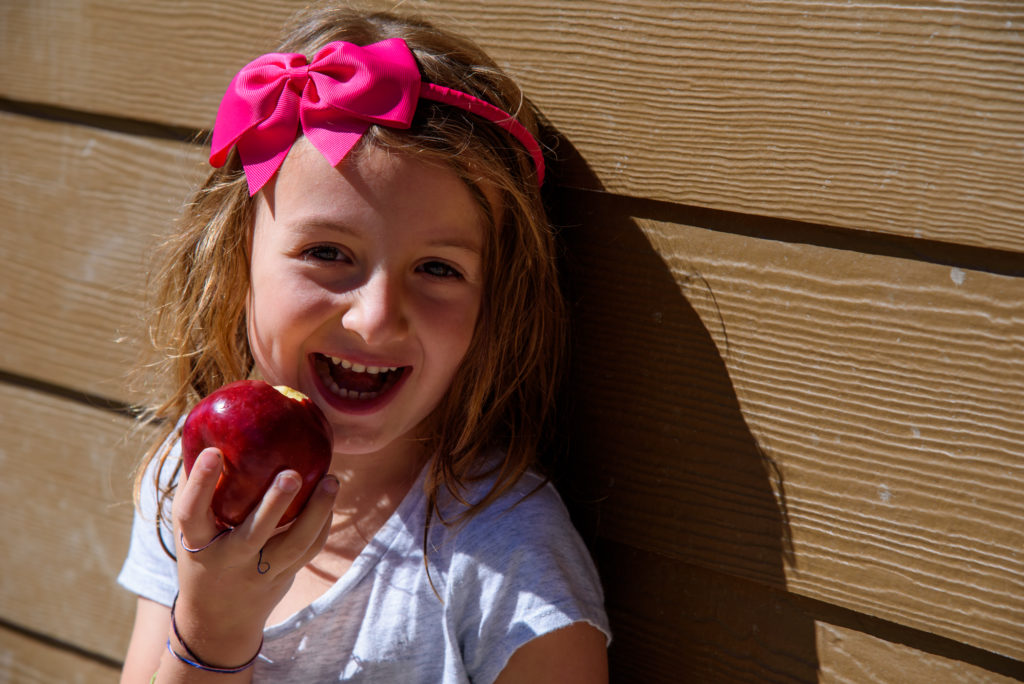 Ciara recalls that as the school bus pulled up upon returning from camp, Aoife yelled through the window at her, "I didn't miss you at all!"
Camp Kindle is a special experience for every child because it is an intentional summer camp. We use activities and equipment such as our climbing wall, zipline and giant swing as tools to encourage teamwork, cooperation and caring among the kids. Kids develop life skills through cooperation and competition and build resilience by facing their fears and showing each other empathy and understanding. A challenge by choice philosophy informs our activities. We try to gently push kids outside of their comfort zone in encouraging and positive ways, so they learn to challenge themselves. And kids often accomplish things they otherwise thought impossible, which increases their self confidence and self-esteem.
Each child arrives at Camp Kindle with their own unique experience of cancer. And what they take from camp is just as unique. Camp helps to strengthen the body, mind and spirit. It offers kids affected by cancer an opportunity to be with their peers who completely accept them as they are- NG tubes, prosthetic limbs, surgery scars and all. Thanks to our incredible donors, sponsors and partners, kids are given a chance to build friendships with kids who are experiencing similar situations. They understand one another and bond over their similarities and their differences. They gain confidence in themselves and learn important life lessons. They leave camp with a newfound sense of belonging and hope.
Camp provided Joaquin and Aoife with their own adventures where, for one week, they could focus entirely on themselves. Both Joaquin and Aoife can't wait to attend Camp Kindle's summer camp again once it can reopen safely.
And Jude is now in remission. He is 7 years old and is making great strides in Grade 1. He is catching up on milestones. Even though kids' camps are on hold due to COVID-19, Jude and his family experienced a magical private 3-day getaway at Camp Kindle's COVID-19 compliant Glamp Kindle program this past March. It offered each of them the best of Camp Kindle — rest, adventure and new opportunities.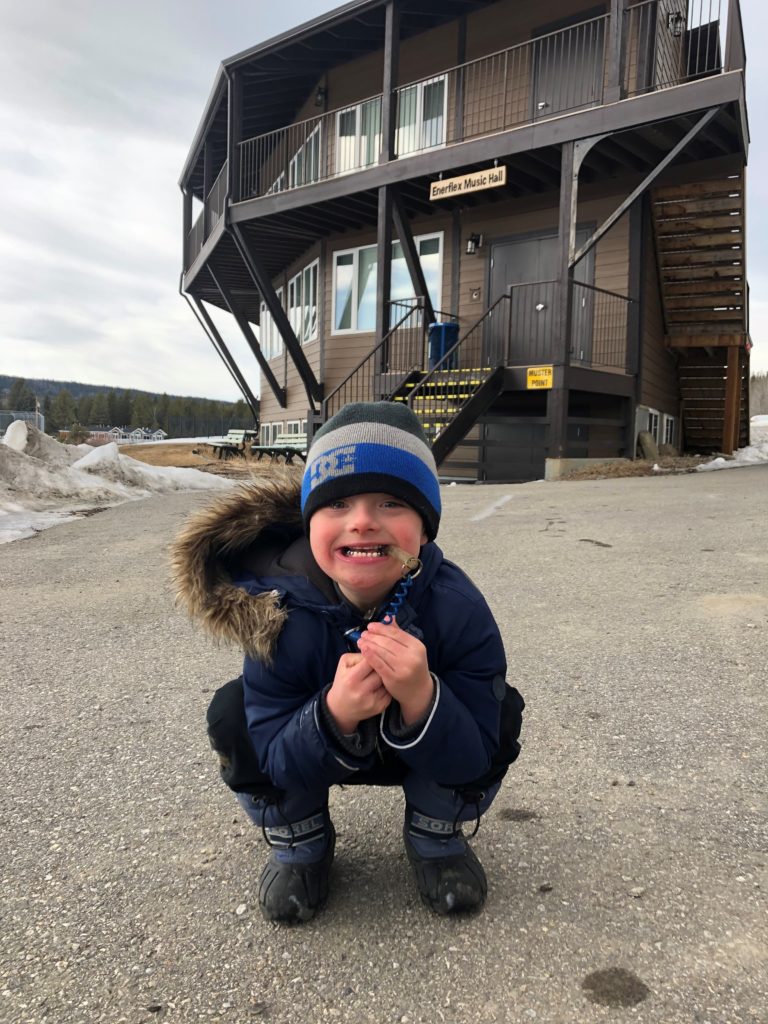 Ciara says that, "there's not enough words to express our gratitude" to Kids Cancer Care. Her family, "feels very lucky in spite of it all."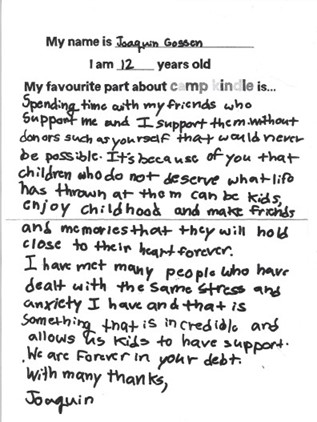 At 12 years old, mature beyond his years, Joaquin wrote such an impactful thank you card. To our donors and supporters, it gives you some insight into the truly deep impact your gifts have on the families and children we serve.
COVID has put a temporary hold on Camp Kindle's traditional summer camp programs but not on the needs of our kids and families. Kids Cancer Care has adapted to continue bringing respite and joy to families at Camp Kindle. We've pivoted to single family weekend getaways and outdoor family camp days.
You can help kids like Jude, Joaquin and Aoife survive and thrive with a donation today.
Aoife and Joaquin at Camp Kindle

Joaquin at Camp Kindle

Joaquin and a friend at camp

Aoife at Camp Kindle

Aoife and Joaquin at Camp Kindle

Jenga at Glamp Kindle