A Breath of Fresh Air for Ava
"My daughter Ava was a very active twelve-year-old from St. Albert when she was diagnosed with osteosarcoma in March of 2017 in her right leg. Within days of diagnosis Ava was at the Stollery Hospital and we were given the devastating news that it had moved to both of her lungs.
It's been a long journey for Ava. Since her diagnosis, she has been through a 29-week chemotherapy treatment plan, had a major leg surgery with a knee replacement, and a double lung surgery, plus two other lung surgeries to remove little tumours.
Ava was doing well in May of 2019 when we went for some routine maintenance scans. It was at these routine scans that we got the worst possible news….. a brand new tumor had developed on Ava's left wrist. Just when we thought we were past this. It was heartbreaking to be told she would undergo another major surgery to remove the tumor and salvage her hand, plus six more months of chemotherapy. Now at age 14, we knew how hard it would be for our teenage girl to go through hair loss all over again. And on top of this all, Ava's rehabilitation on her right knee replacement has been difficult. She has limited mobility and has undergone two more minor surgeries to attempt to get the knee moving better. The most recent surgery was August 20th of this year and now she is working hard at physiotherapy.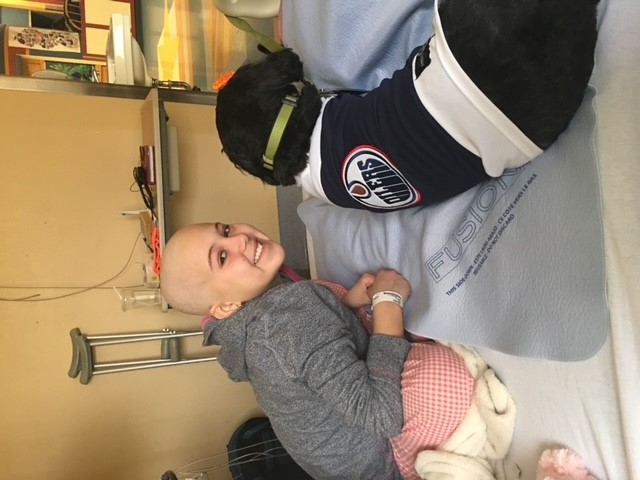 Our family has come to the realisation that Ava's journey will truly never be over. First and foremost, there will always be maintenance scans for the rest of her life, and the anxiety that comes around the results.
However, the one positive thing to come from all of this is Camp Kindle and Kids Cancer Care. Kids Cancer Care's camp programs are open to families across Alberta. And we are so grateful for them.
One of Ava's biggest highlights of the year is attending Camp Kindle with Kids Cancer Care each year. This is the one place where her mobility and giant scar running down her leg are not questioned and all the activities can be modified for her. Last year she was at Camp Kindle just six weeks after her major wrist surgery! I couldn't believe she was able to zip line, because the staff and counsellors were able to modify it for her and make sure she could accomplish her zip lining goal!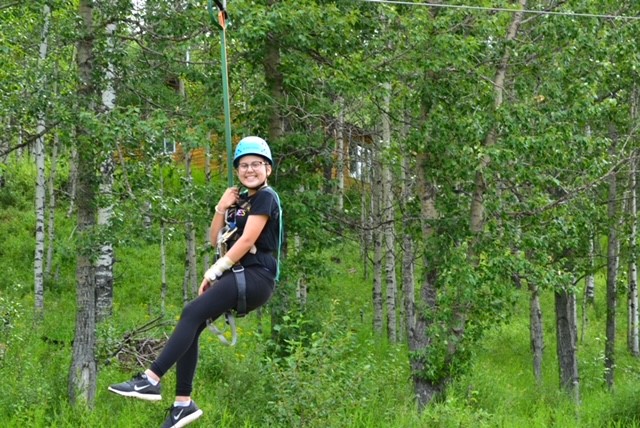 Not only does Ava get to enjoy camp, but her four siblings get to attend with her which makes her so happy. Once Ava became a teen she was able to attend Teen Camp at Camp Kindle too. She just loves that time with the friends she has made over the years.
I know camp is limited right now due to COVID-19, but when it's safe to do so Ava looks forward to participating in some leadership camps in the coming summers. She has also told me she wants to give back to Camp Kindle as a counselor when she is 18.
Thank you to everyone who supports Kids Cancer Care and Camp Kindle. The lifelong friendships my children have made, and support provided to our family are truly priceless."
– Melissa, Ava's mom