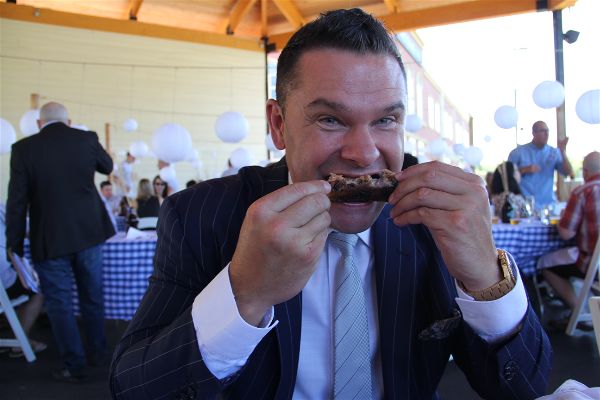 Barley & Smoke: the taste event of the year
What's better than a 20-hour slow-smoked brisket slider on a barley bun? A 20-hour slow-smoked brisket slider paired with the perfect lager. Nothing beats this combo — except for more ribs and sliders paired with more craft beer. Throw in sunshine and some live indie blues and you have the makings of a perfect summer day. This is Barley & Smoke: Grillin' for a Cure, a fundraising event for children with cancer that brought together Calgary's top 10 chefs and brew masters for the taste event of the year.
Local businessman Carlos Soares is the man behind the vision for Barley & Smoke. He recalls the time he was diagnosed with cancer as a young man, walking into the cancer clinic with his father — his dad's arm around his shoulder. Now Carlos is the father and he finds it difficult to even imagine a similar scenario with one of his kids. It's just too painful too entertain. That's why Carlos decided to organize Barley & Smoke with 100 per cent of proceeds going to Kids Cancer Care.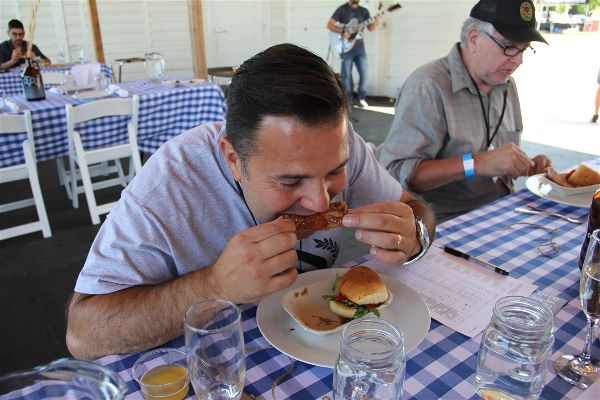 "Helping kids battle cancer is very close to my heart," says Carlos Soares, founder and president of Divine Flooring and a Platinum sponsor for Barley & Smoke. "I suffered from advanced cancer as a young adult and know first-hand the struggle and the challenges. I was able to overcome it and I don't want any child to have to go through what I endured."
Barley & Smoke was his answer.
For the cost of a $50 ticket, guests were free to sample 10 unique BBQ and beer pairings. A panel of celebrity judges selected the winners. While all the BBQ fare and boutique beer were more than delicious, the contest came down to four winners: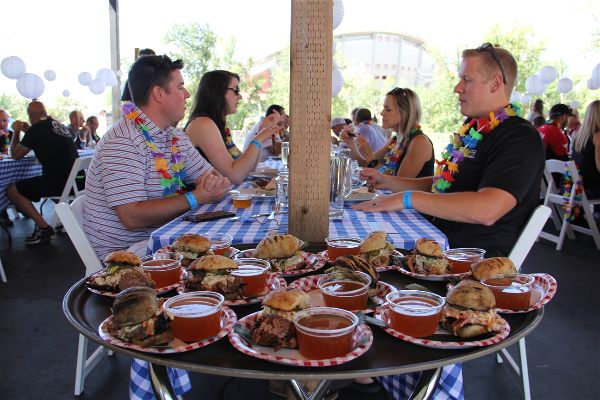 On display at the event, were five boutique reading forts, designed and built by individuals from the home building industry. This is where the guests could cast their votes. The forts were named after zodiac signs to evoke a starry night at Camp Kindle in the foothills. The crowd favourite was the Pisces Fort by LeAnne Bunnell Interiors and Unique Projects, who took the Best Fort prize.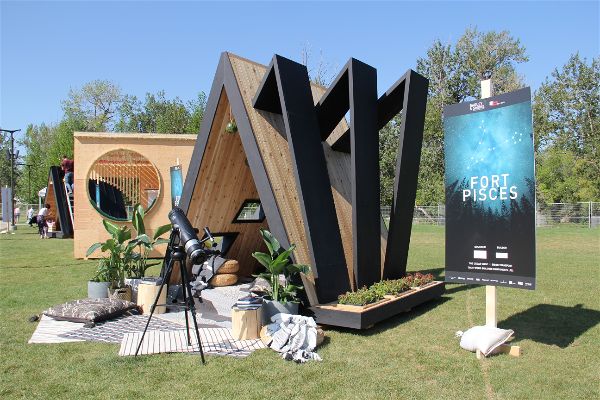 With 550 guests in attendance and generous sponsorships from the Calgary restaurant, craft beer, home building, financial and legal industries, Barley & Smoke raised $55,700 for Kids Cancer Care. Factor in the extra $60,000 donated in labour and material costs for the reading forts and the total value tops $115,700.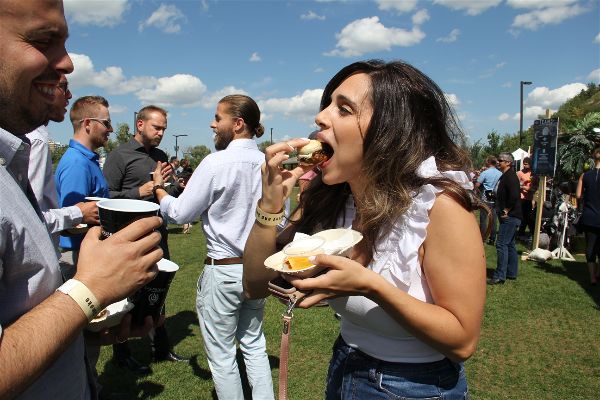 "The generosity of spirit displayed by these sponsors feels like a miracle right now during this economic downturn," says Christine McIver, founder and chief executive officer of Kids Cancer Care. "Times have been tough for everyone in this city and the way these industry leaders have pulled together to make this event happen exudes that can-do attitude that Calgary is famous for. It's so refreshing right now and it couldn't have come at a better time. We deeply appreciate it."

Funds raised at Barley & Smoke will go to Kids Cancer Care's programs designed to help families during their childhood cancer journey.

On behalf of the children and families we serve, Kids Cancer Care extends a heartfelt thanks to the following companies that gave their time, talents and treasure to make the first annual Barley & Smoke a success.
BREWERIES
RESTAURANTS
SPONSORS
Eighty-Eight
Brewing
Company
Booker's
BBQ Grill
and Crab
Shack
Calbridge
Homes
Banded Peak
Brewing
Cluck 'n
Cleaver
Calgary Harley- Davidson
Born Colorado
Brewing
Jane Bond
BBQ
RockCreek
Builders
Cabin Brewing
Company
Nicole
Gourmet
Divine Flooring
Cold Garden
Beverage
Company
Paddy's
Barbecue &
Brewery
Centura
Legend 7
Brewing Co
SAIT –
Culinary
Campus
Shaw Industries
Group Inc.
The Establishment Brewing Co.
Legend 7
Brewing
TD Canada Trust
Paddy's
Barbeque &
Brewery
Soul
Kitchen
BBQ Co.
Ames Tile & StoneLtd.
Trolley 5
Trolley 5
Broadview Homes
Prairie Dog
Brewing
Prairie Dog Brewing
Enterprise Fleet
Rogers Insurance
Simple Spaces/
Home Solutions
Tierra Sol
Dal-Tile
Hopewell
Residential
Excel Homes
Canyon
Plumbing
Kingswood
Cabinets
Sub-Zero,
Wolf & Cove
Masuch Law
Barley & Smoke tickets go on sale in the spring.
View the Barley & Smoke video here.