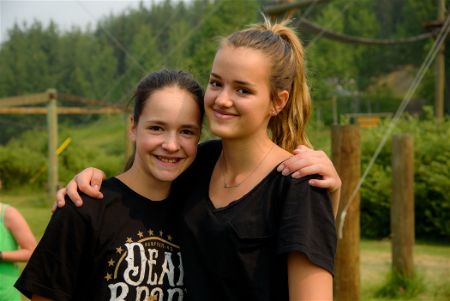 Cancer may have started the fight, but I'm finishing it!
Hi, I'm Ryane. I know I may look like a normal, active 15-year-old, but I am not.
When I was only three years old I was diagnosed with Wilms tumor — that's a type of kidney cancer. My mom had started noticing about seven or eight weeks earlier that something was wrong. I had stopped eating and was lying on the couch all the time. We had been to the hospital nine times during those seven to eight weeks. By the time I was diagnosed, I had dropped down to 30 pounds. For a point of reference, I weighed 26 pounds on my first birthday. Everyone knew there was something wrong, but we never expected cancer. When we received the diagnoses, my family was in disbelief. A three-year-old child doesn't just get cancer.
The next day, I was put through a battery of tests and admitted into the hospital. I don't remember everything, but one of the things I do remember was getting an IV. It took both my parents and two nurses to hold me down. By the time it was done, EVERYONE in the room was crying. They had given me the IV for an MRI, instead of sedating me. My mom and another nurse held my hand while singing, "You are my sunshine," to calm me down during the MRI.
My mom remembers it was a Wednesday night when we first encountered Kids Cancer Care. Their volunteers were doing a Pizza Night on the oncology unit. We didn't know we would have to stay so long at the hospital, so my dad had gone home to get my pajamas and my Teddy blanket. I was sleeping in the room and one of the volunteers offered to stay with me, so my mom could go and grab dinner. Mom refused to leave me alone for a second.
We stayed in hospital for a little over a month. During that time, Kids Cancer Care volunteers came in and played games with me because I couldn't have visitors. Believe it or not, I was one of the lucky ones. I had nine rounds of radiation and 10 months of constant chemotherapy. Our life changed drastically over those months. My parents and I were constantly together, because I wasn't allowed to go anywhere. Being exposed to other diseases or germs can be life-threatening for a child on cancer treatment. I had lost almost all my hair and I probably looked like a baby orangutan, but I refused to let my mom shave my head. I said, "Mom, what princess doesn't have hair?"
The following spring I was excited to go to our first ever Family Camp with Kids Cancer Care. In the parking lot of camp, I met my best friend Maddie. We became instant best friends and were like two peas in a pod. At nighttime, we talked through a little hole in the wall and kept our parents up all night long. Maddie and I are still great friends today and we continue to go to Camp Kindle together every summer. Thanks to people like you, this summer is my 11th year of going to Camp Kindle.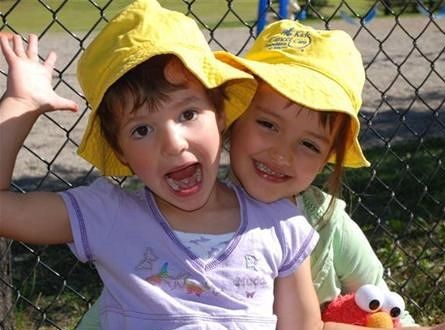 Because I was so young, the cancer treatments interfered with my growth and development. The chemotherapy caused the wall of my left ventricle to thin. This caused a serious heart condition.
I also have a pretty serious learning disability. My mom started noticing this when I was in grade three. We used to read together at night before bed. What my mom didn't know was that I was reading only by memory. When we started a new book, she could see that I didn't actually have the skills to read and that I was just memorizing it. That's when I went for testing and was later diagnosed with a learning disability. I was in grade three and the test showed that I was at a kindergarten level in math and a grade one level in reading. My mental processing speed is also a lot slower. These are some of the classic learning issues of many childhood cancer survivors. While I was in the room doing the testing, my mom was sharing her concerns with the counsellor. The counsellor looked at my mom and said,"You don't really think she'll ever graduate, do you?" My mom stood up and, without a word, left the room. My mom says, "We didn't fight all that time to give you a future, just to give up on your future now."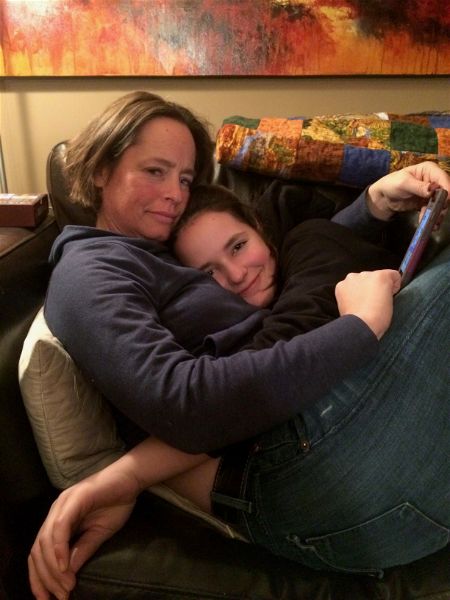 I've been facing these kinds of situations my whole life. In grade six, when I told my gym teacher I couldn't participate in wrestling, she didn't believe me. She insisted I join in. My mom had to come in with a two-page letter, detailing my medical history. This finally convinced my teacher that participating in contact sports could be life-threatening for me. I honestly don't think my teacher was being mean. She just didn't understand.
I now go to a school for kids with learning disabilities. There's more testing to be done, but my parents just can't afford it. It cost a lot to go to Foothills Academy — over $15,000 a year. But it is helping. We've learned that I need a lot of repetition to grasp a concept. It's a lot of hard work and I stay after school every day for homework help. I'm also on the waiting list for a tutor with Kids Cancer Care and I'm sure that will help too.
I'm 11 years off treatment and considered cancer-free, but I live with the side effects of cancer every single day. I still go for regular Echo tests and ECGs for my heart. I also go for regular follow-up at the Long-Term Survival Clinic. Like 75 per cent of childhood cancer survivors, I will live with these conditions the rest of my life. These conditions grow worse with age and without any apparent plateau.
My cancer doesn't just affect me. It affects my parents as well. My mom has been diagnosed with PTSD. She no longer works full-time because she wants to be there for me. My dad works two jobs — as a carpenter and firefighter — to make ends meet.
Cancer has had a big impact on all our lives, but that doesn't keep me from doing the things I love and enjoy. One of the things I love doing is going to camp every summer. The best part of camp is that everyone understands. Everyone knows what cancer is without having to explain a thing. If there is a kid who is bald, or missing a limb, or someone with a feeding tube, it doesn't really phase anyone. We all just get it. We've all been there. There is complete acceptance and you're just free to be yourself.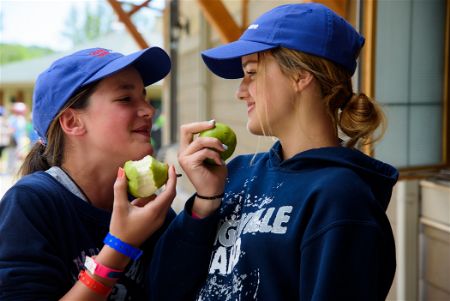 Another thing I love doing is the Teen Leadership Program through Kids Cancer Care. This year, I helped raise $54,000 so the teens could do a service trip to Mexico. While there, we visited a children's cancer center, a shelter, a hospital with kids on treatment and helped out with a construction project. At home, in Calgary, we volunteer at the Ronald the McDonald House and at Kids Cancer Care programs and events.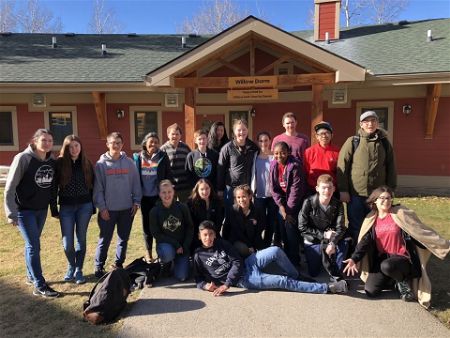 I have also volunteered as a Kid Coach for the High Hopes Challenge. This year, I am Kids Cancer Care's spokeskid and I am looking forward to sharing my story with people like you from across Alberta. My hope is to raise more awareness about this disease to inspire people like you to get involved to help kids like me and their families.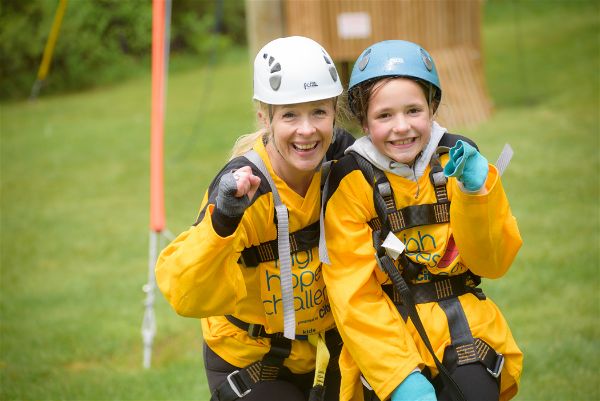 Helping kids with cancer helps me to make sense of my own cancer and it gives me hope for all of us. The motto I live by is: "Cancer may have started the fight, but I'm finishing it!" Thank you. It's people like you that help me to live by this motto.
~ Ryane Nethery
My photo album