Your gifts helped build an innovative research space that is pushing the bounds of laboratory design and scientific collaboration
It took leadership and a few design risks, but pediatric cancer researchers in Calgary now have a modern, open-concept collaborative research space to call home — thanks to you.
The new laboratory space provides the perfect environment for researchers, grad students and postdoctoral scholars to investigate the biology of childhood cancer and blood disorders.
Challenging how we think about lab design: modifiable workspace 
Guided by her vision for a transformative lab, Dr. Jennifer Chan, the Kids Cancer Care Chair in Pediatric Cancer Research, worked with IBI Group Calgary and the University of Calgary Facilities team of architects and planners to push boundaries and challenge traditional notions of laboratory design.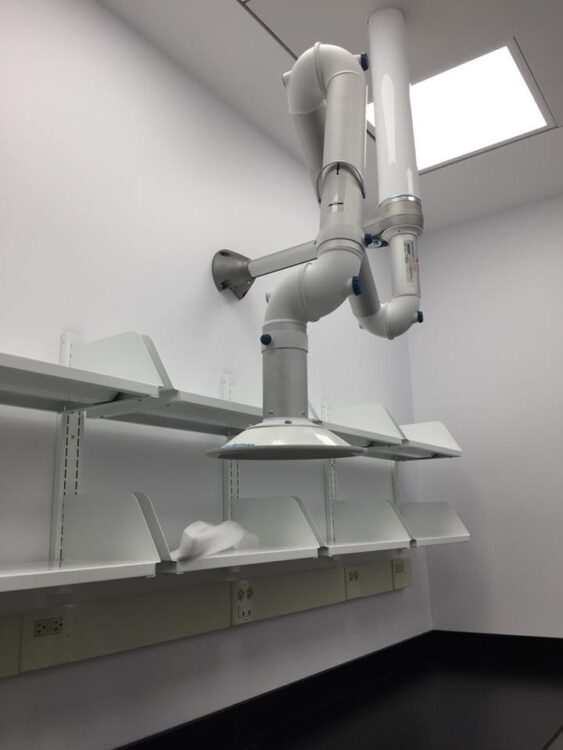 The result is an open-concept lab with shared workspaces equipped with fully configurable benches, specialized research rooms, student workspaces accessible through sliding glass doors and glass-walled supervisor offices along the outer edges to create an unbroken sight line across the facility.
"Our new space is very different than any other on campus," says Chan. "The lab design allows for easy reconfiguration to accommodate future technology or new equipment — it's like Lego. That's the beauty of it. We're working as we intended in a modifiable space. Although complete future-proofing is a challenge, we can still anticipate that change will happen."
Jane Ferrabee, the U of C architect, and the U of C Facilities team that designed and built the space pushed themselves to think about their standards more critically to provide a space that allows researchers to work more efficiently and collaboratively.
"We saw this as an opportunity to explore innovation and go to new places in lab design," says Ferrabee. "It challenged everyone involved — from electrical, IT and lighting to the lock shop and furniture — to think differently about the way we do things."
Lab design fosters environment for improved teaching and learning
With the new research facility, Chan saw an opportunity to create an improved team environment, to cultivate new ways of teaching and learning in the lab and to strengthen the connection between medicine and basic science.
"We're changing the culture of how we work — any time there's a change, there's an opportunity to improve the work culture," says Chan. "We're promoting the culture of the group with our decisions."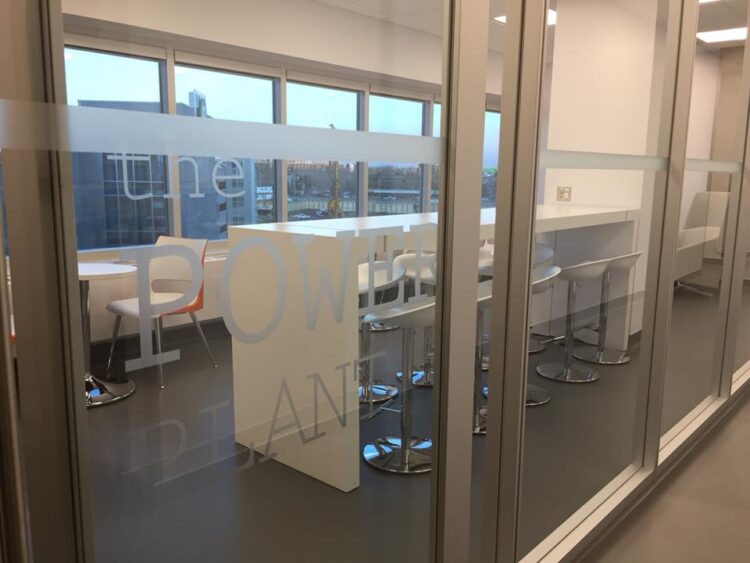 Chan explains how the new lab set-up fosters collaboration: With the old lab space, it was like "sitting at a bar, facing forward with your food in front of you — you're in your own compartment. This new approach is like a dinner setting, where everyone is facing each other with food in the middle, and everyone is communicating and collaborating around the table. We took our then-current notion of open concept and looped it into a circle."
With private spaces on the outer edge, common spaces in the middle and sliding glass doors connecting everything together, students can get their work done in the quiet workspaces, while still keeping an eye on what's happening in the lab. This spatial layering means students are close to their group, their work and their supervisors' offices, allowing for close-knit interactions and mentorship between student and supervisor. The set-up also facilitates passive supervision, which is important for safety and productivity.
"It builds a sense of community," says Chan. "You see someone working and it inspires and motivates you to work."
Jennifer Chan, MD, is an associate professor in the departments of Pathology and Laboratory Medicine, Oncology and Clinical Neurosciences at the Cumming School of Medicine. She is the Kids Cancer Care Chair in Pediatric Cancer Research, a member of the Terry Fox PROFYLE initiative, Alberta Children's Hospital Research Institute, the Arnie Charbonneau Cancer Institute and the Hotchkiss Brain Institute.
The new research space was made possible by generous donations from you through the Alberta Children's Hospital Foundation, Kids Cancer Care Foundation of Alberta and the Alberta Cancer Foundation.
— Revised with permission from the University of Calgary