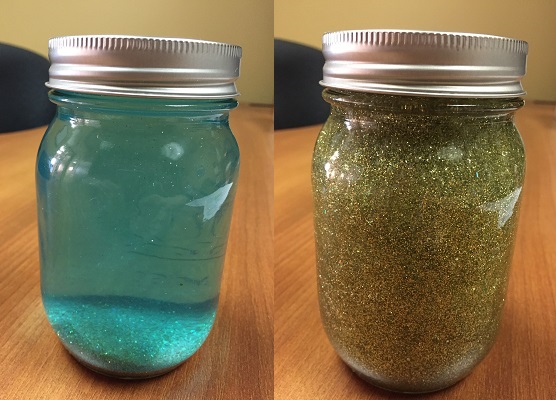 It's that time of year where you might be feeling overwhelmed or anxious and this is the craft for you – and it's not just for kids!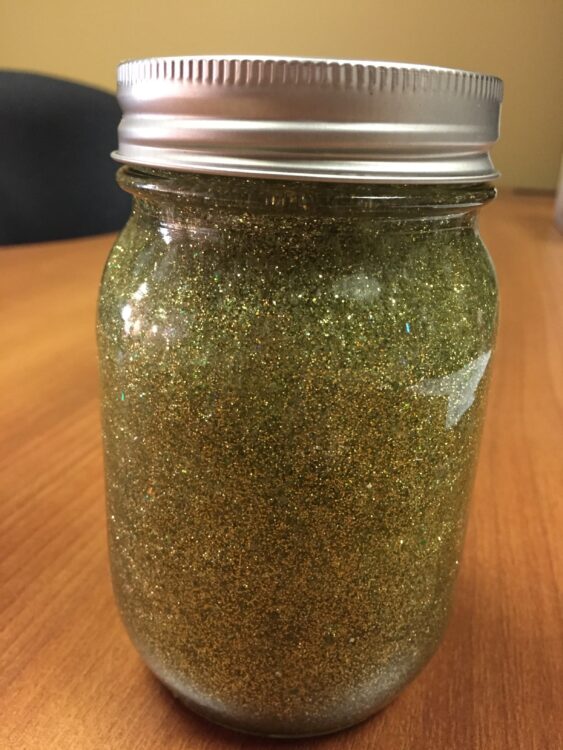 Some computer problems in the Kids Cancer Care office inspired a few staff to make some calm down jars and remember that sometimes you need to just take a step back, breath, and watch the glitter swirl! (Our accounting department may or may not be holding my calm down jar hostage right now…)
And of course, this is also a great craft for kids who need an opportunity to calm down. Some parents use these at a "time out jar" where kids need to sit in one spot with the jar until all the glitter has fallen to the bottom. (This requires a little more measuring in the creation process because too much glue could leave these kids sitting for hours…).
So what is a Calm Down Jar you ask? Simply put… it's a jar full of glitter!
There are many ways to make calm down jars; and lots of variations in materials. For older kids, or adults, it's fun to make them in glass mason jars. For little kids, it's better to use plastic water bottles and then seal it up with gorilla glue and duct tape.
Glitter warning! You will get glitter everywhere in the process of this craft! But let's be real, that's part of the fun!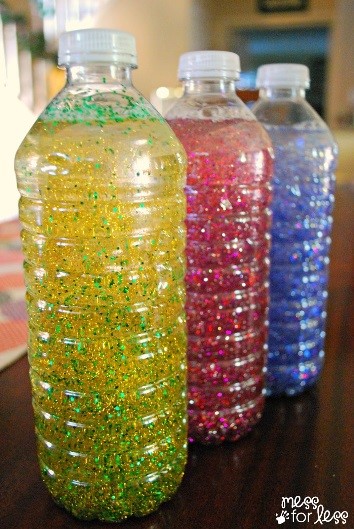 Supplies:
Water bottle or a glass mason jar
Warm water
Glitter glue (Elmer's Galatic glue is my favourite)
Dry glitter
Super glue (to seal the bottle/jar)
Instructions:
Remove label from water bottle
Fill with ¾ warm water
Pour in glitter and glitter glue and shake it up really good (it could take a while for all the glue to separate, so just keep shaking!)
Fill remaining space with water
Seal it with super glue or hot glue gun
Modifications: Make it an "I Spy" activity and have the kids record all the extra objects they put in. Have them find each of the objects on their list.
– Jenna Schwanke
Certified Child Life Specialist, Outreach Specialist at Kids Cancer Care