hope for children with glioblastoma
With your support, Calgary researchers are investigating an aggressive brain cancer with the hope of slowing – and one day stopping – its fatal progression.
Last year, Lyndsay and Kevin Heaton faced the unimaginable. After a year of aggressive cancer treatments, their daughter Jessica passed away just after her first birthday. Losing Jessica is devastating for the Heaton family, but they are confident her short life will have purpose. When asked if they would consider donating her tumour to medical research, the Heatons knew exactly what that purpose was – to advance glioblastoma research for children like Jessica.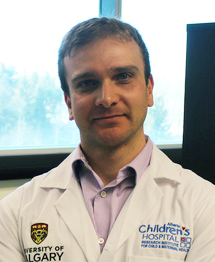 With your support, the Childhood Cancer Research Program has recruited a bright new cancer researcher to Calgary. Dr. Marco Gallo recently joined the Experimental and Applied Therapeutics research effort at the University of Calgary and Alberta Children's Hospital Research Institute, where he is investigating the epigenetics and epigenomics of brain tumours, with a special emphasis on glioblastoma (GBM).
GBM is a highly aggressive cancer that begins in the brain and almost always recurs after treatment. Most GBM patients do not live longer than a year after diagnosis and fewer than five per cent are alive after five years.
Dr. Gallo is hoping to change this.
Studying the DNA structure of GBM cells, Dr. Gallo and his research team have discovered that GBM stem cells have a characteristic way of packaging their DNA. Armed with this knowledge, Dr. Gallo hopes to develop targeted drugs, capable of altering this DNA packaging to minimize, and one day prevent, the chances of relapse.
While their ultimate goal is to eradicate GBM altogether, their immediate goal is to turn GBM into a chronic illness – something that is no longer life-threatening but requires life-long management.
First, they must learn how to keep the cancer from growing and spreading. To do this, Dr. Gallo and his team are studying GBM samples from U of C's Tumour Bank. Generously donated by families who have lost loved ones to glioblastoma, these tumour samples are vital to Dr. Gallo's work. They are accelerating the progress of finding a cure.
"We are so grateful for the families who have made the very emotional decision to donate tumours to support our research," says Dr. Gallo. "We take this responsibility very seriously and we are determined to reduce the number of families who face this diagnosis and provide more options and more hope for the ones who do."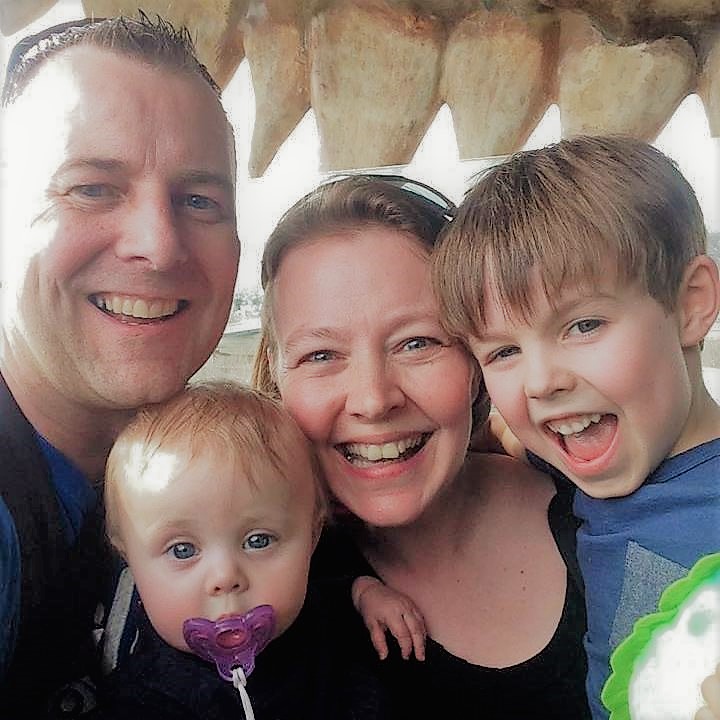 Knowing that researchers are working to help families like their own gives Lyndsay and Kevin hope. "Their fight is our fight and through Jessica and the wonderful researchers who work with her legacy, we're able to have hope that someday other families won't have to experience the loss of their children," says Lyndsay. "This work very much helps keep our hope alive and underscores for us that Jessica's life was so incredibly special and meaningful."
Thank you for keeping hope alive 
Adapted with permission from the Alberta Children's Hospital Foundation.