When CANA partnered with Kids Cancer Care to celebrate its 75th anniversary year, they knew their employees would jump in to raise funds and meet their $75,000 fundraising goal. What they didn't know was that even the children of CANA would get involved.
CANA launched its 75 for 75 fundraising campaign in December 2016 and within months the kids of CANA employees were already rolling up their sleeves to help. They sold firewood, held bake sales and bottle drives. Six-year-old Clayton McLeod even turned his birthday into a fundraising moment, encouraging friends and family to donate to Kids Cancer Care in lieu of birthday gifts through our Give More Birthday program. Clayton raised over $900 for Kids Cancer Care.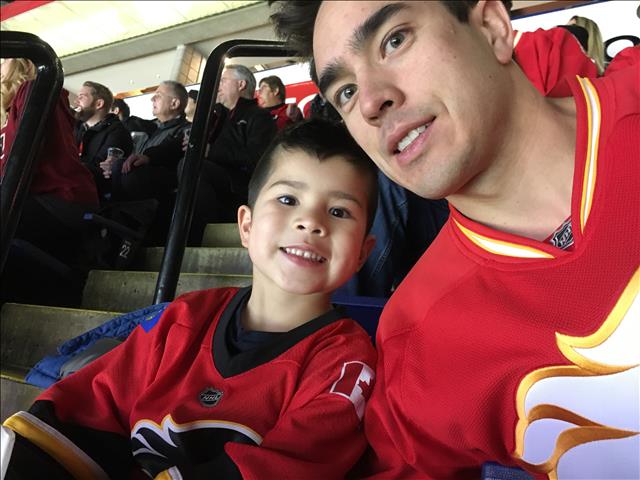 Three-year-old Zoey Van Staalduine also rose to the occasion. "We sold bundles of firewood, collected bottles and cans and made cookies and brownies for a kids bake sale at CANA," says Zoey's mom Christie Simpson of Shepard Development, a CANA Group company. "I wasn't sure if Zoey would understand what we were doing, because she's only three, but I was amazed at her level of understanding, interest and compassion. We had a lot of fun doing our Kids Cancer Care projects on weekends as a family. Zoey was quick to remind us on Saturday morning what we had to get done for Kids Cancer Care each weekend! She was our chief baker, firewood bundler and bottle depot unloader."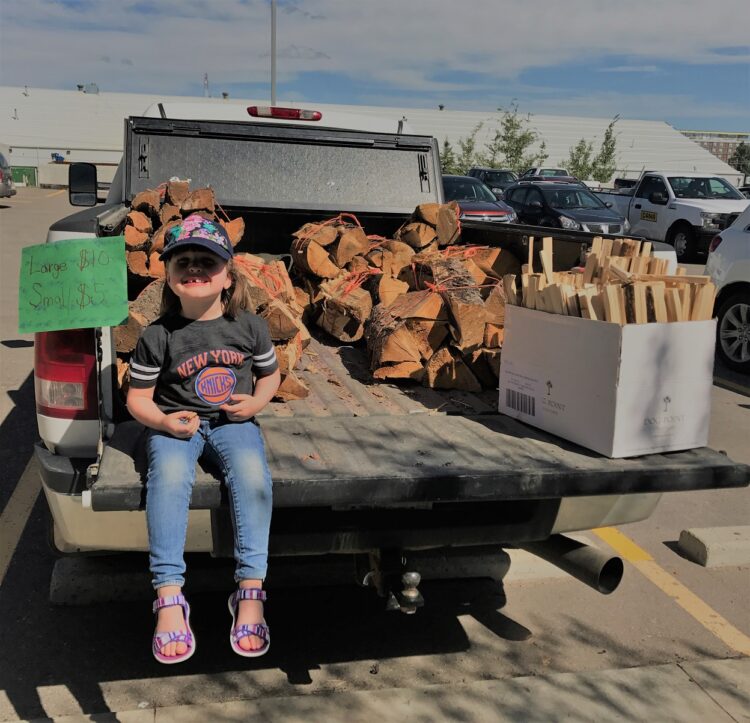 After a full year of fundraising, CANA employees raised $101,704, far surpassing their $75,000 target. CANA employees held bake sales and yard sales, shaved their heads, ran in the Calgary Marathon and sponsored a table at the Dad and Daughter Gala. Their president Fabrizio Carinelli took part in Kids Cancer Care's High Hopes Challenge and finished as the top fundraiser.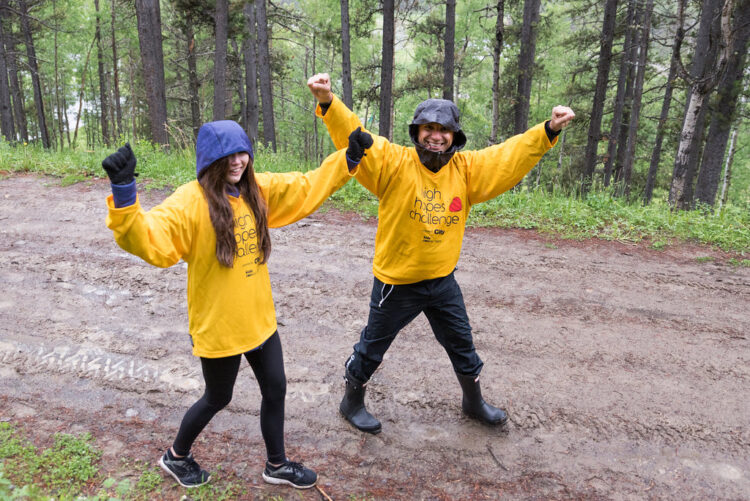 But that's not all. CANA employees and sub-contractors also gave their time, carrying out renovations at Camp Kindle at no cost to the foundation.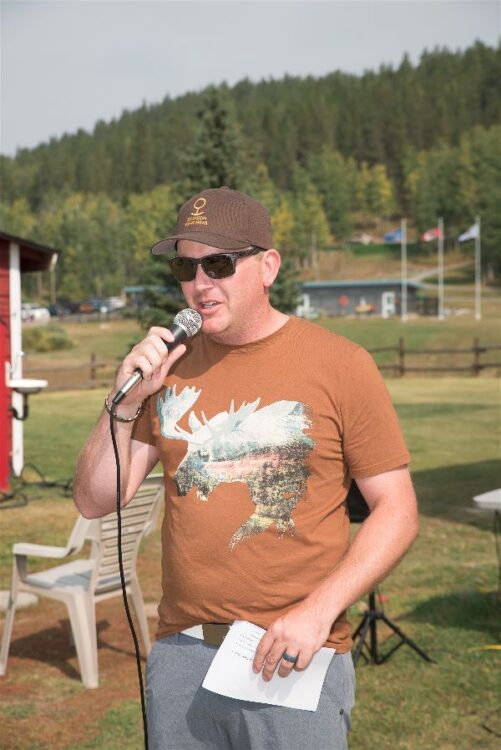 "There is no other place on earth quite like Camp Kindle," says Luke Simpson, Director of Business Development and Marketing at CANA. "When I came to my High Hopes Challenge reunion this year and I got to see the kids at the camp and see the smiles on their faces again, the feeling was magical; I knew right then that this was going to be the charity we worked with for our campaign. I was overwhelmed by the response we got from our clients and sub-trades. Without them none of this would have been possible, so I want to thank all of them for making this campaign the success it was."
There's no doubt, that CANA is creating a culture of giving right from the top. When the company launched the fundraising campaign, John Simpson, Chairman of the Board, Owner and CEO of CANA, promised to match his employees' fundraising efforts dollar for dollar. With Mr. Simpson's generous matching gift, their total contribution to Kids Cancer Care this year is $203,408.
"We are so grateful to everyone at CANA," says Christine McIver, Founder and CEO of Kids Cancer Care. "Each summer, we send about 485 kids to camp and these funds will help send 135 those kids to Camp Kindle next summer. Thank you CANA! Happy 75th Anniversary!"    
---
A YEAR OF GIVING
CANA's 75th Anniversary BBQ – CANA employees, sub-trades and their families experienced the magic of Camp Kindle firsthand during a company BBQ. Photos by Don Molyneaux Photography.
Spruce Meadows – CANA hosted families from the Kids Cancer Care community at their suite at the Spruce Meadows Masters Tournament.
CANA Stampede Event – After months of fundraising, Luke Simpson and Dwayne Dubois of CANA shaved their heads for children with cancer at CANA's annual Stampede party.
High Hopes Challenge – CANA president Fabrizio Marinella took part in Kids Cancer Care's High Hope Challenge and raised more than $20,000, making him the top fundraiser of the 15 corporate leaders who participated. Photos by Brangwyn Jones Photography.