Memories, Milestones and Mulligans: Our Champions Don, Joanne and the Coach
"How lucky I am to have something that makes saying goodbye so hard." – Carol Sobieski and Thomas Meehan, Annie
Founded in 1994 from Christine McIver's basement, the small but mighty organization, caring for families affected by childhood cancer, was finally ready for it's first big move. The year was 1998 and Kids Cancer Care was relocating to a real office.
Like a young adult, moving from Mom's basement to your first real home, you suddenly find yourself with a new amount of space. And you need furniture. And lots of it.
Christine knew exactly what to do. She reached out to friends and local radio hosts Don, Joanne and the Coach. Their morning show was the most heard on Calgary's airwaves. They put out the call. And their supporters and clients furnished the entire Kids Cancer Care office.
"That has always been the essence of Don, Joanne and Coach's partnership and friendship with Kids Cancer Care," Christine, Founder and CEO, says. "No matter the request, whether it was tickets that needed selling or those desks; they have never turned us down."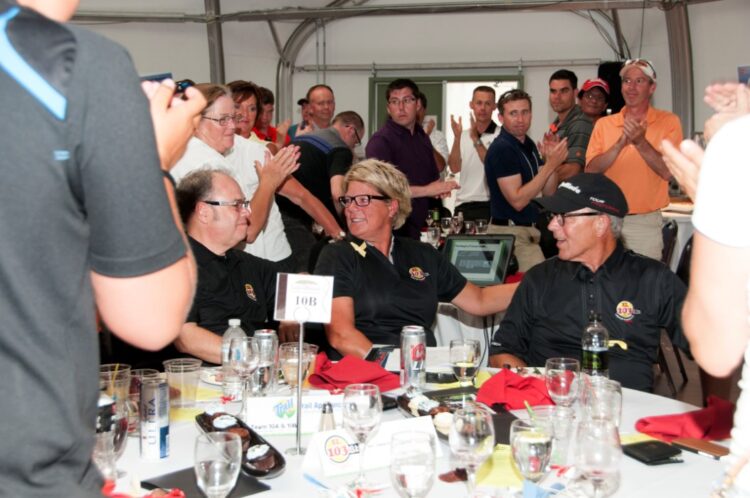 One of Kids Cancer Care's first signature events was the Golf a Kid to Camp tournament. Don, Joanne and the Coach came on board a couple years into the tournament and asked how they could help. Their station and the radio hosts helped take the tournament to the successful event is it today. The Don, Joanne and the Coach Golf a Kid to Camp tournament has raised over $3 million in its 23 years and has sent thousands of children with cancer to camp. This is an unspeakable joy for children with cancer and a precious gift for which they will long be grateful.
After being involved with the tournament for a few years, Joanne took a week of her vacation and volunteered as a one-to-one for a camper who needed additional support.
"She came back from camp and said, 'When I retire, I want to work at Camp Kindle," Christine remembers fondly.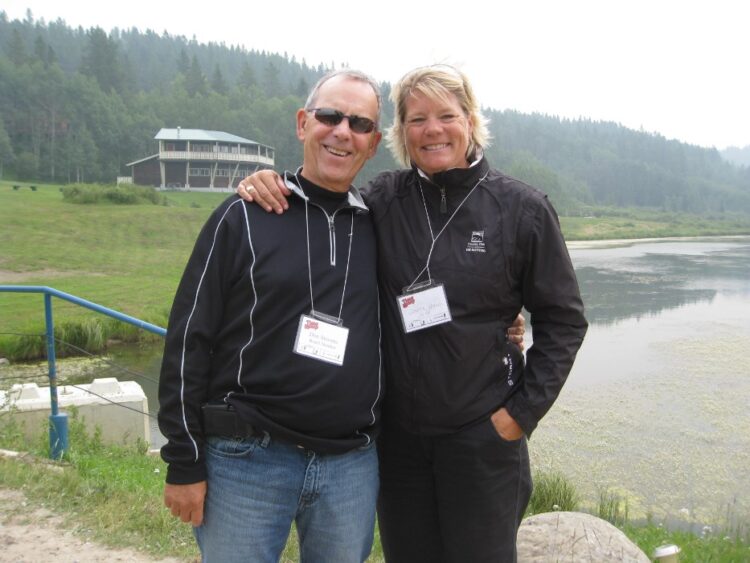 In 2003, the trio shaved their heads to show solidarity and support for children affected by cancer through Kids Cancer Care's largest fundraising initiative, Shave Your Lid for a Kid®. By shaving their heads, they provided much needed moral support for the kids who lose their hair during cancer treatments in a public forum.
Nine years ago, Don Stevens took on an even bigger role at Kids Cancer Care. As a dedicated supporter and a huge part of the tournament sponsorship committee, Don joined the Kids Cancer Care Board of Directors. Since then, his expertise and experience in media has put the spotlight on childhood cancer and given the organization so much awareness in Southern Alberta.
Over the years, the radio hosts and Kids Cancer Care have shared in many milestones. Don, Joanne and the Coach even emceed Christine's 50th birthday celebrations. We were there when the Coach departed Calgary in 2009 when his wife's work took the couple to California. The tournament would go on that year as "The Don and Joanne Golf a Kid to Camp," but the Coach was definitely missed.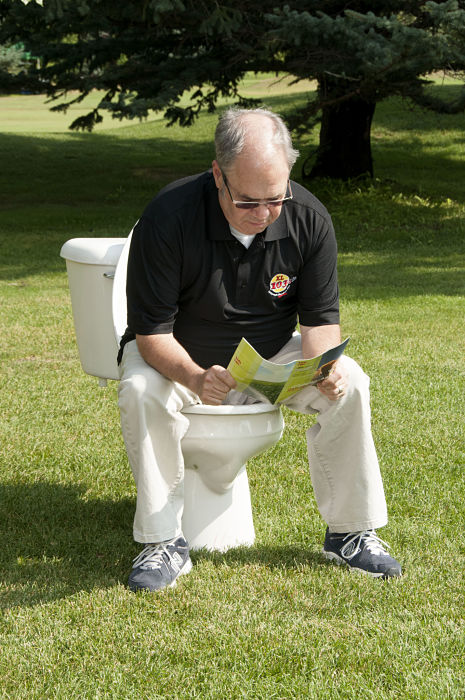 The Coach doesn't golf in the tournament. Instead rides around with Kids Cancer Care's spokeskid, socializing with volunteers and golfers.
"The year Coach returned to Calgary, Trico Homes did a putt-to-win contest where you had to putt into a toilet from one of the showhomes," Kids Cancer Care's Megan Gough shares. "We got the photos back from the event photographer and there was Coach, sitting on the toilet holding an event program. It was awesome."
Coming up this year, we will celebrate another milestone with Don, Joanne and the Coach. The team is retiring from the Calgary airwaves and Don's tenure on our board will come to an end. And 2017 will mark The Final Don, Joanne and the Coach a Kid to Camp tournament. We anticipate a sell-out and one of the best years yet in fundraising.
As she looks back on the relationship between these outstanding Calgarians and Kids Cancer Care, Christine notes, "They have become such advocates of children affected by cancer and their families, and on top of that, such good personal friends. They may be leaving the airwaves, but they will never leave our hearts."
She adds – "Plus, we still have a job for Joanne out at camp."
Thank you to Don Stevens, Joanne Johnson and Jamie Herbison (The Coach) for your dedication to our cause and our community. Enjoy retirement and the greens!
The Final Don, Joanne & the Coach Golf a Kid to Camp is Thursday, August 10th, 2017 at Cottonwood Golf and Country Club.