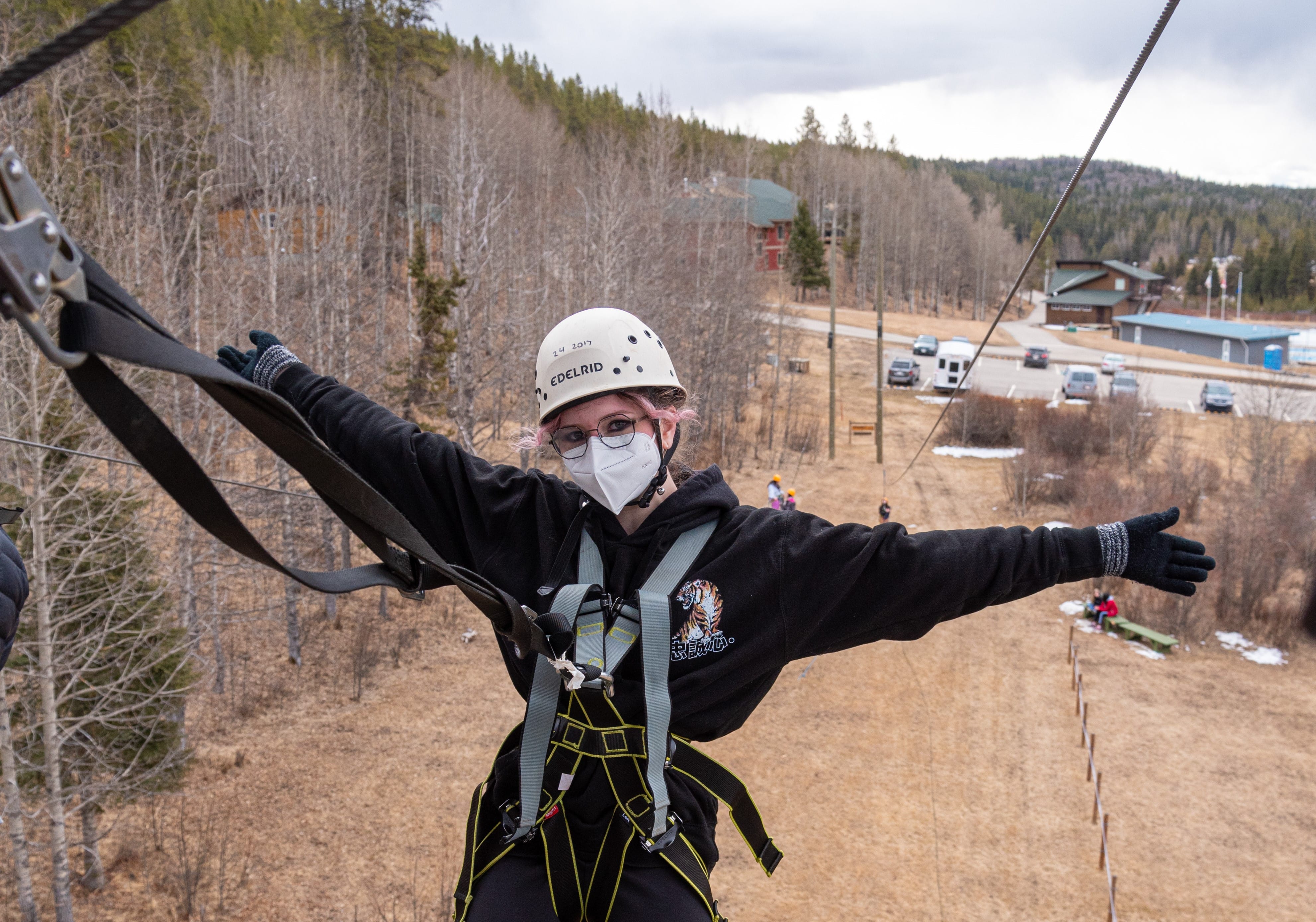 CAMP
This is how you help families get through cancer...
At a time when we felt there was nowhere for us to be safe and we felt completely disconnected from the world around us, Camp Kindle was there. —Lina
You could say the Dupuis family are world travellers. They've been to Japan, Israel, Mexico, and Hawaii and they regularly spend birthdays in Disneyland. By the time their youngest Kya turned seven, she'd already been to Disneyland eight times. Dad works for Air Canada, so making travel plans is a favourite pastime in the Dupuis household, but in 2019 their jet-setting fun came to an abrupt end.
In June, 2019, Jason and Lina Dupuis, and their daughters Mikah and Kya, were all packed and ready to go to Israel again. They were counting down the days, waiting for the girls to finish the school year, when Mikah started running a fever and complaining of a heaviness in her chest. After two visits to emergency, Mikah found herself in an ambulance, speeding towards the Alberta Children's Hospital. That evening, she was diagnosed with high-risk acute lymphoblastic leukemia.
Mikah's cancer diagnosis threw everything into a tailspin. They went from regular globe-trotting adventures to complete isolation. Worst of all, they were fighting for Mikah's life.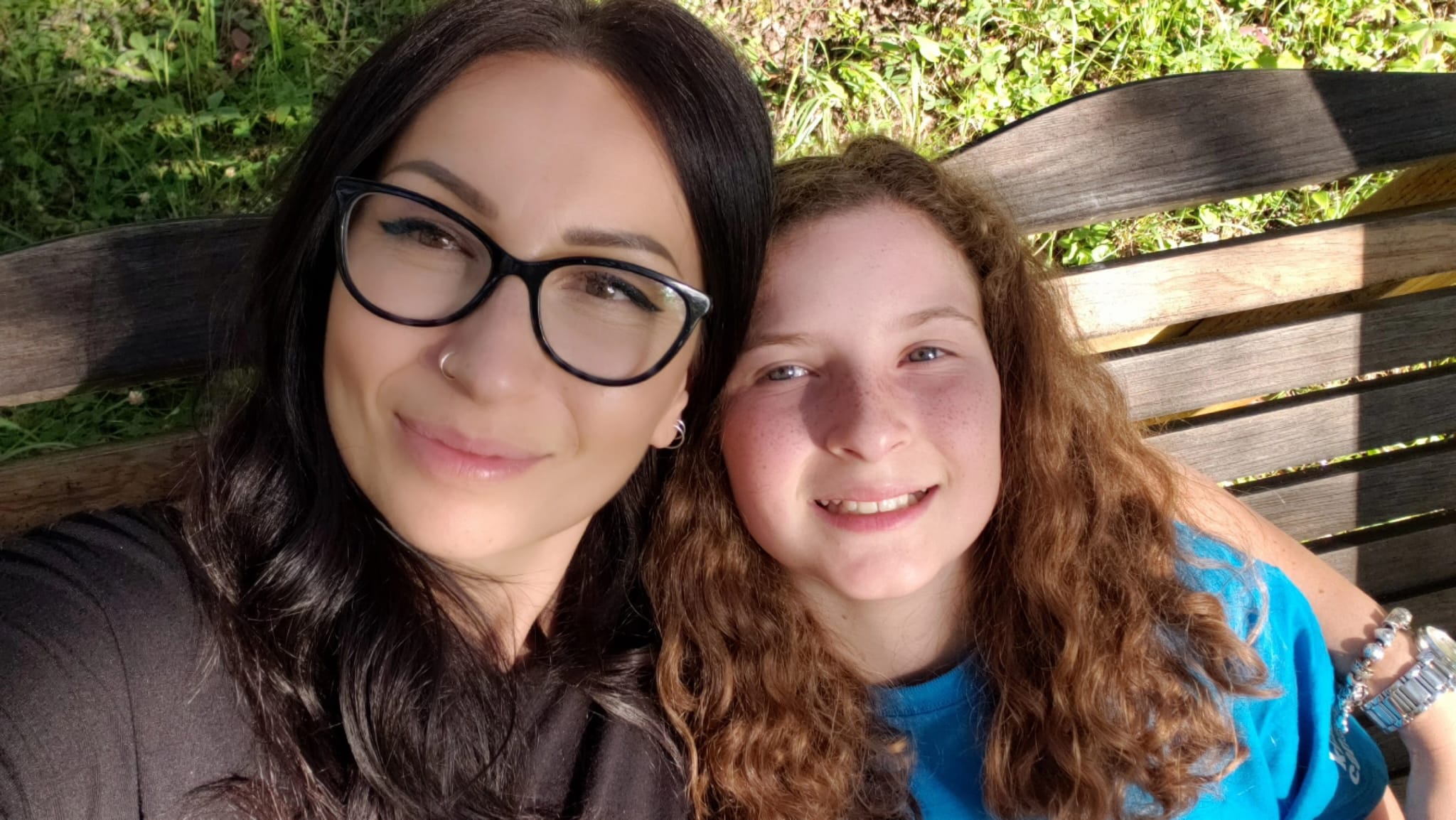 Mikah describes the isolation: "Since my diagnosis, I had been isolating to prevent any sickness, and then COVID hit, so it just amplified the isolation. Our family isolated completely for two and half years, like we literally went nowhere, not even the grocery store."
Thankfully, with your support, Camp Kindle offered the Dupuis family a safe haven, where they could get away and the heaviness of Mikah's cancer could be lifted. When summer camps were cancelled due to the pandemic, the staff at Camp Kindle responded with their usual creativity. They began offering families a new program called Glamp Kindle — a three-day family get-away in the Foothills.
Our lives had come to a complete halt. Camp Kindle became our new holiday destination. We travelled for an hour to get there, and we had the same excitement we have for our family vacations. It was just like the feeling of being on holiday. It even smells like holidays. The smell of something new and uncharted. —Lina
While Kya had been to Camp Kindle in the summer of 2019, Mikah wasn't able to attend as she'd been hospitalized due to an adverse reaction to chemotherapy. The Dupuis family arrived at Camp Kindle for the first time as a family the following summer.
A big WELCOME message, surrounded by hearts, greeted the Dupuis family. The message was written in chalk on the sidewalk outside the Perraton Volunteer Lodge where they were staying.
Once inside, the Dupuis family was welcomed by a huge basket of love — bursting with an assortment of activities such as wood cookies, s'more kits, scavenger hunts, games, puzzles, resin-making kits and candle-making kits.
"It had been months where we felt completely isolated and alone," says Lina. "As we drove up and saw the big welcome sign and all the hearts everywhere, we were quickly reminded that we were anything but alone. Knowing that there was an entire team of people who put such care and thought into making sure we felt loved was honestly overwhelming."
Glamp Kindle wasn't only a vacation get-away for the Dupuis family. It also offered them a much-needed diversion for the challenging times ahead. "When Mikah was hospitalized because she spiked a fever, we talked about camp," says Lina. "It gave us something to talk about other than cancer."
Camp Kindle has become one of my family's happy places. It truly means more to us than we could ever tell. —Mikah
During treatment, Mikah was often hospitalized for long stretches. There were times when she experienced serious and life-threatening side effects from the chemotherapy, including paralysis, and later, brain swelling.
Mikah remembers the brain swelling experience in painful detail: "I couldn't speak. I couldn't move. I could barely breathe, and I was choking. They thought I was having a stroke. Not being able to control a single muscle in your body is terrifying. Not even being able to blink or breathe is something I was never prepared for. All I wanted to do was tell my parents I love them, because I thought I was dying, but I couldn't say it."
What followed for Mikah were long periods of rehabilitation. Fortunately, with your support, Mikah was able to rebuild her strength and coordination through our online PEER exercise sessions. And thanks to your generosity, the Dupuis family was able to cherish their memories of camp, while looking forward to exciting adventures ahead.
"One of my family's favourite things is Camp Kindle," says Mikah. "Camp was the one and only place we felt safe and comfortable visiting, because we know Kids Cancer Care does not risk anything when it comes to the health and safety of the kids. We always look forward to the time we will spend there next, and it has become one of my family's happy places. It truly means more to us than we could ever tell."
Thank you for making Camp Kindle possible. You are giving families a safe haven amid the frightening and unpredictable storm of childhood cancer.
ABOUT MIKAH
Mikah is one of our 2022 spokeskids and a member of our Teen Leadership Program. Bright, sensitive and intelligent with talent to burn and nothing but promise ahead, Mikah is looking forward to a career in optometry. You can read Mikah's full story here.