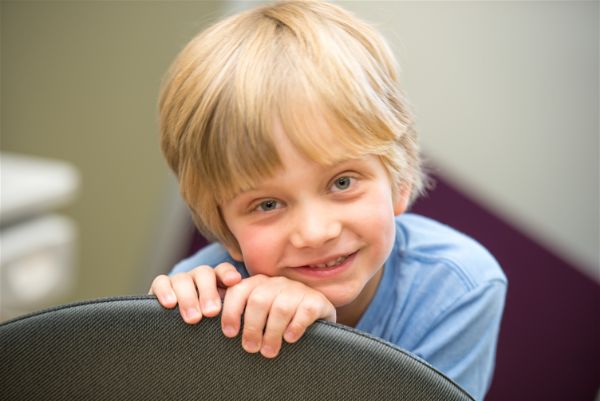 Your next haircut could help kids like Finn
Diagnosed with cancer at three months, Finn spent the first year of his life fighting for it. He's finished treatment now, but he's facing a lifetime of late effects. Monitored regularly for tumour growth, Finn also sees a battalion of medical specialists — from neurologists and geneticists to endocrinologists and occupational therapists — to manage the after effects.
Thank goodness for Great Clips hair salons. Their Back to School Buzz during Childhood Cancer Awareness Month is turning haircuts into fundraising and here's how you and your kids can get involved.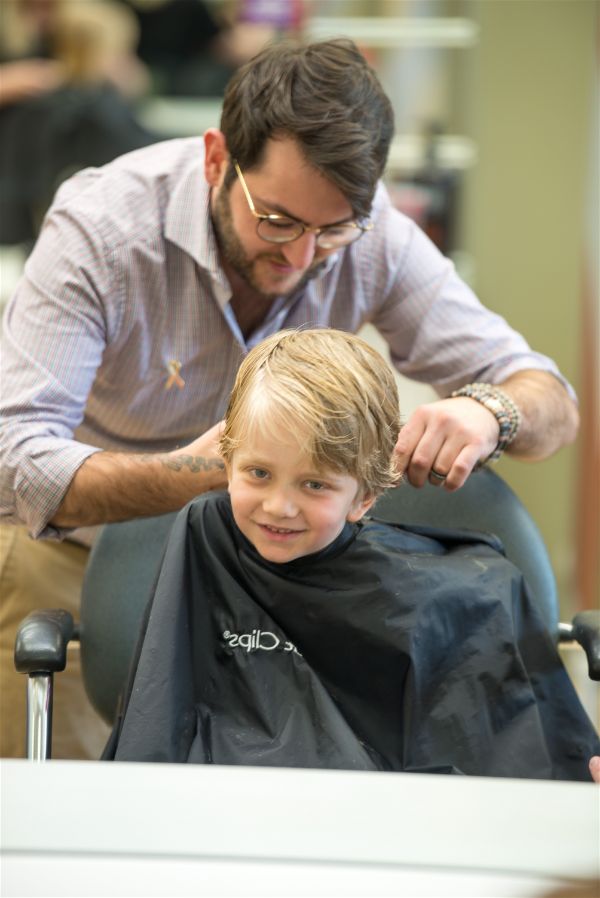 Finn and his brother Bodi have great hair. They're only five and three, but they like their hair a lot. Hair is important in the van Galen household, mostly because Finn lost all of his hair during cancer treatments. And little Bodi? Well, he just likes to keep his hair long. So when the two boys agreed to go to Great Clips for a trim, it was a big deal. They were willing to lose some of their locks because they wanted to help other children with cancer.
Finn and Bodi were among the first to donate in the Great Clips Back to School Buzz, a fundraising campaign that runs August 23 to September 30 during Childhood Cancer Awareness Month. When clients donate three dollars or more at one of their participating salons in southern Alberta, they also receive a five dollar coupon off their next haircut.
Jennifer Mooney (general manager of Great Clips) and her sister Lisa Inman (a Great Clips franchise owner) are the brains behind the six-week fundraising campaign.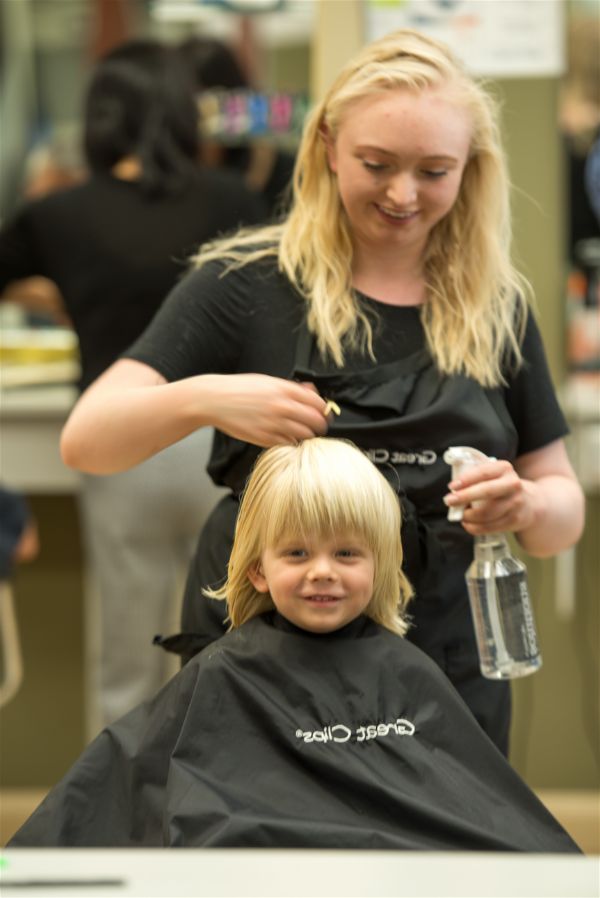 "These past few weeks have been busy!" says Jennifer. "It's wonderful to see how generous people are and how willing they are to support children with cancer. We're really pleased with the campaign and so happy to do what we can for children like Finn."
Thanks to generous supporters like Great Clips, Kids Cancer Care is able to give kids like Finn regular breaks from their demanding medical routines at our camp and outreach programs. Finn has been a regular at our camps since his parents Inge and Martjin first attended Family Camp when he was just an infant, still on cancer treatment. Last summer, Bodi went to summer camp for the first time. He loved it too.
"Kids Cancer Care is fun," says Finn, when asked why he chose to support Kids Cancer Care through the Back to School Buzz.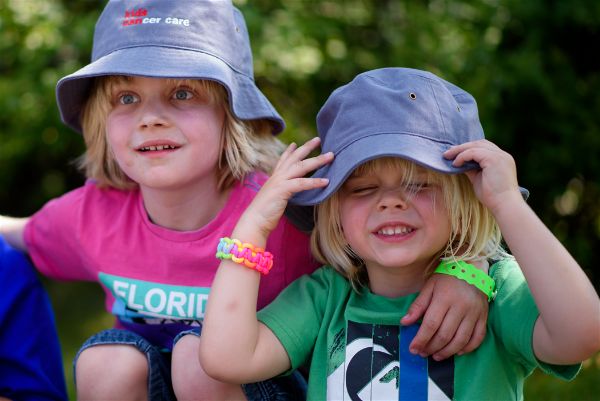 The boys' mother Inge has her own reasons for supporting the foundation. "Kids Cancer Care truly cares. The support we have received from day one has been incredible — from a filled freezer of food during treatment; to family camps, where nurses cared for Finn, so we could get a break; to exercise programs tailored to help him manage the late effects of his treatment; to parent education programs and more. At Kids Cancer Care, we have found a community of support with people who get it."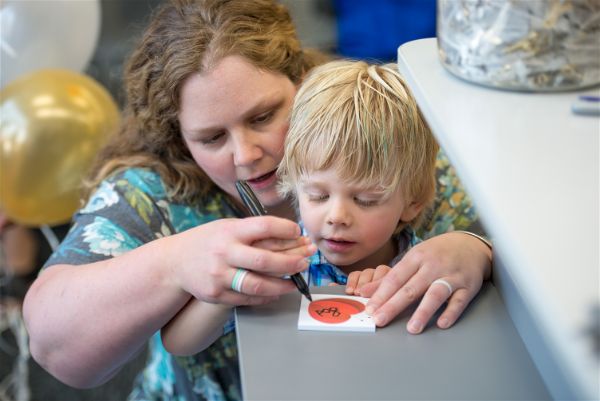 Great Clips also has its reasons for supporting Kids Cancer Care. For years, their hairstylists have volunteered their services at our Shave Your Lid for a Kid® fundraising events. Spearheading a six-week fundraising campaign seemed like the next best step for sisters Jennifer and Lisa.
"Over the years, Great Clips has created a very special relationship with Kids Cancer Care and we have become very passionate about the cause," says Jennifer. "Lisa and I decided we wanted to do more. By launching the Back to School Buzz during Childhood Cancer Awareness Month, we hope to bring attention to Kids Cancer Care, while raising money to support Alberta families fighting childhood cancer."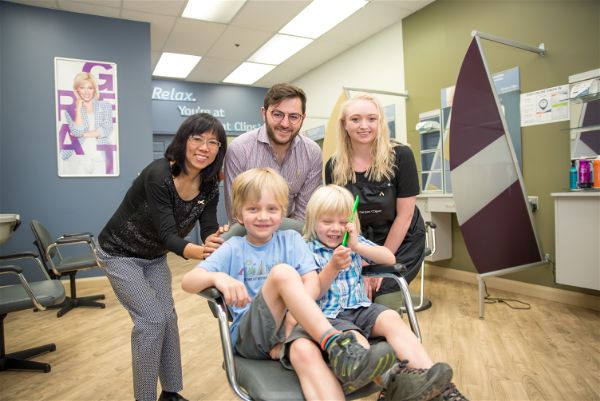 If you're in need of a haircut this month, Great Clips has a salon for you. There are 23 salons partnering in the Back to School Buzz for Kids Cancer Care. With a donation of three dollars or more, you'll receive a five dollar coupon off your next haircut. It's almost like you're getting paid to give. To learn more, click here.
Thank you Great Clips, for pulling out all the stops to support children with cancer!