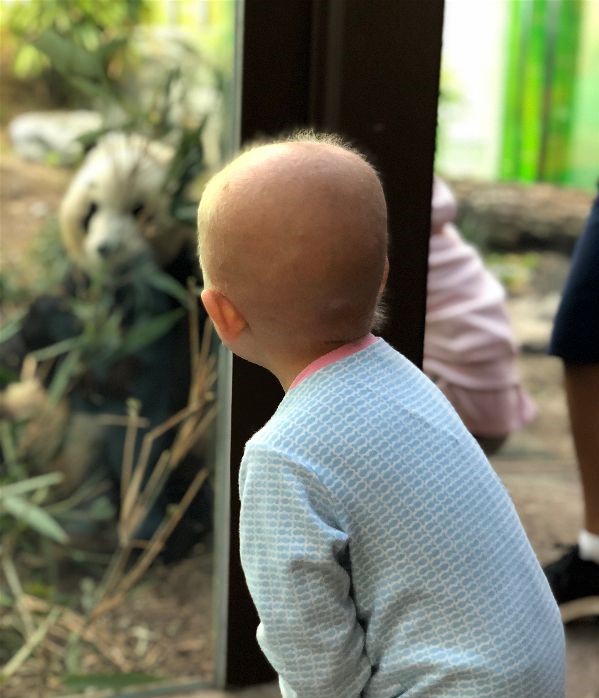 You gave our kids a chance to see the pandas
What's black and white and eats 40 kilograms of bamboo a day, poops five kilograms a day and has one of the strongest bites in the animal kingdom? Thanks to you, 49 kids from the Kids Cancer Care community can probably answer this.
Forty nine kids currently battling cancer received VIP treatment at the Calgary Zoo this month, when they were treated to a private visit with the pandas before the gates opened to the public.
The trip to the zoo was a rare treat for these kids, who normally have to avoid public places because their immune systems are compromised by chemotherapy and radiation, making it difficult for them to fend off communicable diseases such as the common cold or flu.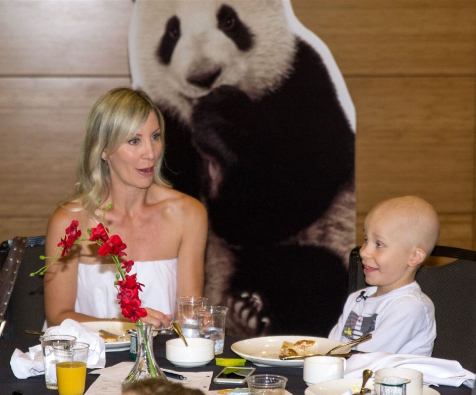 "We used to come here as a family at least once a week," says Lisa Mechor, whose seven-year-old son Cole is battling high-risk acute lymphoblastic leukemia. "We've had a zoo membership since he was little and now we go nowhere. The risk is just too high for these kids to be out in public in heavily populated areas with lots of people."
Infection is serious for children on treatment and is the leading cause of complications and death, so staff at the Calgary Zoo and Kids Cancer Care went to great lengths beforehand to make the areas as germ-free as possible. The staff thoroughly cleaned the Panda Passage and the Enmax Conservatory, where the children enjoyed a hearty pancake breakfast before seeing the pandas, and then wiped down all the surfaces with hospital-grade disinfectant.
"Cole really enjoyed the outing!" says Lisa. "I am always amazed at how much work Kids Cancer Care goes to in order to pull things off so perfectly! They understand what we are going through and it's always nice to see some of the families we see at the hospital out having some fun!"
"This is such a great experience," agrees Candace Inkpen, whose six-year-old son Foster is battling high-risk B-cell acute lymphoblastic leukemia. "His classmates went to the zoo to see the pandas, but he couldn't join them." Foster misses about 50 per cent of school because he is sick or a classmate is sick.
Kids like Cole and Foster would not have been able to see the pandas if it wasn't for the private viewing, which was made possible by the Calgary Chinese Cultural Centre. Last May, volunteers from the Calgary Chinese Cultural Centre held a gala fundraising dinner and raised enough money to give 550 children with cancer and 650 seniors from the Calgary Chinese community a chance to see the pandas over the next three years.
"If you can make even part of the day fun for him, that's a victory," says Lisa . "This is something we wouldn't otherwise be able to do."
The private visit was especially meaningful for 10-year-old Laura Rushforth, who has been battling a brain cancer for the last three years. With 98 per cent of her vision gone, Laura is only able to see things in high contrast, things like black and white panda bears.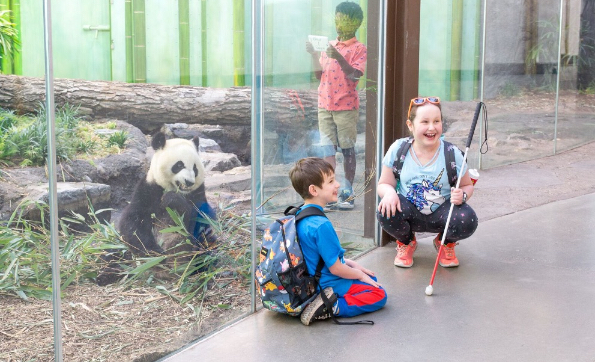 "For Laura to see the pandas, to get up close, because she has to get up close to see the contrast, is amazing," says Laura's mother Jennifer Rushforth.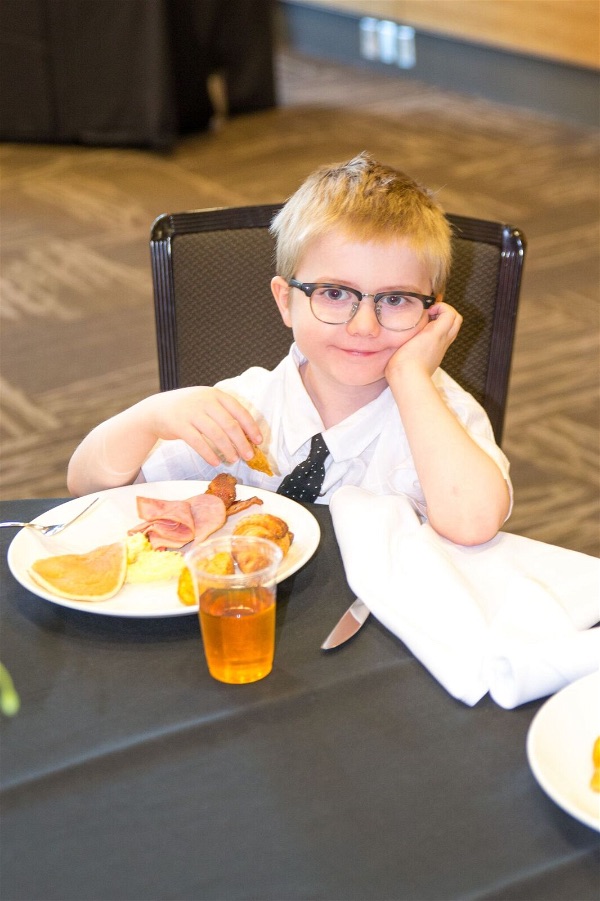 "He's adorable," Laura said, looking at the daddy panda through her high-powered spyglass. "I can really see the contrast between the panda and the rocks on the ground around them. It's really fun and interesting that I can see them, where they are and what they're doing."
Cole also left the zoo totally smitten: "I like pandas better. I used to like giraffes, but now pandas are my favourite."
Foster and his big sister Kaidence feel the same way. "I love them," says Kaidence. "They're cute."
"Me too," chimes in Foster. "They eat a lot — like me!"
"We're so lucky," says Lisa. "I hope that down the road, it'll be days like today that Cole remembers."
Thank you for giving kids with cancer a chance to be kids and for giving them the opportunity to see the adorable pandas while they are here.
Panda Quick Facts
Did you know that pandas eat 40 kilograms of bamboo per day and poop five kilograms per day?
Pandas eat all day long, eating for about 10 to 14 hours a day.
To feed these hungry pandas, 1,200 kilograms of sustainably sourced bamboo is shipped from China each week.
Pandas live about 20 years in the wild and about 30 years in a zoo.
Pandas are good sleepers too. They sleep about 10 hours every day.
Did you know pandas have five pads on their front paw and one pseudo thumb, which they use to grab and hold the bamboo stock.
The panda has one of the strongest bites in the animal kingdom
Where pandas live in China in six different mountain regions.
There are four pandas currently living at the Calgary Zoo. The panda family consists of a mother and father and a brother and sister.
The pandas are leaving in the fall of 2019.