Cross Check Cancer: Hockey for a Cause
At a time of year when Canadians are still wearing their winter jackets, snow tires are still secured on their cars and the ground is just beginning to thaw – the last thing you think hockey players would be thinking about is summer camp.
But that's exactly what this month's Kids Cancer Care champions were thinking about in March, April May and all year long.
In 2011, Dan Finot was eager to do something to honour his mother, who was recently taken by cancer, while bringing people together, united in a common cause. Dan came up with a charity hockey tournament and brought a couple of friends in on the idea. His friends Greg Gerritsen and Patrick Sutherland had also lost family members to the disease and together they built the Cross Check Hockey Tournament. The guys were quick to point out that from the beginning their spouses Jen Finot, Janice Gerritsen and Ashley Sutherland have played a big role in the charity fundraiser.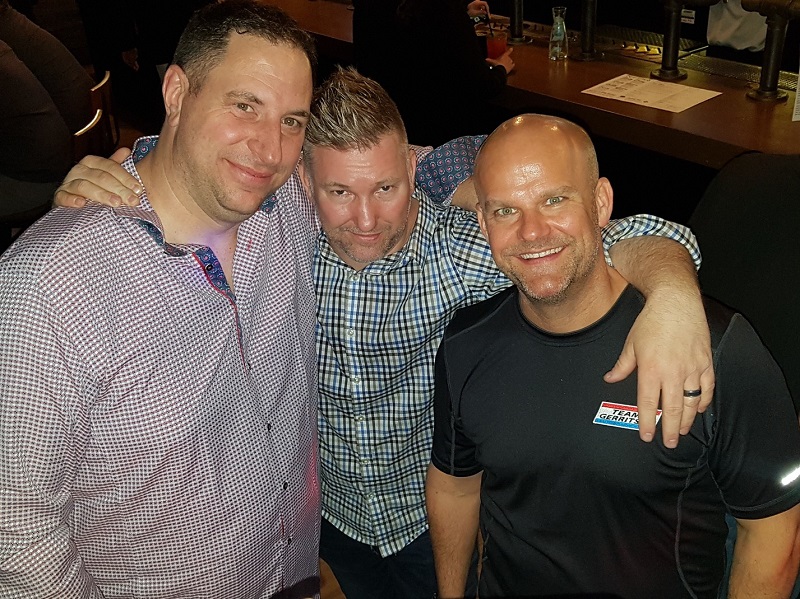 The idea was simple: local teams sign up, raise funds to support people affected by cancer and get together for a weekend of good ol' hockey. The guys encouraged hockey players any ability to register. It was about the game, but it was mostly about the cause.
That first year they raised $27,000 for the Canadian Cancer Society. From there, the tournament grew.
In 2013, the tournament was moved to Winsport's arenas, which could house significantly more teams. That year they raised $50,000 and the next they raised almost $100,000.
In the coming years, the tournament would hit rough times. Team participation dropped and so did fundraising dollars. But, Greg, Patrick and Dan refused to give up.
In 2017, they partnered with the Big Hearted Mavericks, a group of local Calgarian businessmen dedicated to charity. The Big Hearted Mavericks had supported Kids Cancer Care and suggested the guys check out Kids Cancer Care's Camp Kindle.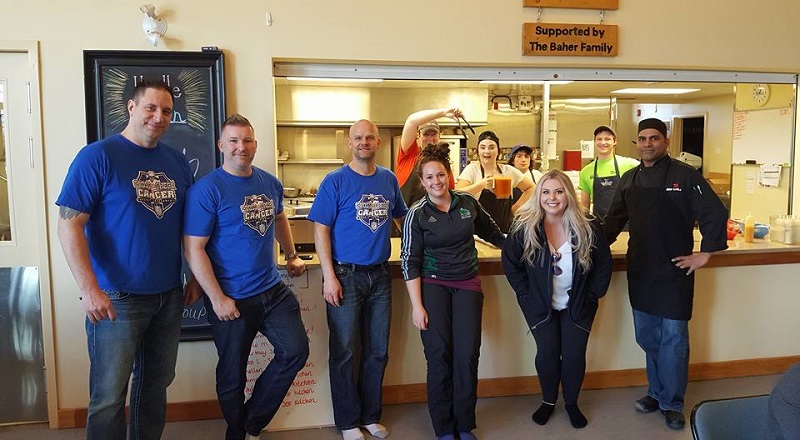 So, Patrick, Greg and Dan took a trip out to the camp in Water Valley. They were blown away. Kids who have been diagnosed with cancer, and their siblings, get to escape the demands of cancer for outdoor fun and adventure in a safe, caring environment.
Standing there at Camp Kindle, they could see the magic of Camp Kindle. Patrick says, "After visiting camp we saw it…where the isolation, sadness, loneliness and helpless disappear. In turn there is happiness, willpower, lifted spirits, laughter, rejuvenated energy and new friendships."
From then on, the motto of the tournament was "to have fun playing the ol' traditional game of Canadian hockey, while raising funds to support Camp Kindle, so kids can just be kids again."
Hit the ice and think of summer camp. That year, $50,000 was raised, sending over 33 kids to camp that summer.
Patrick, Greg and Dan have found ways to remind the players just why they are there. Colette Benko, Kids Cancer Care's 2017 spokeskid spoke at the tournament's Opening Ceremonies and inspired every player and spectator alike.
The group has also created special trophies to honour those who have lost their battles with cancer.
Patrick shares, "In 2017, we introduced a magnificent trophy 'The Kristeena Shultz Memorial Cup' which is awarded to the top fundraising team. Kristeena Schultz was a beautiful and wonderful team leader who brought the first Women's team into the tournament. Kristeena lost her battle to cancer but has inspired many of us on her courage and determination." There is also a Legacy Cross Check Cancer Cup, which has Dan's mother's name engraved on it.
And this past year's tournament in May 2018, was even better. Over five-hundred players hit the ice with summer camp and those affected by cancer on their mind. This year, they raised over $60,000. And, forty more kids got to go to summer camp. It was also the second year the organizers put in their own team, The Terminators.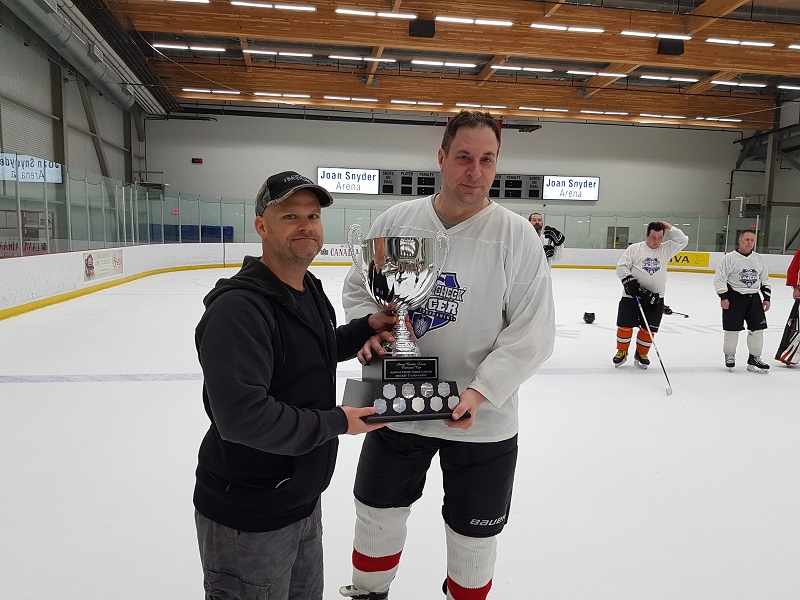 And this year, The Terminators won the Legacy Cross Check Cancer Cup. With his mother's name Dan hoisted above his head, Dan simply states, "It was exhilarating."
Cross Check Cancer also hosts a Golf Classic Tournament. Next year will be the 5th year of the tournament and it will occur in September.