Making life-long friends on the road for a purpose
Longtime volunteer Diane Exner sat down with Tara and Jonathan Brown to discuss their journey with childhood cancer. They shared with Diane why they volunteer each year for Tour For Kids Alberta, a multi-day cycling event that raises funds for Kids Cancer Care and Camp Kindle.
Diane: Thank You, Jonathan and Tara, for taking a few minutes out of your busy lives to talk with me today, and for all you do for Kids Cancer Care; specifically Tour For Kids. We appreciate all you do. I know that Kids Cancer Care and Tour For Kids is a cause close to your heart, I was wondering if you would mind sharing a bit of your story with us?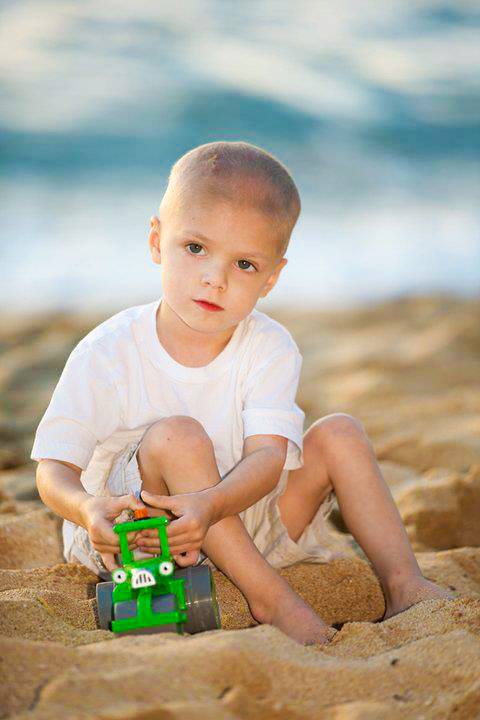 Jonathan: Our son, Alexander was diagnosed with a brain tumour when he was two years old. He went through 10 months of treatment (chemo, high dose chemo, intrathecal chemo, stem cell transplant, radiation and two brain surgeries). Nothing would stop the tumor. He passed away on October 23, 2010. (He was born November 13, 2007). We donated his brain and tumour to research after he passed away. His tumour ETMR (previously known as ETANTR) was the 36th documented case in the world. They were able to create a cell line from his tumour donation. This means they have something to do research on now. This is the one and only cell line for ETMR in the world. It's extremely valuable. Researchers all over the world have asked for it. (Across Canada and the USA, Germany, Switzerland, London, Spain) Several papers have been written about his cell line. The most recent research has shown that a couple chemo combinations show promise is slowing the tumour down. It's not a cure, but it's a start in the right direction!
Diane: How long have you been volunteering with Kids Cancer Care and Tour For Kids?
Tara: Seven years now. We started once Alexander passed away. It was something to keep us busy, but now we love it and would love to find a way to volunteer more!
Diane: Can you tell us how you got involved in this particular weekend?
Tara: We were already active volunteers for Kids Cancer Care, but we heard from others who volunteer for T4K how much fun it was. We decided to give it a try, and now we are hooked. We found the perfect job for us, we do the signage. For us, since we can be together, it's like a big road trip. It's so much fun! It's hard work….early mornings and late nights, aching bones, but so much fun!
Diane: This weekend is a three-day commitment for both volunteers and cyclists, and days can be long, tiring and a lot of work. What keeps you motivated to put so many hours in, in such a short period of time?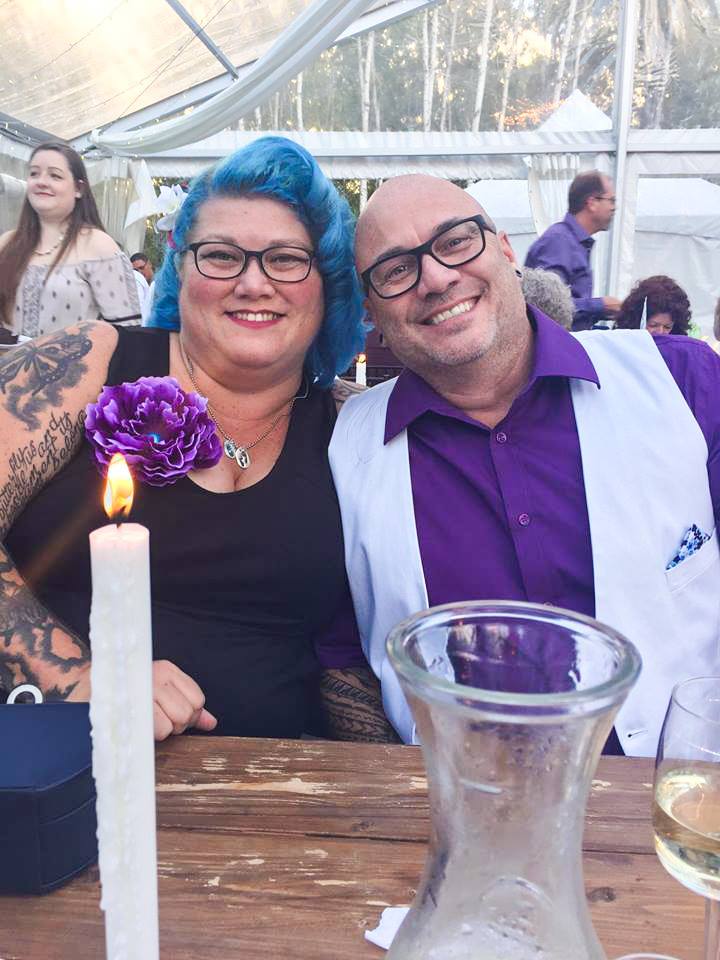 Tara: This event is special. I think part of that specialness is that it's three days. You really get a bond with everyone since you are all in it for three days. You work together to fix issues and make things work. Plus, it's awesome being able to drive around and be with my husband all day. Being able to tell your story and tell people about Alexander is very healing for us.
Diane: What is the atmosphere like over the 3 days? Why do you come back year after year?
Jonathan: Everyone is happy and upbeat. Everyone pulls together to fix issues and keep things running. The cyclists are so thankful to the volunteers and the volunteers are so thankful to the cyclists. It's a great symbiotic relationship.
Tara: Again, cyclist love to hear our story and hear about Alexander, which is amazing. T4K is an amazing event for Kids Cancer Care. It's a way for us to help Kids Cancer Care without having to donate money. There's only so much money we can donate in a year, so being able to donate our time to help raise money is great.
Diane: If someone wanted to get involved in the Tour Four Kids weekend, as a cyclist or volunteer, what would you tell them they could expect from this event? I've heard words like 'intimate', 'family', and 'life-long friends' when people talk about this weekend. Would you agree these would be descriptors from your perspective?
Jonathan: Yes definitely. It's very intimate. Everyone becomes family and life-long friends. You shared a three-day journey with them, it's inevitable that bonds will be created. Plus, you get to spend a night at Camp Kindle, this is amazing for the cyclists to see first hand where their money will go. And it's great for volunteers and families to spend time here. We love to go to camp any chance we get, we feel safe and protected there.
Diane: I know you have a very personal connection to this event, would you mind sharing your personal story, and how this has impacted your lives including present day? How has it helped through the healing process?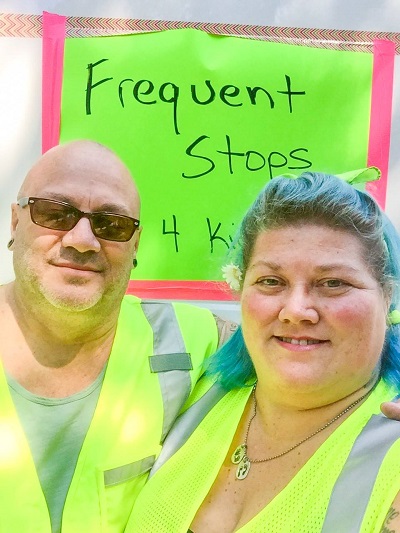 Tara: Alexander is our only child. He was brought here to help find a cure through his cell line and to give us a purpose. That purpose is to help fund his cell line (which Kids Cancer Care does) and to help other families. When people look at Jonathan and I, they see a couple with no kids. They don't see the angel by our side. Part of our healing is to tell people about Alexander. It keeps his memory alive and brings joy to us to talk about him. He is still fighting cancer through his cell line… we are so very proud of him.
Diane: Your story started seven years ago, and this event has played an important role in supporting you through it. With this year's event fast approaching July 13, 14 and 15th, what would you say to those folks to are looking for ways to support. How can they help?
Tara: If you are a cyclist, this is a must-attend event! This is a challenging event, but you are treated like royalty every day. There are massage therapists on hand, there are mechanics on hand, amazing food every day. Supper one night is a steak dinner; the other night is a great supper at camp. Amazing scenery, during your ride too! You can support as a volunteer. Yes, it's a three-day commitment, but it will be the best thing you ever did. Lastly, you can donate to one of the cyclists, every dollar counts! Oh, if you can't make the three-day commitment, there are also volunteer opportunities before and after the event.
Ride somewhere meaningful this summer on Tour for Kids Alberta and help send children with cancer to Camp Kindle. If you are interested in registering for Tour for Kids, July 13 to 15, sign up here! 
If you are interested in volunteering for Tour for Kids, please contact Tracey Stahn.