Longtime volunteer Diane Exner sat down with Jim, Mel and Ali Skalk to discuss their journey with childhood cancer. They shared with Diane why they volunteer each year for Tour For Kids Alberta, a multi-day cycling event that raises funds for Kids Cancer Care and Camp Kindle.
Diane: Thank You Jim, Mel and Ali for taking a few minutes out of your busy lives to talk with me today, and for all you do for Kids Cancer Care; specifically Tour For Kids. We appreciate all you do. I know that Kids Cancer Care and Tour For Kids is a cause close to your heart, I was wondering if you would mind sharing a bit of your story with us?
Jim: Hello Diane, we would love to share our story.
Diane: How long have you been volunteering with Kids Cancer Care and Tour For Kids?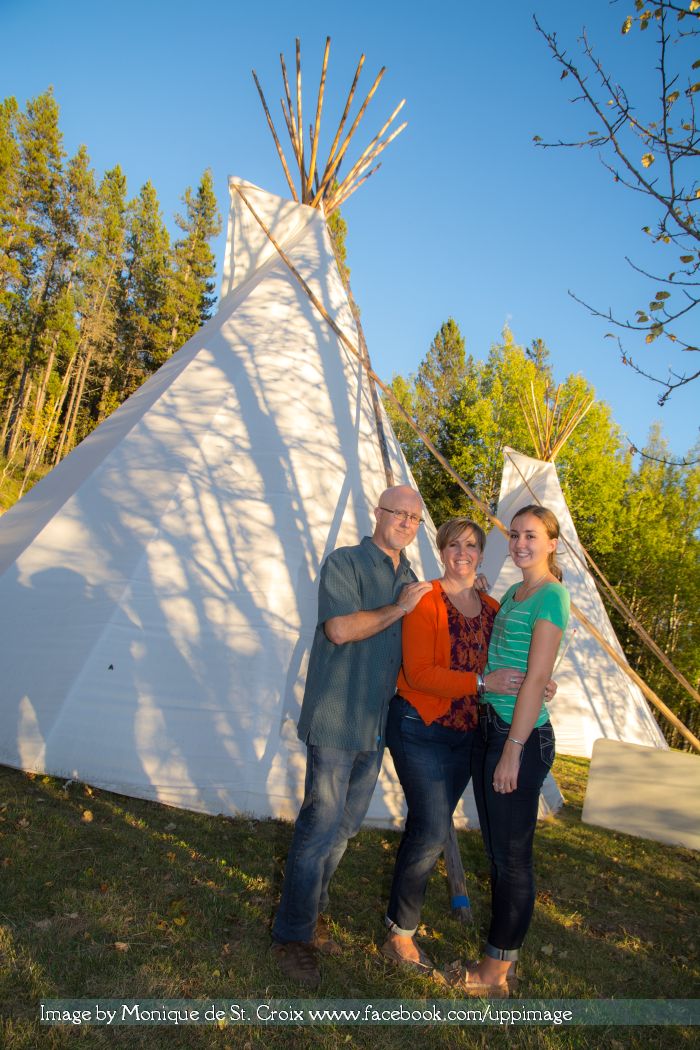 Mel: We have been volunteering since 2012. This will be our seventh year.
Diane: Can you tell us how you got involved in this particular weekend?
Jim: Once we began to get to know Kids Cancer Care and what they did, we all decided it would be a good place for us to volunteer as a family.
Diane: This weekend is a three-day commitment for both volunteers and cyclists, and days can be long, tiring and a lot of work. What keeps you motivated to put so many hours in, in such a short period of time?
Mel: The three-day commitment was a little intimidating at first. We all decided to find a place amongst the volunteers where we could help, and thought we could to enjoy it, and keep an open mind. When we arrived and didn't know anyone, it was a bit unnerving, especially when we saw all the super fit riders and their spandex! Seeing the excitement of the other volunteers, their dedication and energy, pulled us along and before we knew it, everyone was like family.
Diane: Ah yes, the spandex. I can see how that would be intimidating. What is the atmosphere like over the three days?
Mel: The atmosphere for the weekend is always electric. The riders can't wait to get going, volunteers are running to keep ahead, and everyone is thrilled to see old friends and make new ones. We love to ask the riders about their stories.
Diane: What keeps bringing you back year after year?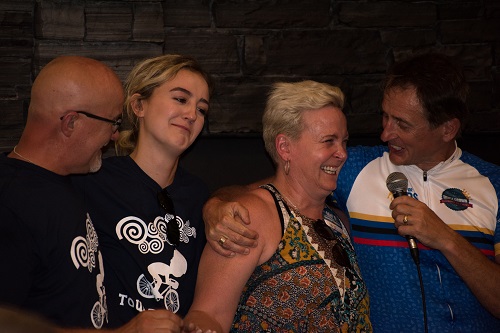 Ali: Because we love it! This is such a great chance to be around people who want to give back, who are passionate about the cause and allow us to laugh, cry and share our stories with one another.
Diane: If someone wanted to get involved in the Tour Four Kids weekend, as a cyclist or volunteer, what would you tell them they could expect from this event? I've heard words like 'intimate', 'family', and 'life-long friends' when people talk about this weekend. Would you agree these would be descriptors from your perspective?
Jim: If someone is interested in joining as rider or as a volunteer, the first thing we could say is you are making a good decision. The riders, even the super serious ones, all help each other. Jeff Rushton will push you up the hills, the mechanics will look after your bikes, the massage therapists will make you feel better, and the road crew will always be there to cheer and make sure you are fed and watered. For the volunteers, you will never work harder, sleep less and come away with the most satisfying memories you will ever have.
Mel: It's the best feeling ever! The descriptors of "Intimate, family, lifelong friends" absolutely apply!
Diane: I know you have a very personal connection to this event, would you mind sharing your personal story, and how this has impacted your lives including present day? How has it helped through the healing process?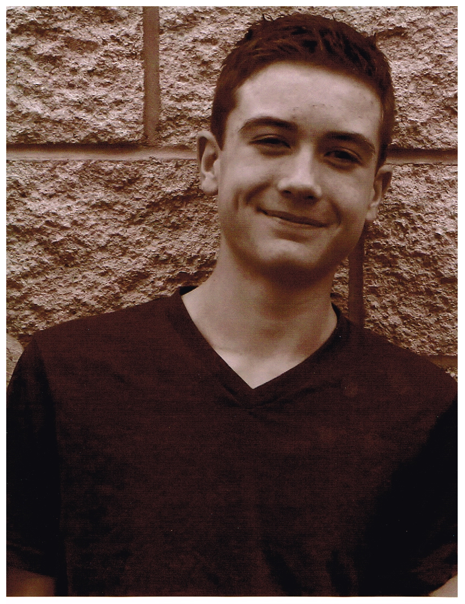 Mel: Our personal connection to this event comes from our son Grant. He was diagnosed with leukemia in February 2011 and of course, Kids Cancer Care reached out to us as they do all families with childhood cancer. We were slow to commit to doing anything with them, mostly because we had such a whirlwind with Grant's treatment, but after he passed away that September, Kids Cancer Care continued to draw us out. Once we attended a few events, we realized it was a great way to meet people like ourselves who had shared similar experiences. Before long, we decided that it would be good to do something as a family that would allow us to give back, be together and embrace this new family of ours. From the first day, we were hooked. This has helped us heal in so many ways.
Ali: Being able to share our stories and my brother Grant with people, is important to us.
Diane: Your story started seven years ago, and this event has played an important role in supporting you through it. With this year's event fast approaching July 13, 14 & 15th, what would you say to those folks that are looking for ways to support. How can they help?
Ali: People can get involved by supporting the riders with donations and offering to help before or after the ride.
Jim: If you like to ride, do some training, a little fundraising and join the best bunch of riders in the country.
Mel: And, if you are not up to ride, you can join us volunteering for three days in the Beautiful Rockies!
Diane: Thank you again for your giving hearts, and for sharing your personal journey with us. See you in July!
Ride somewhere meaningful this summer on Tour for Kids Alberta and help send children with cancer to Camp Kindle. If you are interested in registering for Tour for Kids, July 13 to 15, sign up here! 
If you are interested in volunteering for Tour for Kids, please contact Tracey Stahn.