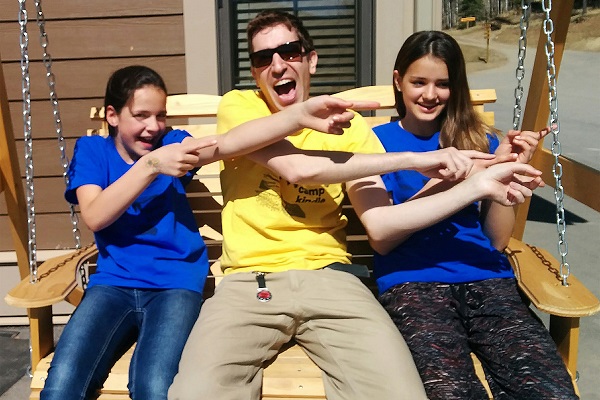 Blair's Connection: A Volunteer Spotlight
April 15 to 21st is National Volunteer Week, a time to celebrate and thank volunteers across Canada. This year's theme is: "Celebrate the Value of Volunteering – building confidence, competence, connections and community". Kids Cancer Care volunteers build confidence at PEER, competence through tutoring, connections at camp and a community of support at fundraising events. You are the heart of our foundation – thank YOU!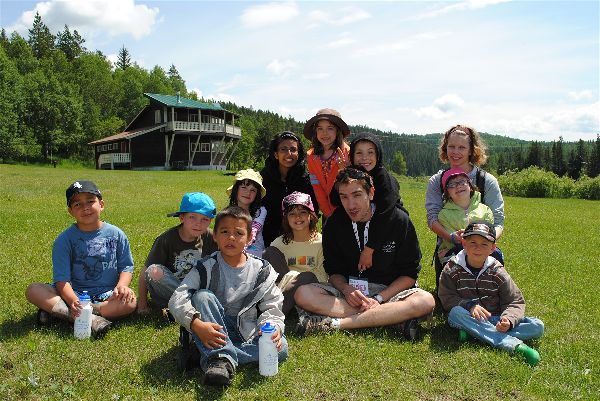 After years of volunteering with Kids Cancer Care, Blair Birdsell's impression of the organization hasn't deviated much from his initial assumptions. As a childhood cancer survivor himself, Blair has witnessed decades of what the organization offers the cancer community. "Though now I have decades of survivorship behind me, I still see myself as on their team," says Blair.
Contributing to many different roles within Kids Cancer Care, Blair has never shied away from putting in his best in whatever position he's placed in, whether it be working behind the scenes to help set an event up, or simply manning an information table at an event. Amongst those different roles was the role Blair decided to take on when he became a volunteer at Camp Kindle in 2009.
"Over time, my involvement with Kids Cancer Care introduced me to many families, a group I could well identify with from my own family's experience with cancer. If the only thing I needed to contribute was my time and best effort, I was happy to give it.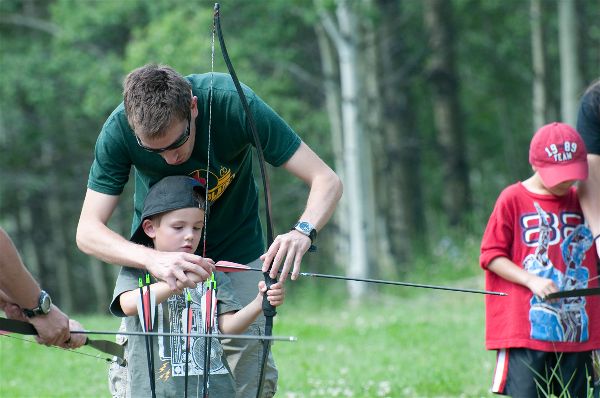 Blair is proud of what the organization has done for the community and is continuously impressed by the diversity that Kids Cancer Care remains to have year after year.
"Because childhood cancer is essentially distributed at random, families affected by childhood cancer come from a wide range of backgrounds. It's meaningful to me that the volunteer team does as well. Camp would be pretty boring if there were only clones of me staffing it."
It takes an immensely diverse and talented group of people to fill all the niches that are found at camp and Blair is thankful that Kids Cancer Care continues to find them year after year.
Having made unforgettable memories while volunteering at Camp Kindle, Blair recalls a couple that "really" stood out to him.
"During our SunSeeker trip, the teens were curious to see if we could actually bake bread in the cast iron stove found in the SunSeeker cabin. Waking up to fresh bread seemed like a tempting possibility. Missing some parts, the stove was actually in good working order. The trick would be to keep the stove hot enough all night to be just warm enough to bake bread in the morning. This meant organizing a fire picket. Completely on their own, the teens organized volunteers to get up once and hour to stoke the fire and recorded the order in the logbook."
Unfortunately in the end those missing parts seemed to be their downfall, resulting in no fresh bread in the morning. Disappointed but not too much so, Blair was proud of the effort the teams put in as well as their teamwork. "That was definitely the bigger accomplishment."
Blair is continuously impressed by the hard work and determination he finds in teens while at camp. He recalls one summer where he witnessed something that was beyond him.
"While watching a group of teens tackle the high ropes course on a perfect summer evening years ago, it was time for the last three teens to go up and give their best shot at the obstacle. The groups had worked out in a way that the last two teens had been paired with a camper with mobility issues, but who was still positively enthusiastic about getting to the top. This meant a lot of extra work for the other two teens who would have to physically help the third camper up at times. They persevered and eventually, all three of them got to the top. This scene always stuck with me due to how much hard work and determination the two teens displayed in helping the third, but also the fact that they were able to do so with such grace, compassion and dignity."
Over the years, Blair has taken multiple holidays from his own job just to sacrifice his time to Kids Cancer Care – let's just say that we're sure grateful you have, Blair!
"The sacrifices are easy to make for this demographic that I feel so connected to!" says Blair.