One in a Million: Aria's Journey
Aria began facing serious health issues the summer of 2016, at 10 months old. She was not gaining weight and refusing to eat solid foods. We worked with our family doctor, pediatrician, occupational therapists, dietitians and an allergist to try determine the cause. She was diagnosed as "Failure to Thrive" on November 7, 2016 by a pediatric GI specialist, in addition to discovering that her liver was enlarged. The next morning we were to go for priority blood work and an ultrasound. The ultrasound showed a large solid mass. That afternoon was a blur of phone calls from the Alberta Children's Hospital. The head of oncology took Aria's case and, on November 9, 2016, Aria was diagnosed with Stage 3 hepatoblastoma (liver cancer). She was just a couple days shy of turning 15 months old. Hepatoblastoma is a rare and aggressive cancer. Only one in a million children worldwide are diagnosed with this type of cancer per year.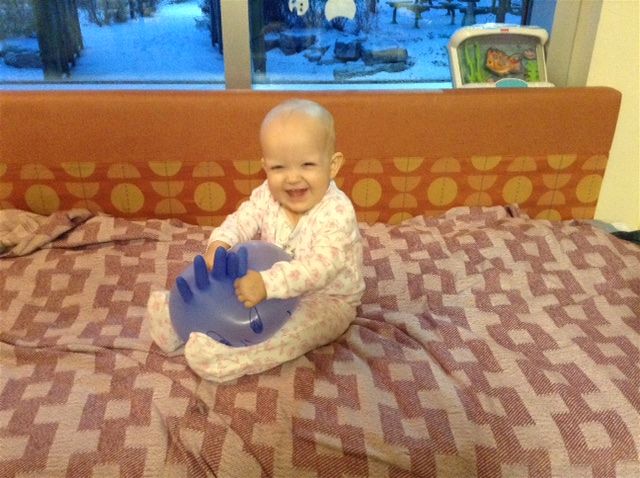 At the time of diagnosis, the tumour measured 10 cm x 8cm x 9 cm and was deemed inoperable. It took up the whole right side of her liver and part of the left. Aria underwent four rounds of chemotherapy from November 2016 to February 2017. On March 1, 2017, Aria had an eight-hour surgery that removed 70% of her liver, the tumour and lymph nodes. She spent three days in the Pediatric Intensive Care Unit and a total of 12 days in the hospital. This was then followed by two more post-op rounds of chemo from March 2017 to May 2017.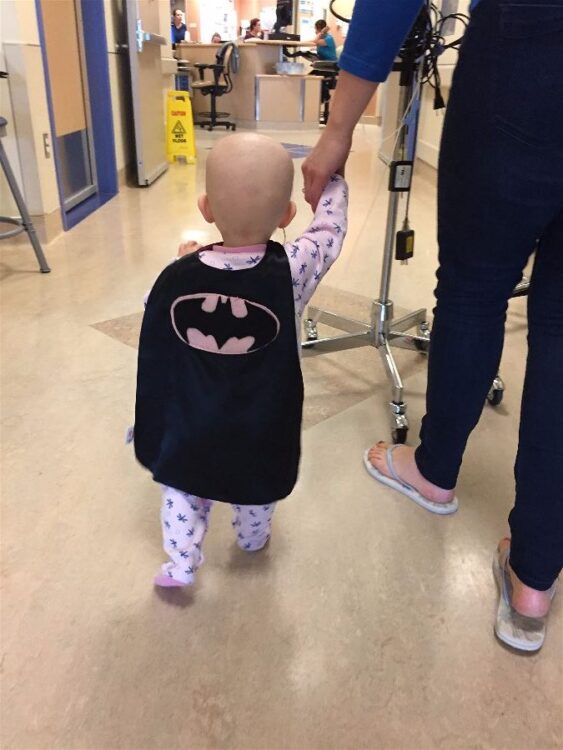 It has been a whirlwind, unimaginable journey to walk since Aria's diagnosis. There were days when I didn't know how we would get through it. The numbers are almost unimaginable. She has had four surgeries, 44 doses of chemo, 40 days in the hospital, 18 clinic visits, 136+ dressing changes, 62 needles/pokes, seven blood transfusions, four CT Scans, seven hearing tests, six echocardiograms, three electrocardiograms, eight ultrasounds, one chest X-Ray, three catheters, one chest tube and eight nasogastric tube changes. But we did get through it and Aria was declared in remission on May 31, 2017. She has been doing great this summer. We just celebrated her second birthday!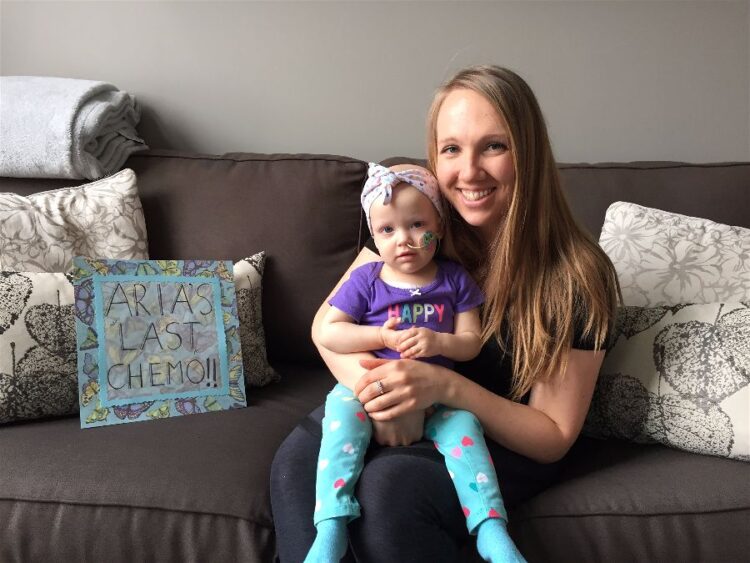 During our time in hospital, we were introduced to Kids Cancer Care through Pizza Nights. We are now registered as a Kids Cancer Care family and looking forward to partaking in programs now that our whirlwind ten-month journey of treatments is over. I can't wait for Aria to attend SunRise day camps in the next few years and meet other kids who have been on a similar journey.
Aria has the sweetest soul and most hopeful smile. She is a cancer survivor and superhero fighter. She has been the definition of joy, hope, happiness and resilience despite the greatest of challenges. She is our one-in-a-million hero!
– Stephanie, Aria's mom