"We never stop remembering" – as told by Teagan and Shane Dureski
Julia was our little sister. We were six and four years old, so we were quite a bit older than her. We also have an older sister, so we are all fairly spread out. She was the baby of the family. She was a little bit stubborn, a little bit bossy (actually, a lot bossy). But she was awesome. She was always open to anything – if we went to play hockey, she'd come too. She was just like that.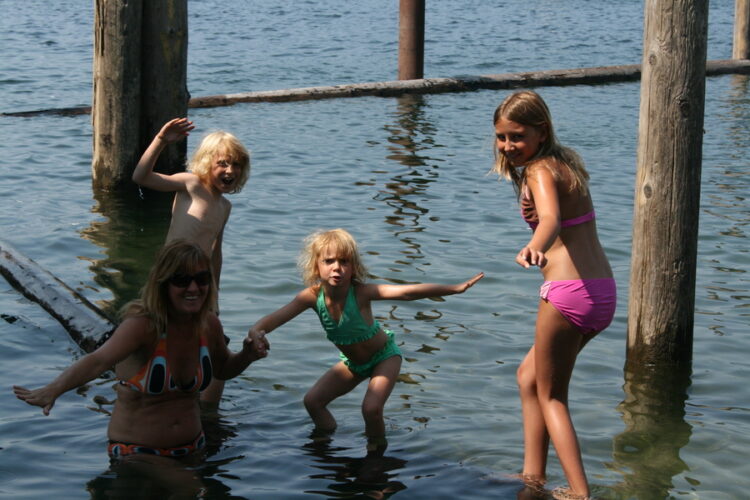 Shane: Out of three sisters, she was my favourite.
Teagan: Excuse me!
Our childhood cancer journey started one summer when we were all at a regular summer camp. Julia got really sick. She'd been diagnosed with a sinus infection – and so we just thought it was that. When she said she was feeling sick, we truly thought it was just the sinus infection.
Then, soon after, the tumour started growing out of her nose and we realized she had been misdiagnosed. When they took her in to the hospital, we didn't go with our parents. But we all knew something was really wrong. The rest of us kids just stayed home watching TV, which we thought was pretty cool at the time since we were still pretty young.
That night, our mom and sister Julia stayed at the hospital.
Teagan: My dad came home and then he just sat us down and told us that Julia had cancer, and that it was stage three… she'd be starting chemo within days. We didn't really have time to digest it.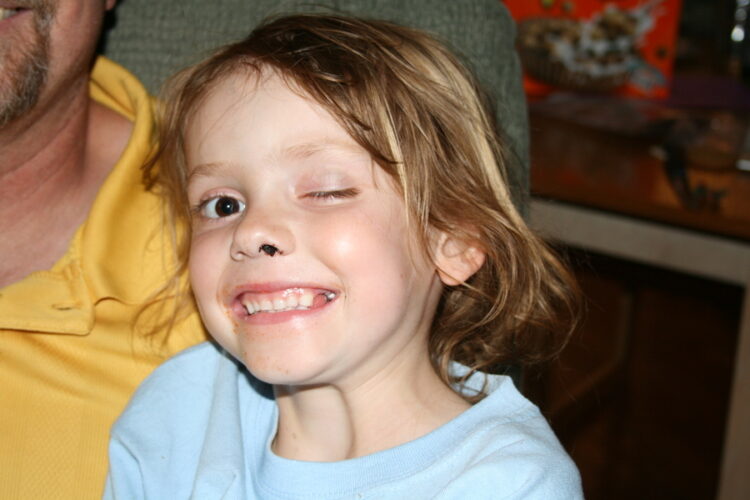 At first it was easy for us siblings, because we didn't really understand it. She was still Julia to us. She still had her normal face and her normal hair, and the same personality. But with the chemo, her hair started to fall out and it really started to sink in. Whenever we got sick, we weren't allowed to be near her because she was very sick and her immune system was very low. So we just didn't see our sister. That was different.
Shane: It took a while to actually realize that it was cancer, it was life-threatening. And, as soon as that realization sunk in, it was really hard, because there was nothing that I could do. Her life depended on the doctors and the nurses, so we had to sit back and watch it all happen.
We were so hopeful, because she had a really high survival rate at the start, but then she relapsed. A number of times. And every time she relapsed, there was less of a chance. And every time she relapsed, it got even less.
Teagan: Our parents didn't treat her any different. There were times when she wasn't sick and she just didn't want to go to school. Our mom would usher her out the door. They wanted her to keep up with her friends and go to school…be a normal kid. That was best for her. If we were going to a hockey game, she was bald, so she'd put on a warm hat, a scarf, and she was coming. It helped her in more ways than anything else.
Julia had to do daily stretches because one of her medications affected her legs. And if we didn't give her stretches, she wouldn't be able to walk properly and she'd have to go into a wheelchair. The stretches were painful. She hated it. Her hands and feet were sensitive because she felt pain all the time. Even when our mom would cut her nails, it was a huge deal. She would be bawling because it hurt. It's a normal thing that none of us think about, but it hurt her. We just can't even understand or comprehend how much pain she actually went through.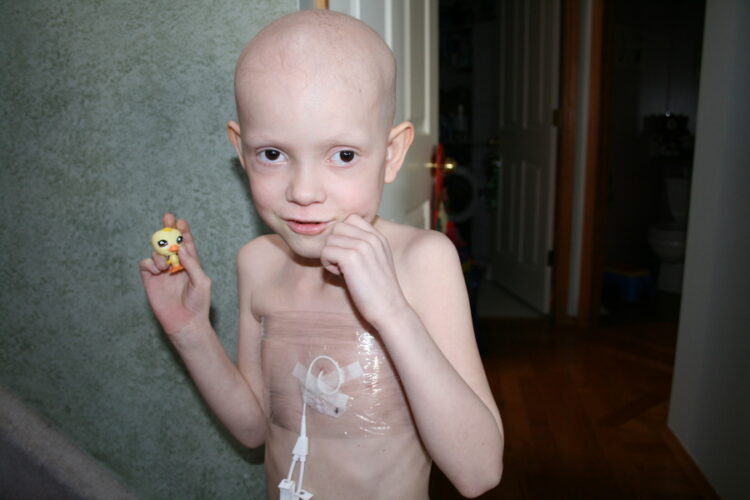 Her final relapse diagnosis was in October 2012. They didn't think she would live past Christmas. But she did.
In January 2013, she went to sleep one night and just didn't really wake up. So we knew something was happening.
Shane: I went to school that day and Teagan went to the hospital. It was about 10 in the morning and they called the school. One of our family friends picked me up.
Teagan: They were hoping to get Shane before it happened. I was in the room when it happened. If I remember correctly, my mom and dad were in the room as well. She just stopped breathing. We were supposed to shuffle her pillow whenever that happened, so we called and the nurse quickly ran into the room. I remember, I just glanced over at the clock and it was 11:04 am. The nurse shuffled her pillow, but she didn't breathe again. She was gone. Shane and my older sister Emma were on their way. They arrived just after the fact and I remember that was the first time I ever saw my dad cry.
We didn't leave that room for hours. We just hung out there. We stayed there for six hours. We didn't know what to do. They let us. They let us stay there and sit with her. The nurses took away the machine. We just stayed there for a while, just kind of letting it all soak in.
Teagan: Nothing really felt real. It took a long time. For months after, we would turn on the TV in the mornings, but would turn it down low, so we wouldn't wake her up. Then we'd think, "Wait a second, I don't need to turn it down anymore." Julia and I shared a room, so I would just look at her bed. We never really got rid of all her stuff, so years later, I will still see some of her. It never really sets in and it really never goes away.
People, when they find out, immediately back off. They assume that we don't want to talk about it or talk about her. And some people deal with grief that way. In our family, we like to continuously remember her. We still celebrate her birthday every year. She would have been 13 in September. We release wish lanterns and have a party, inviting all of her friends. We never stop remembering. We have a lot of great memories with her.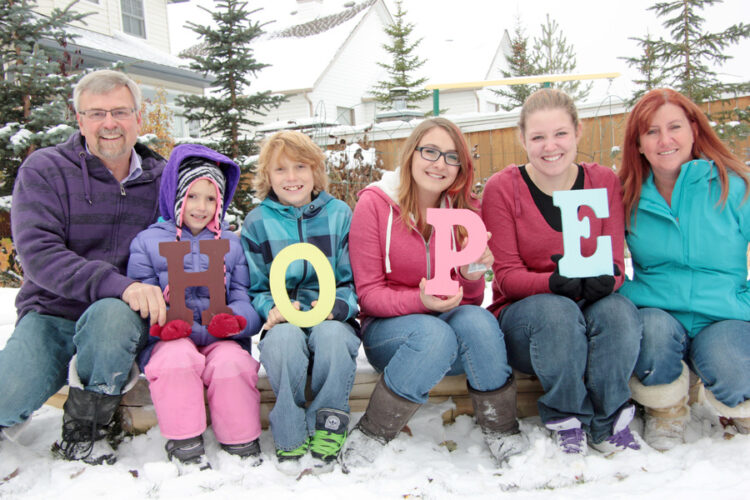 Teagan: We were sisters, so we'd fight – we were both stubborn. But near the end, when she was really sick, she couldn't use her fingers very well, so I would play Pokemon for her. She would boss me around, tell me what moves to make and such, and it was the closest we'd ever been. Instead of fighting, we just spend days and days together. It was really bittersweet, because we knew it was the end, but it was still really great.
Shane: Her entire childhood was great. We just used to play all the time, and I kind of miss that actually. Her favourite thing to do was play with Build-a-Bears and we did everything with those. We even set up on our stairs a hockey match. I brought out mini sticks and we played. We used to just play all the time.
Kids Cancer Care just stepped in and said "Hey, we're here guys." They were immediately there the second Julia went into the hospital, they contacted our family. They were supportive. They never left us feeling unimportant. They told the two of us that if WE, the siblings, ever needed a break, we could also go to their events and programs.
We went to the opening when they built the new camp, Camp Kindle. Julia was so excited to be able to go to camp the next summer. She was so excited to go swimming and do all these things they had at camp. She never got to do any of those things.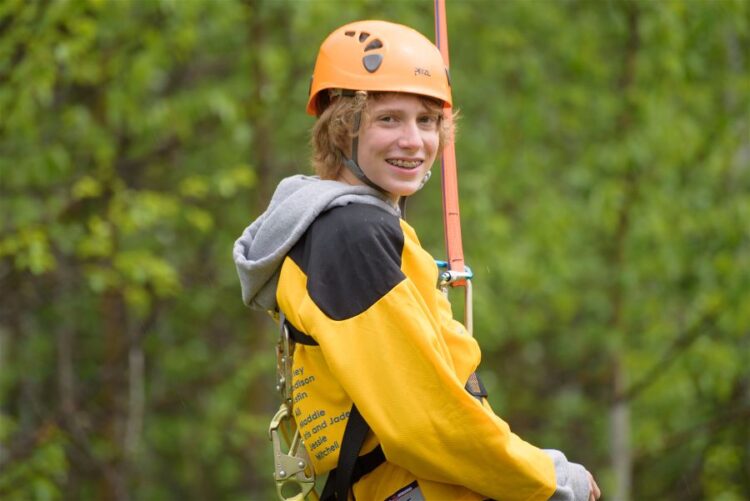 Our family got to go to Kids Cancer Care things after she passed too. We got to go to Hitmen games and Stampeders games. We would get to meet people who had the same experiences as us. It's a small world. You'd see people there and think, "I didn't know they had an experience with childhood cancer." You don't feel so alone; you feel like you are not the only family that had to go through that. You get different perspectives – you talk to someone who had cancer themselves and how they felt and how they felt bad for their siblings. It just brings everybody together and they're supported – through friendship. And most importantly, Kids Cancer Care makes you feel normal.
– Shane and Teagan