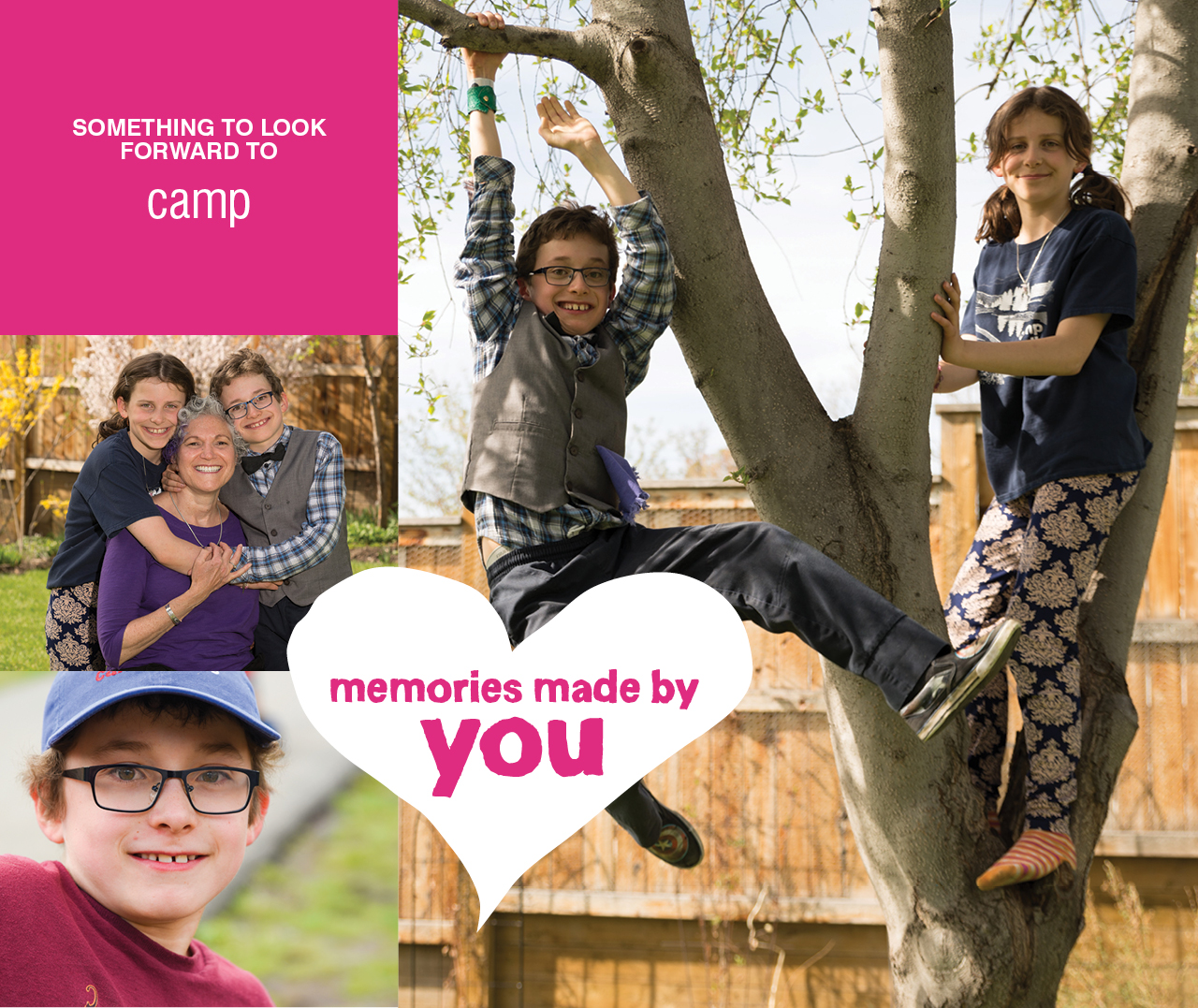 something to look forward to
"At first, I was really scared and excited to go to Camp Kindle. But I really liked it. There were lots of kids to meet and lots of things to do. I got my mind off the idea that my mom has cancer, the whole time I was there." – Joss McFarlane
Driving to work one morning 16 months ago, Rene McFarlane experienced a sudden and frightening flash of visual disorientation. Within days there were more episodes of double vision. A physician herself, Rene knew this could indicate something serious, so she quickly saw a doctor. It wasn't long before she learned that she had a chordoma, an extremely rare malignant, skull-based tumour, growing next to her brainstem.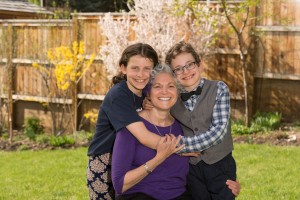 A bewildering whirlwind of appointments, tests, scans, two neurosurgeries and radiation treatments followed. Rene had to travel to Toronto for her second surgery and has to go back for assessments every few months. She also had to go to Boston for two months of highly specialized radiation not available in Canada.
Rene's life was completely shattered. Her career as a doctor, assisting surgeons in the Operating Room, is on hold as she focuses on trying to recover. Parenting two nine-year-olds and running her busy household was a delicate balance before. Continuing this while also dealing with sometimes debilitating symptoms and attending medical appointments has added unexpected demands.
"One of the hardest things is the uncertainty," says Rene, previously a high-energy woman who has travelled the world and lived and worked in seven countries."It feels like the focus of our world has become my illness and its worries: tests, scans, appointments, results and waiting for what's next."
Rene's cancer has been very tough on her kids, daughter Elone and son Joss. Elone and Joss are bright, inquisitive children. They excel at school and are involved in extra-curricular activities such as karate and swimming. It has been a challenge for them both as they work hard to help Mom and take on more of the household responsibilities.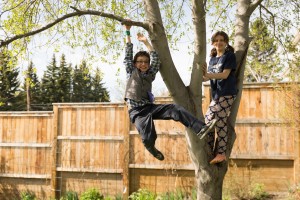 "We have a house helper and a kitchen helper," explains Elone. "The house helper helps with the laundry, cleaning the stairs and taking out the garbage. The kitchen helper sets the table, helps with the dishes and takes out the compost and recycling. We rotate once a month."
"They've taken on a lot," Rene smiles. "They're only nine. They're amazingly good-natured children; very sweet kids."
One of the most formidable things to deal with has been the long separations when Mom was away for treatments. Thankfully, the McFarlane family found respite last summer at Camp Kindle's SunHaven, a camp program for children who have a parent with cancer.
"My treatment has meant that I had to be out of the province for two months in the summer, including the camp week, and another two months in the fall," says Rene. "Although the separations seemed impossible, somehow, with support from friends and family, we made it through. Your SunHaven camp was an important part of that. The kids were both scared and eager to go to their first overnight camp and their excitement sustained them through many of our summer weeks apart. They both had a fantastic time at SunHaven. They loved the counsellors and they made new friends. Their memories of SunHaven became even richer in the weeks after camp."
The twins couldn't agree more. Elone and Joss both loved the Flying Squirrel and the Climbing Wall. They are already counting down the weeks to camp. This summer, they're looking forward to being able to take on the Giant Swing. But what the twins loved most about Camp Kindle was learning new things, making new friends and forgetting, if only for a week, that their mother has an incurable cancer.
Thank you for giving kids with big worries a big break at SunHaven.
Memories made by YOU.