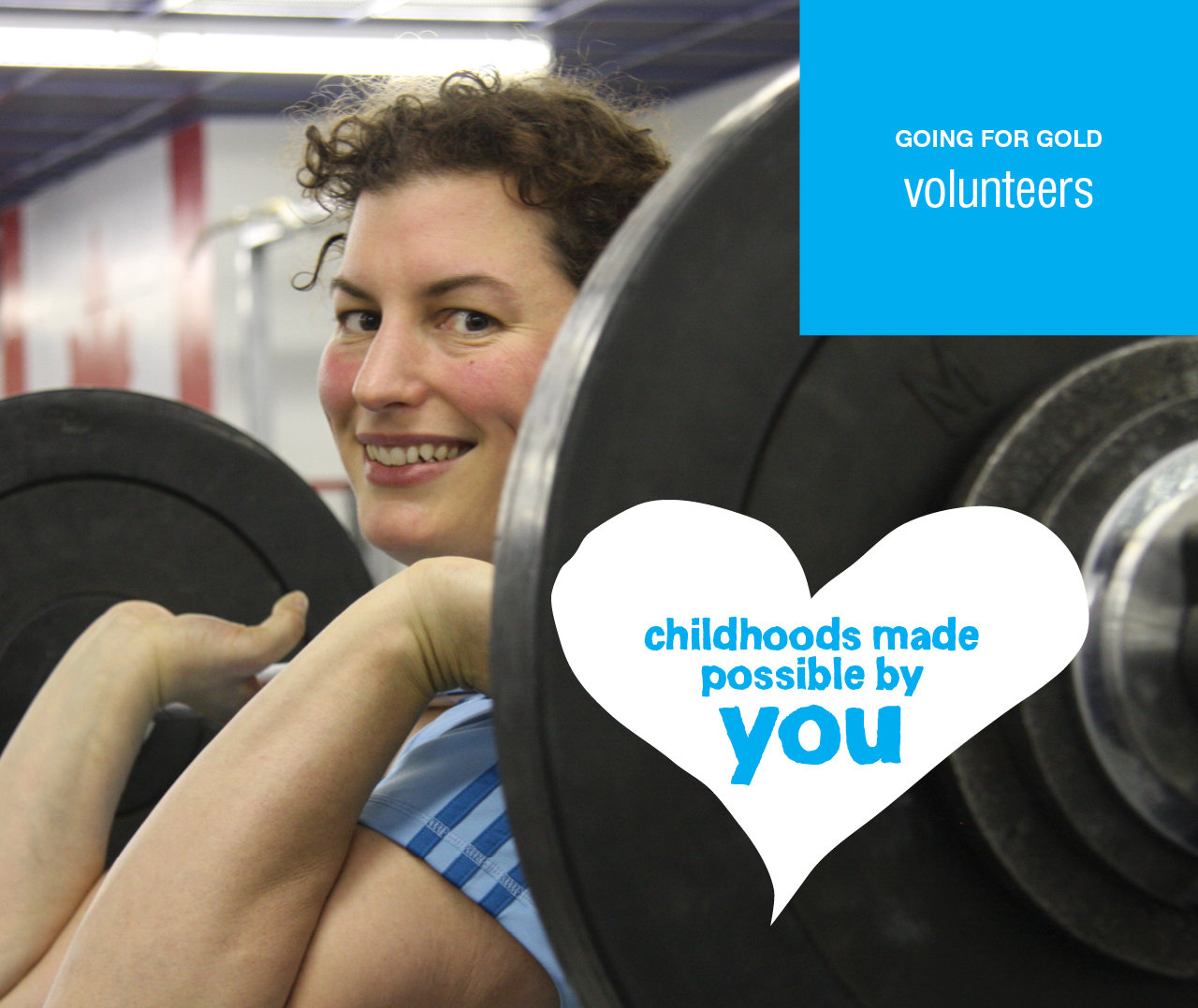 "It balances out my soul. I don't think I'd be the athlete and person I am, if I wasn't also giving back. Working with kids uses a whole other part of my brain. It's great to be silly and immature and dress up in crazy costumes at camp." – Shellen Thomas, 2017 World Masters Games Gold Medalist
If you ask Shellen Thomas why she works several jobs, she'll tell you it's just part of training as a competitive athlete.
Athletic coaches, sports nutritionists, sports psychologists, massage therapists, acupuncturists, nutritional supplements. They all cost. Then there's the cost of airfare and accommodations for international competitions.
An Olympic weightlifter, Shellen trains six days a week and lifts approximately 22,000 kilos per week. Her training routine varies from day to day but generally involves rehabilitation exercises, squats, deadlifts, cardiovascular and auxiliary work such as skipping, stationary bike work and mobility exercises.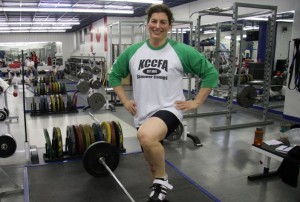 You might think someone as busy as Shellen would have zero time for volunteering. But for Shellen, it comes with the territory.
"I believe every athlete should give back," says Shellen, who has volunteered with Kids Cancer Care for the past 15 years. "I know I am fortunate to pursue my passion to compete at this level. Some kids don't get to be active. That's why I volunteer at Camp Kindle, so these kids can have a chance to play and be active too."
A former competitive bobsledder and track and field hammer thrower, Shellen doesn't only volunteer at our camp programs. She regularly volunteers at our fundraising events and has shaved her head twice through the Shave Your Lid for a Kid® program.
The 47-year-old athlete is also an NCCP certified level one weightlifting coach and a recent graduate of the University of Calgary's Adult Education Certificate Program, specializing in workplace learning through distance education.
While Shellen normally has several balls in the air, this past April she had a single focus – to bring home gold for Canada in women's weightlifting at the 2017 World Masters Games in Auckland, New Zealand. On April 26, four years of hard work and dedication culminated in six fleeting minutes of competition. Shellen lifted an astounding 65-kilogram snatch lift and an 86-kilogram clean and jerk lift for a total of 151 kilograms, winning her the gold.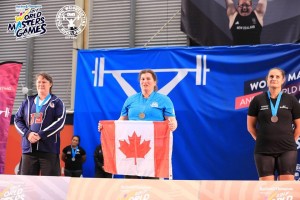 "I've wanted since I was a child to represent Canada in the athlete parade and on the podium," says Shellen. "The feeling is hard to put into words. It has been my focus for the last four years. There have been many dark times with injuries or other setbacks, but when I stood on the platform and they played the Canadian national anthems — no words. I was so proud of working so hard to represent Canada."
Quietly determined and ultra-focused, Shellen is the perfect role model for children facing adversities as great as cancer. Over 75 per cent of childhood cancer survivors face at least one chronic health condition and a third of these conditions are serious or life threatening. For these kids, she has some words of wisdom:
"If you're trying to achieve a goal, you really need to push yourself outside your comfort zone. You just can't ever give up and when it's hard, just remember all the hard work is gonna' pay off. You may not win a medal, but you will reach your goal."
Thank you for giving your time and talents to improve the lives of children affected by cancer.
In 2016-17, 488 dedicated volunteers like Shellen gave 17,472 hours to Kids Cancer Care, helping us with governance, administration and delivery of our mission-based programs and fundraising events.